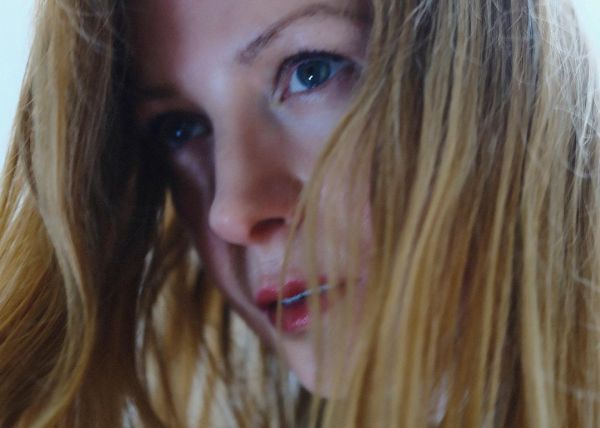 2 June 2021
Dot Allison – Photo Credit: Essy Syed
Scottish singer-songwriter/musician Dot Allison has returned to the music field after take time off to raise a family. She recently released the haunting lead single "Long Exposure," a harbinger of her upcoming album, Heart-Shaped Scars, which arrives July 30th via SA Recordings.
The former frontperson of Scottish chill electro/ambient outfit One Dove in the 1990s, Allison has spent the ensuing years as an acclaimed solo artist. She has several albums to her name, including debut Afterglow from 1999, 2002's breakthrough We Are Science, Exaltation of Larks in 2007, and 2009's Room 7 ½.
Heart-Shaped Scars is Allison's first album in 12 years and is her most personal to date. On the LP Allison mines a deeply emotive seam. "Love, loss, and a universal longing for union that seems to go with the human condition. To me, music is a sort of tonic or an antidote to a kind of longing, for a while at least."
Allison's interests in music, literature, science, and nature are integral to the overall aesthetic of Heart-Shaped Scars. Its backdrop of spare, but captivating dream-folk evokes Allison's vision for an, "…album that musically imbues a return to nature."
Heart-Shaped Scars was recorded at Castlesound Studios in Edinburgh (Allisont's hometown) and produced by Allison alongside Fiona Cruickshank. Hannah Peel added string arrangements to four songs, courtesy of a quintet of Scottish folk musicians, and field recordings of birdsong, rivers, and the ambience of The Hebrides also figure in the mix.
On June 4th Allison is officially releasing another single from the forthcoming Heart-Shaped Scars, the pastoral and pristine highlight "Can You Hear Nature Sing?" Allison collaborated with singer-songwriter Zoe Bestel on the song, with lyrics that originated from a poem written by Allison after her friend and poet Stuart McKenzie recommended some of his favorite poets.
Big Takeover is delighted to host the premiere of the lyric video for the glowing ode to nature today.
In the video, antique gold-colored lyrics unfurl on the screen against a sage green backdrop, and various natural designs appear and then fade away in keeping with the subject of the lyrics.
When Allison sings of "autumn's touch" an oak leaf floats to the ground, and on the harmonizing chorus of "a myriad of melodies", various plants spring to life, growing, budding, and blossoming. The images weave a visually bucolic spell that mirrors the intent of the music.
On her past output, Allison's vocals have radiated a placidly downcast, coolly hazy aura. With the poignant "Can You Hear Nature Sing?," however, Allison emotions are clarified and delicately rise to the surface as she imbues a wistful longing to the verses ("hallowed seed / occasional thorn…") and a bittersweet wryness on the chorus sections.
The song's title reveals only part of the full picture of the cycle of nature, with Allison airily murmuring, "Can you hear nature sing…", but then following through with the heart-tugging, "Can you hear / through her tears?"
Allison is backed at times by Bestel's spectral harmonizing to counterpoint vocals amid the gently glistening and sustained plucked acoustic guitar refrain and faint impression of diaphanous strings.
About Heart-Shaped Scars, Allison comments, "I wanted the album to be… a pure kind of album… that draws upon a closeness between humans, the earth, {and] the unrelenting beauty in nature."
Pre-Order Heart-Shaped Scars at SA Recordings
Stream "Can You Hear Nature Sing?" HERE