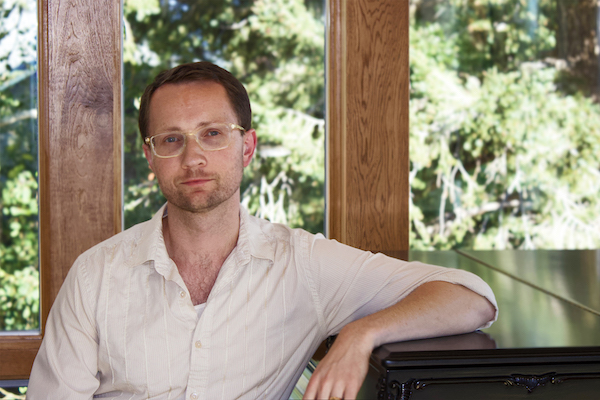 12 January 2022
NOW Ensemble (Sean Friar) – Photo Credit: Kt Friar
As musicians embrace new technology, and integrate new gadgets and gizmos into their songs, other artists — whether they're trying to balance the scales or not — are heading in the other direction. Take NOW Ensemble, a group of composers and performers creating chamber music for the 21st century.
The collective is led by Sean Friar, whose website refers to him as "a composer of music for orchestras, chamber ensembles, invented instruments and electronics." Rather than jumping on the bandwagon and resorting to just a laptop to re-create instrumentation, Friar taps trained musicians to perform flute, clarinet, double bass, piano and electric guitar.
In 2011, Friar won the coveted Rome Prize in Music Competition; 30 scholars and artists choose the recipient and present them a study fellowship at the American Academy in Rome. The latest example of his winning approach is NOW Ensemble's Before and After album, which dropped November 12 on New Amsterdam Records. It is the group's seventh with New Amsterdam.
Today, Big Takeover is psyched to premiere the video for "Chant," a piece created by interdisciplinary artist and designer Deborah Johnson. Working under the alias CandyStations, Johnson has created videos for Sufjan Stevens, Sarah Kirkland Snider and Alarm Will Sound, among others. 
"The visual for 'Chant' is a dreamlike perspective of the remaining rose windows of Notre Dame," Johnson said. "We witness a memory of their home — its reconstruction and subsequent fiery destruction — as conjured from the earth in lichen-like form."
"Before and After imagines different moments during a civilization's lifespan, from rise to fall," Friar said. "The album is a reflection on our place in the rhythm of the world's much larger and longer patterns.
"I think of the opening track, 'Chant,' like walking through an old church or ancient ruin whose detail and original purpose have long since disappeared," Friar continued. "There is a feeling of beauty and peace, but also one of distance and separation — as if the beginning and end of civilization are being glimpsed at the same time."
NOW Ensemble-related links:
Before and After website
Sean Friar website
CandyStations website
Label website