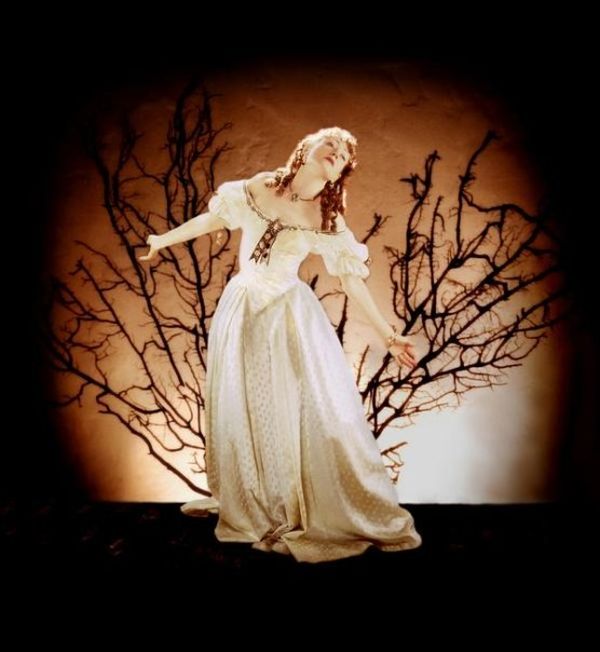 1 November 2019
Ann Magnuson – Photo Credit: Rocky Schenck
Ann Magnuson is a writer/actress/singer/musician/performer whose eclectic resume traverses the entertainment landscape like few others. She can currently be seen in the new CBS series, Star Trek: Picard, and also the web series Titans and a recurring role in season three and upcoming season four of Amazon's Man in the High Castle.
Magnuson has acted in Hollywood blockbusters, off-Broadway plays, TV sitcoms, and indie films, fronted various bands like 1990s notables Bongwater, written for numerous publications, presented her original performance art pieces at several major museums, and was recently inducted into the West Virginia Music Hall of Fame.
The multi-platform artist has also released three solo albums that are rife with her inimitable style of surreal storytelling and whimsical songwriting. Her second album, Pretty Songs & Ugly Stories, was recorded with long-time collaborator Kristian Hoffman and originally released in 2006. It was reissued digitally for the first time on Aug 16th of this year.
The Big Takeover is supremely pleased to host the video premiere for "Cynical Girl", a richly orchestrated and longing number from Pretty Songs & Ugly Stories.
The from-the-vaults video, which was shot by creative photographer Rocky Schenck, features a lovely Magnuson dressed up in period piece garb and singing on a stage. She's draped in chartreuse-hued finery, pining for a love who turns her into a sweet, hopeful girl, instead of her usual cynical self.
As Magnuson sings prettily and clearly amid the storybook instrumentation, her expression changes from calm to wistful, and then to supplicating and yearning. Heart-tugging strings, contemplative piano, and music box tinkle are bolstered by vocal harmonization and a subdued drum beat.
Many times Magnuson is shown as a doubled image on the screen as she sits in a chair and flips the pages of a book, gets up to roam the stage, and emotes to the camera lens (and the audience). It's a thoroughly engaging performance from a renowned and multi-talented artist.
Magnuson provides illumination as to how this video came to be, and how it was lost for over a decade:
"When Rocky Schenck shot the photos for the album art in 2006 he also shot video – two takes for two separate songs. Sadly, the footage was lost for 12 years – but recently found! My filmmaker pal Adam Dugas (who put together our first new video for the album, "I Met an Astronaut") edited the newly found footage for these two other songs. The first, "Falling For an Actor" was released this summer."
"This video for "Cynical Girl" is literally the album cover come to life! Adam utilized both single takes in a way that preserved the live performance aspect as well as enhancing the early Victorian photography aesthetic that Rocky frequently employs (which perfectly complements the lush orchestrations arranged by producer Kristian Hoffman.)"
"It was a real time-trip to see this stuff again! I barely remembered it because we shot the video so late at night, after a long shoot, and I begged Rocky for the extra time because I knew we would never have those costumes and sets again. I am so glad we did it and so grateful the lost footage was finally found!"