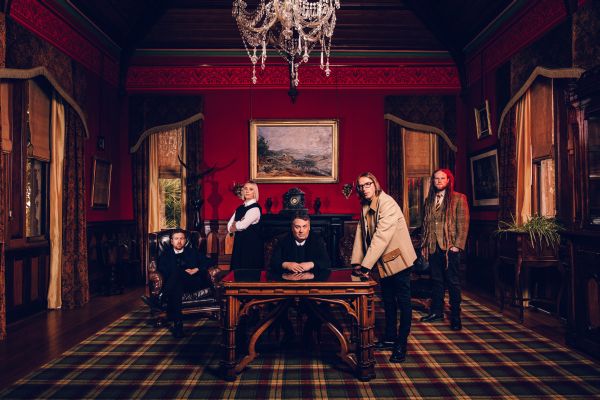 9 March 2021
The Chills – Photo Credit: Alex Lovell-Smith
Dunedin, New Zealand's finest The Chills, release their heartfelt and tuneful new single, "Destiny," today, as well as an engaging live performance video of the song. The track is taken from the renowned outfit's 7th studio album, Scatterbrain, which arrives on May 14th via Fire Records.
A strikingly vivid self-examination of Martin Phillipps' songwriting, Scatterbrain is a thought-provoking and evocative taking stock of life from a man who has lived through the good times and the bad, and everything in between.
The pure indie pop LP is underpinned, as ever, with catchy melodies and an incisive turn of phrase that encompasses the new normal in our world.
New single "Destiny" is the apt candid observation on just how much we've messed things up. Phillipps comments, "As I'm facing mortality and lurching closer to the grave I get to wondering how much of my predicament is the fault of my own designs and how much has been influenced by forces beyond my control."
Big Takeover is mighty pleased to host the accompanying music video for "Destiny," which captures an unseen recent live performance at the Festival Of Lights in New Plymouth, New Zealand just a few weeks ago.
This enjoyable video clip was filmed by the Likuid Media and recorded by Michael Holland, and is also a preview to a special on demand concert stream, Worlds Within Worlds – The Chills Live From New Zealand, that showcases on March 31st as part of the Baptism Of Fire video series with proceeds going towards their international touring in 2022.
NoonChorus ticket LINK
Trailer
Scatterbrain pre-order LINK