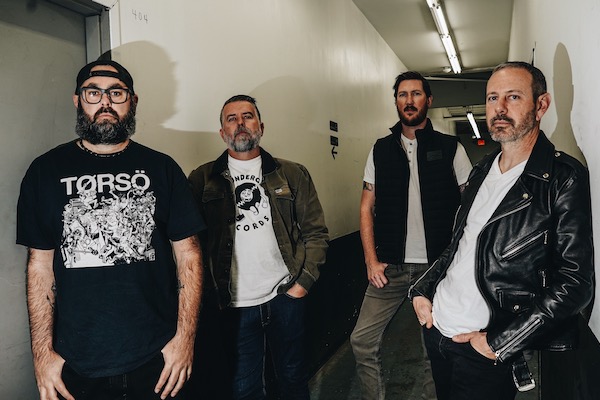 22 March 2022
If It Kills You – Photo Credit: Raz Azraai
Keen devotees of post-hardcore may recognize the phrase "If It Kills You" as the title of a classic song by Drive Like Jehu. Up-to-date fans of the subgenre will also identify the phrase with a nifty band of the same name that debuted with a self-titled 7-inch in 2016.
On April 1, the raucous outfit from Bakersfield, California, will deliver their second full-length, Invisible Self. In their corner this time around is producer Jim Ward of At the Drive-In and Sparta fame.
Ward's fingerprints are apparent on Invisible Self. Compared to their raucous 2018 debut, Infinite Hum, the new record by If It Kills You is post-hardcore at its most exuberant. It features nine chiseled, shimmering songs that are, at times, reminiscent of Ward's bands as well as Quicksand, Hum and Drive Like Jehu.
If It Kills You rocks by way of luminous guitars, growling bass, rock-solid drumming and frontman Justin Martin's impassioned howl. Guest musicians on Invisible Self include Ward, Shelby Cinca of Frodus and more.
Ward recently talked about the making of the album: "Connecting with the guys in If It Kills You during the lockdown phase of the craziness we've been going through was a real blessing for me. Not only are they a great, creative band sonically, but the depth of lyrics and real intention was a joy to work with."
He continued: "I think it takes a special band to work remotely with a producer and actually produce a thoughtful and great sounding album, and these guys delivered. My greatest joy in working with them is not just the pride of being part of a fantastic album, but also that some solid friends were made."
Check out the Big Takeover's debut of the music video for "Distress Single," directed by Joshua Robertson:
Go here to preorder If It Kills You's new LP, Invisible Self.