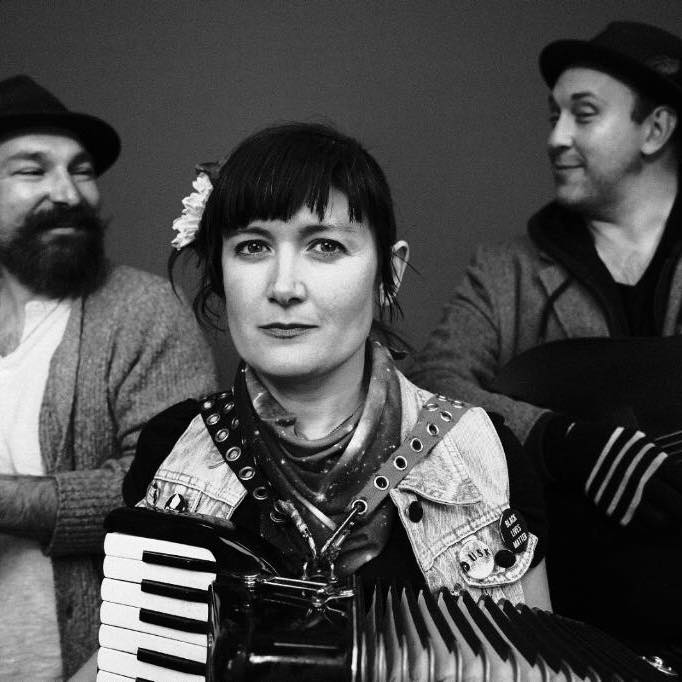 8 April 2022
Alpha Rabbit has released their compelling new single earlier this month, Eternity, through New Jersey Indie label Mint 400 Records. Coming on April 15th the band drops their new album which is also titled "Eternity". Today the Trenton, NJ trio brings you the premiere of the video for "Eternity".
Alpha Rabbit formed in 2016, when three Central Jersey musicians met up for a one-off songwriting workshop and almost immediately agreed to make it an ongoing collaboration. Jake Foy, Joe "Dim" Wolstenholme and Jaime Parker flawlessly transition between bass, drums, guitar, and keyboards, embracing their collective indecisiveness to explore musical genres and reflective themes. Two EPs, two US tours, and hundreds of performances later, the three friends still love playing music together and their joy is contagious. Each brings slightly different styles to the table, but their combined influence creates songs that are dynamic, energetic, fun, and thought-provoking.  
 
Alpha Rabbit's new release, Eternity, explores wrestling with abrupt changes and discovering that moving forward happens in the moment, not some distant future. Recorded at SRG Studios in Hamilton, NJ with Sean Glonek, the songs are equal parts psychedelic, punk, pop, dance, and rock with a sprinkle of twang. Eternity is a celebration of our imperfections, a reminder that nothing is permanent, and a battlecry to live today and always love. 
The eponymous track tells the story of loss and hope over a spacey, thumping heartbeat of harmonies and colorful layers. The song builds to a crescendo of crashing guitars, wailing vocals, and driving rhythm. The listener rides it like a wave and winds up washed up on the Jersey shore, laughing and bruised with a mouth full of sand. The rollicking, spatial journey of this track explores the possibility that if remorse can become hope, perhaps finding meaning is, after all, within our control.
The single release is accompanied by a touching music video, produced by DIWHY? Films and directed by Anthony "Tony" Catanese and edited by Sara Casey.
"It's almost more of a short film scored by Alpha Rabbit than your traditional music video," Jaime explains. "The video tells a heartfelt story that will probably make you cry, even if you're super tough. But rather than a cry that leaves you feeling drained, it leaves you feeling refreshed. It's a catharsis."
Dim adds, "We've worked with Tony and Sara before on our video for 'Damage' and when they said they had an idea for a video for 'Eternity', we gave them carte blanche. We were not disappointed."
"Through music, we want to celebrate the present moment," Jake concludes. "This video captures the importance of appreciating life to its fullest, the poignancy of life in its present, and moving forward in the face of adversity."
Fans can look forward to their full album coming soon.
Upcoming Shows:
04/14 Eternity Album Release – Stosh's – Fairlawn, NJ 8:00pm
04/22 Mill Hill Basement – Trenton, NJ 9:00pm