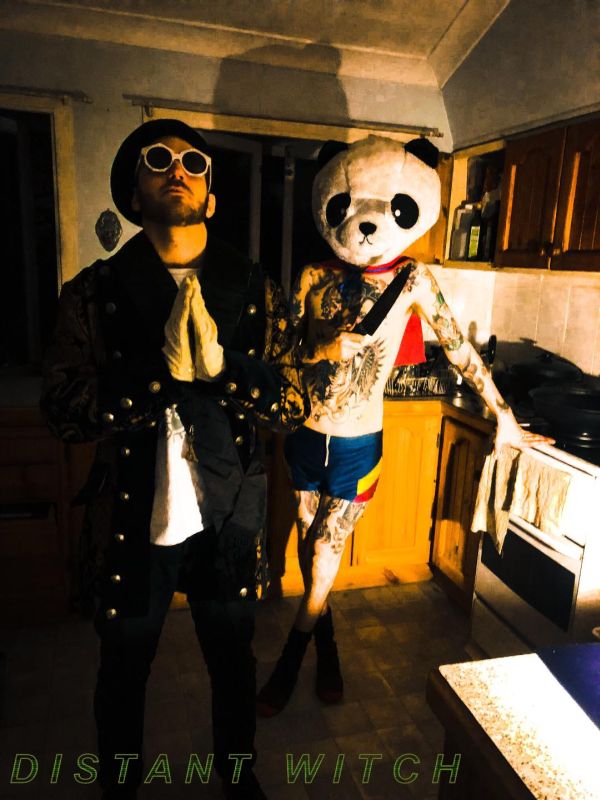 21 October 2019
Distant Witch – Photo courtesy of Distant Witch
Distant Witch is the new music project from Brisbane-based musician Chris Cox. The moniker originated from a misheard lyric during Cox's former band's recording session (he was a member of Hound).
Despite Cox's history with noisy and abrasive music, Distant Witch harks back to some long-standing love affairs with alternative music acts like The Cure, My Bloody Valentine, Wild Nothing, and Mogwai. These influences subconsciously surfaced through informal recording sessions in the guise of musical therapy.
An earnestness and unfiltered approach was taken to the Distant Witch project, along with a DIY ethic that was applied across the writing, recording, and mixing process. Cox created a batch of tracks, some of which he deemed too out-there for release, and eventually culled them down into his debut EP titled Moonbeast, out via Conquest of Noise.
The EP is a perfect listen for lovers of post-rock, post-punk, and mid- to lo-fi music and a penchant for wanting to lose themselves in bittersweet melancholia and hope. Simultaneously humble and ambitious, with some ambient and pop flair, Moonbeast reverberates with a tortured story, but peaceful ending.
The Big Takeover is pleased to host the premiere of the wryly funny video for the indie rocker "For Myself", an emotionally wistful, but buoyantly flowing track off the EP.
The video showcases Cox strumming his plugged-in guitar and singing while sitting on the couch in a living room that is bustling with other people. As various folks dressed up in Halloween garb (including someone with a panda head, a ghost, two wrestlers, and a policeman) parade about during the day and night, Cox remains calm, just playing away at his guitar and singin' his song.
Distant Witch Bandcamp
Conquest of Noise Website