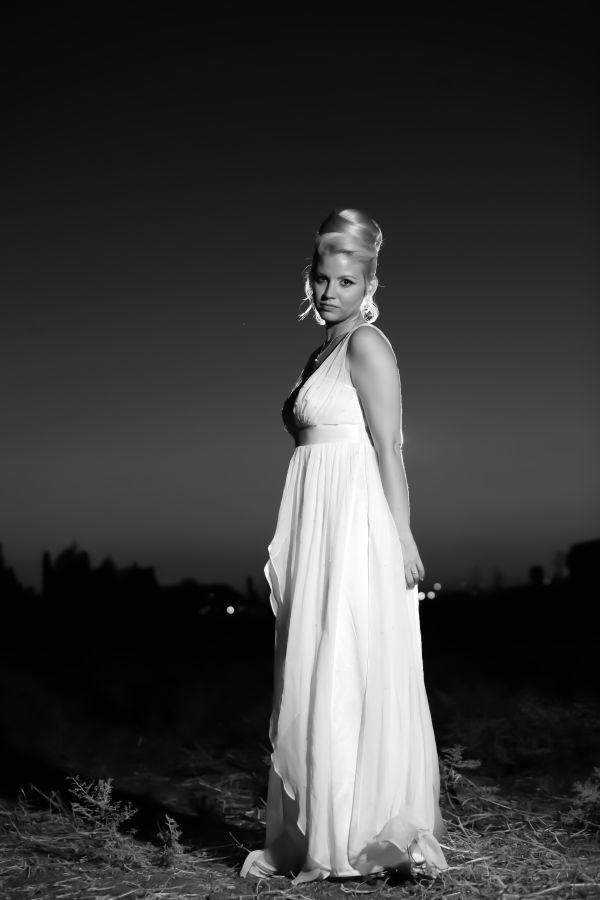 10 October 2018
"Uma Starets of Uma & the Wandering Stars – Credit: Tal Zanzuri
Uma & the Wandering Stars are the London-based collaboration of singer-songwriter Uma Starets with talented musicians coming from different backgrounds. Together they create a unique sound that makes them stand out.
So far they've released 3 singles from their debut EP Trapped. It was produced by Fraser Smith (Shed Seven, Ian Brown), and mastered by Dick Beetham (KT Tunstall, Stereophonics).
Their singles were well received and got rave reviews on music blogs and magazines, were made Track of the Day, and played, as well as playlisted, on many radio stations, including commercial radio in the UK and Ireland, such as Absolute Radio, RTÉ 2FM , BBC London, and Planet Rock.
Their upcoming single "Get Out", which officially releases on October 26th, is a haunting dream-pop track that combines hopelessness and positivity, and was the inspiration for the name and theme of the EP.
"Get Out" starts fragile and vulnerable, but reaches a sweeping turning point where it becomes strong and powerful. Uma Starets delivers this change in feeling with her beautiful, nuanced singing alongside glassy reverb and dreamy guitar chime used in the mix. This is sonic soul food to pick you up from the ground and lift your spirits.
The Big Takeover is premiering the enchanting graphic design music video that accompanies "Get Out". It is the creation of Bosco Shane, who has also produced videos for James Blunt, among others. Once again, Shane shows his talent for not only producing appealing imagery and animation, but also capturing the essence of a song and transforming the viewer into the world of all the emotions that come with it, echoing darkness and light together in this evocative video.
Website
Facebook
Twitter
Instagram