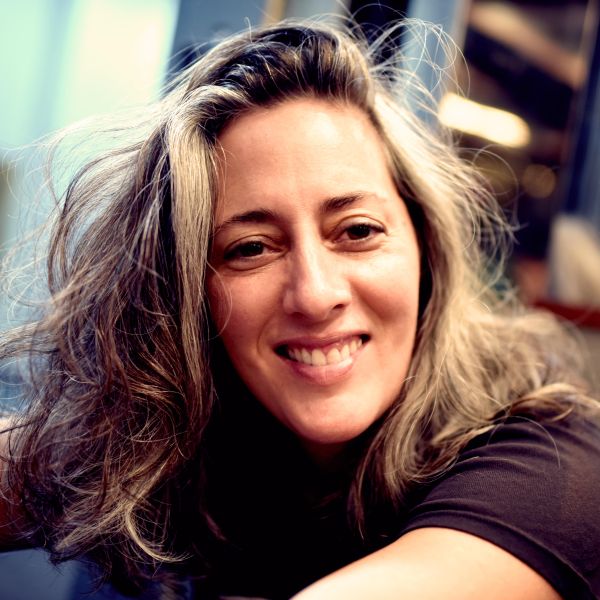 21 August 2019
Tracy Shedd – Photo courtesy of Fort Lowell Records
Tracy Shedd believes creativity is a necessity of life, and our surroundings should inspire us. Since 1999, she has crafted melodic, heartfelt compositions that encourage people to make the most out of every moment. Shedd is an indie rock musician who has released six studio albums with Teen-Beat, New Granada Records, Devil In The Woods, and Science Project Records / Fort Lowell Records.
The Carolinas is Shedd's latest full-length recording, and most playful, yet proficient, album to date. The LP releases on September 20th via Science Project Records (vinyl) and Fort Lowell Records (digital).
The record is an engaging collection of ten straightforward tracks that showcase the always welcomed insightful wisdom of Shedd's lyrics and is chock-full of pop hooks plus bass heavy beats that will make you move to the groove.
Most of The Carolinas was performed, recorded, and produced in August 2017 by Shedd, her husband, and musical partner in The Band & The Beat, James Tritten, and South Carolinian musician Nicolas Jenkins during a six-day session in their bungalow nestled in Umstead Park, North Carolina.
The Carolinas is titled as such because it is a collection of songs that, while written by Shedd herself, were equally assembled by the wife and husband of North Carolina and new friend of South Carolina. Shedd had one goal in mind when she set out to record the album: to compel others to have fun and enjoy life, and The Carolinas does just that.
The Big Takeover is happy to host the premiere of an engaging performance video for "Holding On", a heartfelt track from the album. The song is driven by a fast beat, but the lyrics are bittersweetly introspective. Backed by a variety of instrumentation, Shedd delivers her words in a warm and wise manner, singing about lifelong love, and holding on, despite the passage of time.
Pre-Order The Carolinas vinyl at Science Project Records
Pre-Order The Carolinas digitial at Fort Lowell Records
RECORD RELEASE PARTY – Get Tickets HERE
Friday, September 20, 2019 – Bourgie Nights – Wilmington, North Carolina
w/ De La Noche – featuring Ivan Howard of The Rosebuds (Merge Records)
Facebook
Twitter
YouTube
Bandcamp