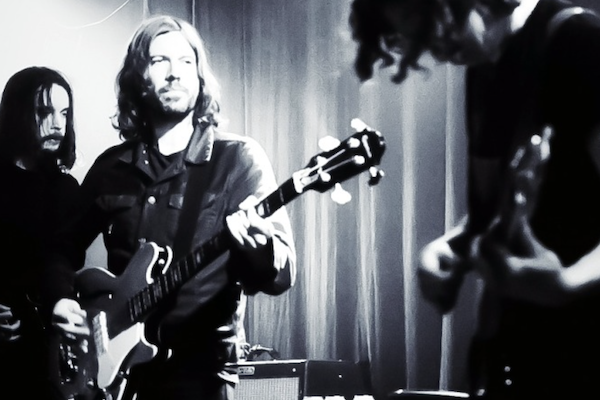 14 January 2022
Magic Shoppe – Photo Credit: Wendy Stone
Boston purveyors of fuzz and reverb Magic Shoppe are back with a fresh new single and video to kick off the new year: "I Feel High."
The track comes from the band's forthcoming studio album, Mono Lake. It drops March 4 on vinyl in the U.S. courtesy of Portland, Oregon's Little Cloud Records (and Cardinal Fuzz in the UK/EU).
Taking notes from My Bloody Valentine, the Jesus and Mary Chain, Spacemen 3, Sonic Youth and Loop, Magic Shoppe have a European-psych shoegaze sound that also flirts with noise rock. Magic Shoppe songs often feature warm and fuzzy tonality that can wash out into textured soundscapes — or crash into a mind-melting maelstrom.

On Mono Lake, Magic Shoppe continue their trademark aural assault but also revisit some sounds from their 2016 LP, Wonderland.
Magic Shoppe's new single, "I Feel High," just dropped today on Spotify, iTunes and other streaming services.

Big Takeover is pleased to host the video for the track. Check it out right here:
Pre-order the vinyl edition of Mono Lake right here.