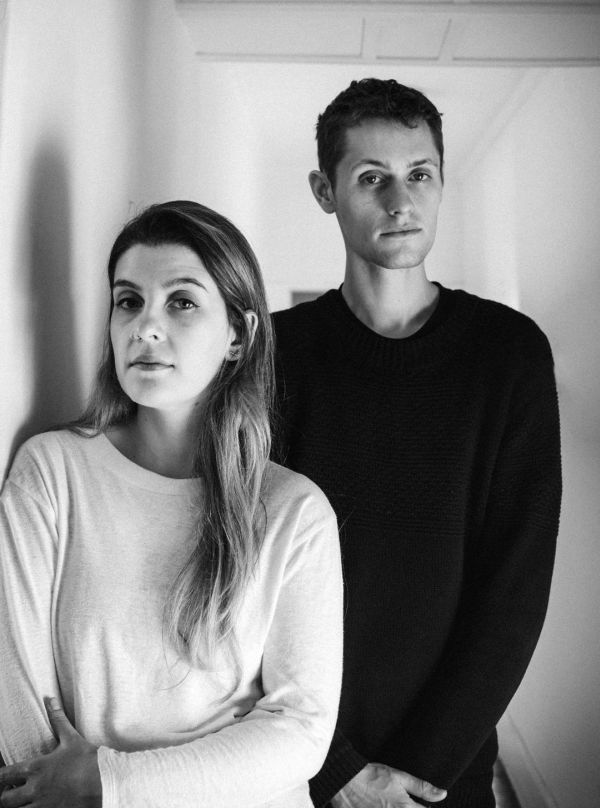 13 February 2020
Manor – Photo Credit: Miles Rowland
Caitlin Duff and Nathaniel Morse make up the two halves of Australian downtempo/ethereal duo Manor. The act first came to the attention of a small, but dedicated audience dotted the world-over via a trio of stand-alone singles spanning 2011-2013.
Duff and Morse then set about designing a purpose-built studio, Elysian Fields, the completion of which began a busy period of writing, recording, and releasing material unhindered by the usual constraints of time and money.
In July 2015 Manor revealed a new single, "Can You Hear Me Talking At You," the first offering from their debut self-titled EP recorded at Elysian Fields. The EP was mixed by Gareth Jones (Grizzly Bear, Nick Cave & The Bad Seeds) in Shoreditch, London and mastered by Joe Lambert (Animal Collective, Unknown Mortal Orchestra) in Brooklyn.
The second single from the EP, "Grand Mal," a sophisticated and brooding work, appeared later on Los Angeles-based label/blog Blah Blah Blah Science. In March 2016 the third and final EP single, "They've Come Into My Home," a rambunctious affair replete with trumpeting guitar lines and clanging percussion, was released.
Later in 2016, Manor released "Repent," a stand-alone single that showcases the duo's penchant for vibrant indie rock. The next year saw the pair drop 'The Tokyo Sessions, a re-imagined version of the Manor EP inspired by a trip to Japan.
Manor released their debut full-length album, 'How To Live With You, in 2018. The music was written, performed, recorded, and produced by the duo at Elysian Fields and mixed by Morse himself.
New tune "Is This What You Really Want?" is Manor's first release since their debut LP. The Big Takeover is pleased to host the premiere of the video for the atmospheric track. Sharp, winding guitar lines, spare drum strikes, a frisson of strings, and simmering electronics create an unsettled ambience, while Duff unfurls her soft and airy vocals that are touched with a gentle melancholy. Buried inside the siren-like quality is a message of regret, despair, and disbelief.
The video clip hypnotizes with trippy, disorienting graphics that alter viewer perspective. A yellow background is surrounded by successive black black squares at the start, but it quickly twists and fades and more psychedelic images come to the fore, creating a kaleidoscope of colors and shapes as the song plays.
Manor reveal some details about "Is This What You Really Want?," explaining with passion, "…our country is burning. It is (to put it bluntly) a rather hellish environment to raise a child and make music in. As this song was mixed and mastered in our studio in regional South Australia, the room was full of the smell of bushfire smoke. Kangaroo Island was, and still remains, consumed by wildfires. It was ultimately sobering, and served as a reminder as to what really matters, and what's really important. It makes us angry. It makes us terribly sad. It keeps you up at night with anxiety. Somehow, all these sentiments are wrapped up in this song. It's loud, downtempo, distorted and weird. It's what 2020 sounds like to us."
Duff and Morse are currently recording album number two with a projected release date of 2021, and they also have more stand-alone singles that they are planning to drop in the interim.
Facebook
Instagram
SoundCloud
Spotify