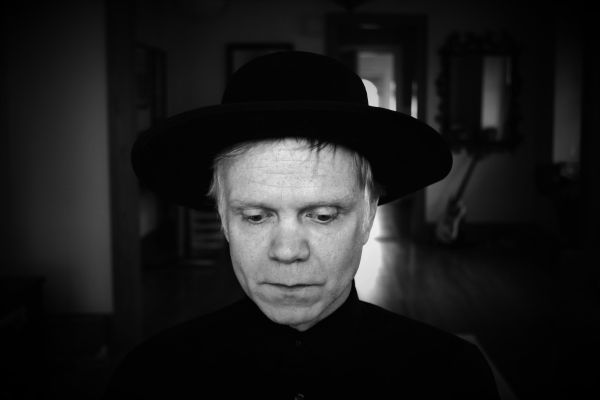 5 December 2019
Duncan Barlow – Photo Credit: Alisa Kuzmina
Duncan Barlow's music career has always been driven by raw emotional expression and intense passion. His work with Louisville hardcore pioneers Endpoint exists as a cultural touchstone for Midwestern hardcore, and helped place progressive politics and allyship in the Kentuckian punk conversation.
On his new LP, Colony Collapse, Barlow turns that emotional intensity inward, exploring depression, and the absurd comedy of heartbreak through shimmering, psychedelic guitar-pop. Barlow self-produced and engineered Colony Collapse at his home studio as a means of processing a particularly tumultuous time in his life.
Once the groundwork had been laid, Barlow rounded out the album by bringing in some of the friends he's made over his years in the music world, including Jason Loewenstein (Sebadoh) on bass guitar, and Joe Plummer (Modest Mouse, Cold War Kids, The Shins) on drums, as well as mixing engineer Colin Bricker.
Those who are only familiar with Barlow from his time in Endpoint and the Victory Records -signed hardcore bands Guilt and By the Grace of God, may be surprised by Colony Collapse's sparkly jangle-pop, but the change comes as a natural progression for Barlow.
"I've always been interested in the outliers and progressives of the music world, and the artists that were able to walk in two worlds," he says. "Even when I was heavily into punk, the bands that struck me the most were always the ones that weren't playing it down the middle. Over the years I've played folk, rock, electronic music, ambient stuff. I've just always wanted to find new means of expression."
The Big Takeover is deeply pleased to host the premiere of the video for "Un Seul Amour" (French for "just one love"), a reflective track off of Colony Collapse. The steady paced song is rife with gently bright instrumentation and touched with Barlow's ruminative vocals.
While "Un Seul Amour"'s lyrics are about a romantic/personal relationship, they can also be taken in context of the current state of the world and how a determined outlook, bolstered by love, can make a positive difference.
The video itself spins on this axis, visually presenting winter scenes at a seaside town, with an upbeat young woman in a cheery red coat wandering around and mugging for the camera. Even in the face of the cold and stark landscape and bare buildings, she's an enthusiastic spark that warms up the chilly atmosphere.