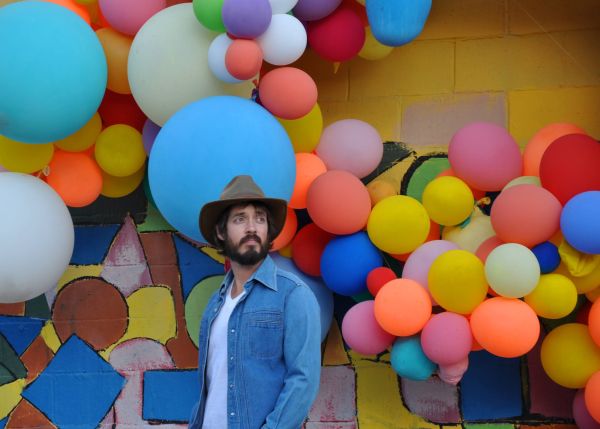 17 August 2021
Ben Bostick – Photo Credit: Cari Nelson
Ben Bostick is a South Carolina-raised, Georgia-based singer-songwriter and one-man-band. His influences range from Johnny Cash to Paul Simon to Otis Redding.
After leaving home for a decade of rambling and toiling at odd jobs, Bostick blew into California and decided to try his hand busking on the Santa Monica Pier. To the great surprise of the former ranch hand and roofer, Bostick found that he could make a living playing music.
He released his debut EP, My Country, in 2016, and followed that up with his first album, Ben Bostick, in 2017. The progressive country tone of the LP recalls such artists as Jason Isbell and Sturgill Simpson, and showcases Bostick's versatility as a songwriter.
Next came second album Hellfire (2018), a collection of high-energy songs written during his band's year-long residency at The Escondite in downtown Los Angeles.
After a move with his family to Atlanta in 2019, Bostick unveiled his more contemplative full length, Among the Faceless Crowd, in April 2020 in the midst of the pandemic. The aptly themed album was about working folks having a hard time getting by.
Last February Bostick welcomed his second daughter into the world, and that July Bostick's eldest daughter [Carmela] was diagnosed with Rett Syndrome, a rare and severe genetic disorder that affects all aspects of her life.
In the midst of these global and personal trials, Bostick penned a collection of love songs to help his wife and him endure this most challenging time.
The songs on upcoming Grown Up Love are born from the experience of a couple that has been through the fire. It is due for release on August 20th.
Big Takeover is deeply pleased to host the premiere of the touching music video for the poignant track "Lucky Us."
Bostick's heartfelt vocal waver shines with a warm glow amid the gently picked acoustic guitar notes and contemplative piano notes on "Lucky Us."
The music video is a beautiful, smile-inducing, and heart-tugging compendium of professional-looking footage of Bostick, his wife, and his two daughters as they enjoy their time together as a family.
Bostick reveals details about his and his family's challenges, explaining, "I wrote this song just a few weeks before we received Carmela's diagnosis. We didn't know why she was acting so differently from a typical toddler. During the regression phase of Rett Syndrome, Carmela was extremely irritable and emotionally unpredictable. Every day was a struggle."
"We were also struggling for money, since all my shows dried up during the pandemic. But I knew complaining and wallowing in our adversity wouldn't help, so I wrote this song as an affirmation."
"I honestly didn't think much of the song at the time, because it was so simple, but I was part of a virtual songwriting group at the time, and when I played it for the group, several people broke down crying. I had never seen that in a jaded songwriting group before, so I figured I might have a good tune."
"But then a few weeks later we got Carmela's diagnosis, and I couldn't bear to think of this song. It took me months until I could consider ourselves lucky again. Performing this song is difficult, and I struggle to get through it without tears."
"Lucky Us" lyrics:
There are some people out there leading lives of luxury
There are some people out there with wealth and fame
There are many people out there leading lives of poverty
There are many people out there in pain
We aren't rich, but we aren't poor
We've got more, more than enough
Lucky me, lucky you, lucky us
There are some people out there leading lives of whimsy
There are some people out there without a care
There are many people out there leading lives of suffering
There are many people out there with too much to bear
We have our burdens, but they won't break us
We are more, more than strong enough
Lucky me, lucky you, lucky us
I have seen the lives of those that many envy
But everything they have is meaningless
The only thing in the world to envy
Is the light of the lucky stars shining down on us
Cuz I got you and you got me
What better luck could there be
What better luck, what deeper love
Oh yes it's more, more than enough
Lucky me, lucky you, lucky us
Website
Facebook
Instagram
Twitter