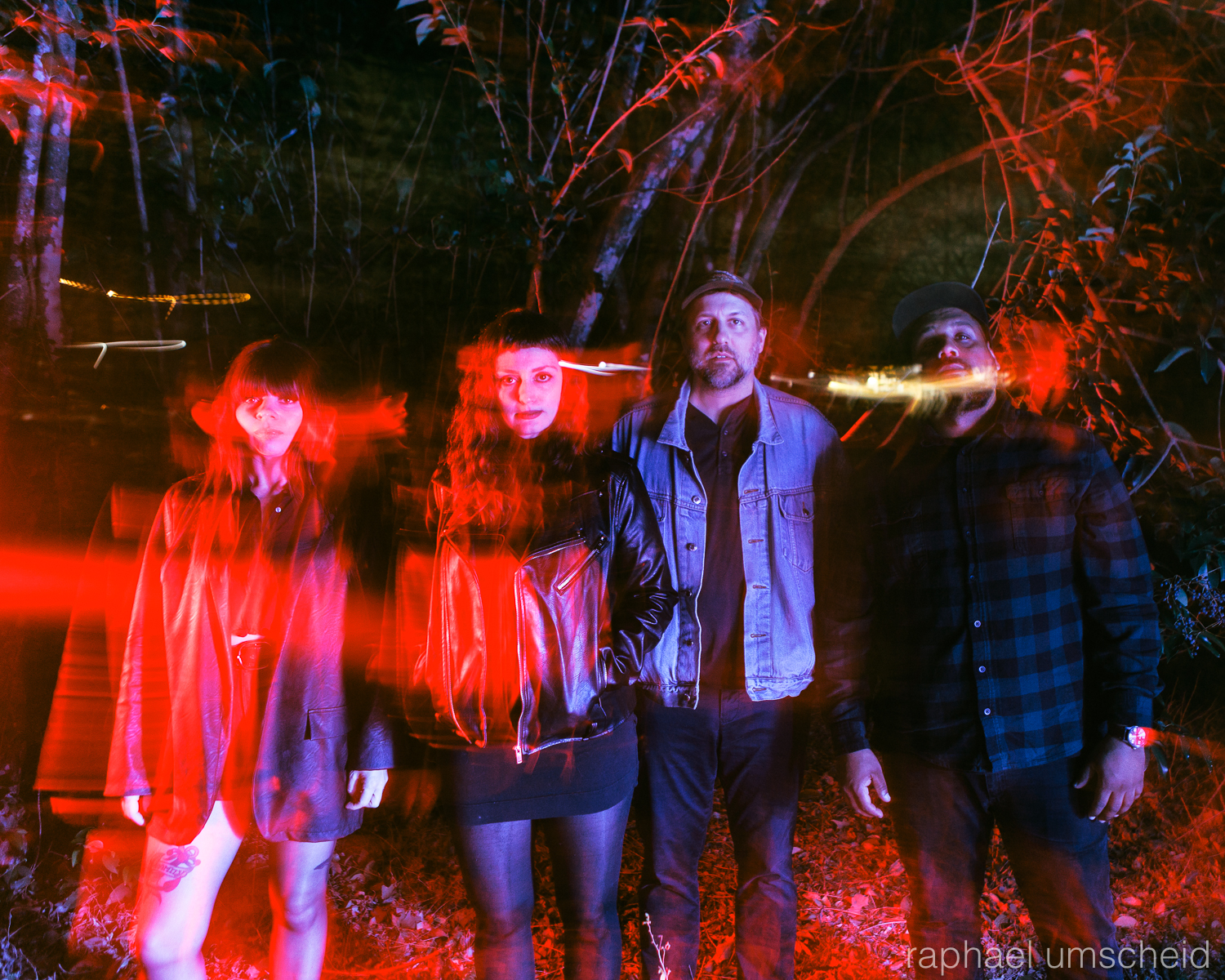 30 August 2022
Photo Credit: Raphael Umscheid
Shoegaze veterans Pale Dian are back and dreamier than ever. The Austin, TX based alt-rock alchemists, known for fusing elements of dark post-punk, ethereal shoegaze, and atmospheric dream pop, with driving rhythms, loud, swirling guitars, and pristine vocal melodies, have returned with their latest effort "MeLt", and The Big Takeover is delighted to have the premier.
The group, who has shared the stage with kindred artistic spirits Drab Majesty, Ringo DeathStarr, Stargazer Lillies, and Bloody Knives, has once again delivered a track soaked in fuzz, longing, reverb, and nostalgia. After releasing their debut record, "Narrow Birth", on Manifesto in 2016, Pale Dian is now teaming up with Green Witch Recordings to release the otherworldly "MeLt". 
Of the song's lyrics, lead singer Ruth Ellen Smith explains "I touch on life's difficulties in the verses." Smith describes the lyrics as "almost existential or chaotic. I'm closer to entropy, closer to my eulogy, closer to my effigy." Smith continues "the chorus is almost like a chant to remind you that you're just a bag of mostly water floating on a rock in endless space, so melt your cares away."
When listening to the track, one can't help but to relate to Pale Dian's cult-like following, as the lyrics and driving bass line lull the listener into a state of trance. "MeLt" isn't a modern pop song, but rather pure audio morphine. The enveloping reverb and delay on the vocals, the warm fuzz of the guitars, the sweet snap of the snare drum, and the tidal waves of feedback are more than enough to drown out any shoegazer's worries, and melt their cares away.
Take it from a bag of mostly water floating on a rock in endless space, Pale Dian's latest tune will make you melt like a bomb pop in summertime. Stream "MeLt" everywhere now.