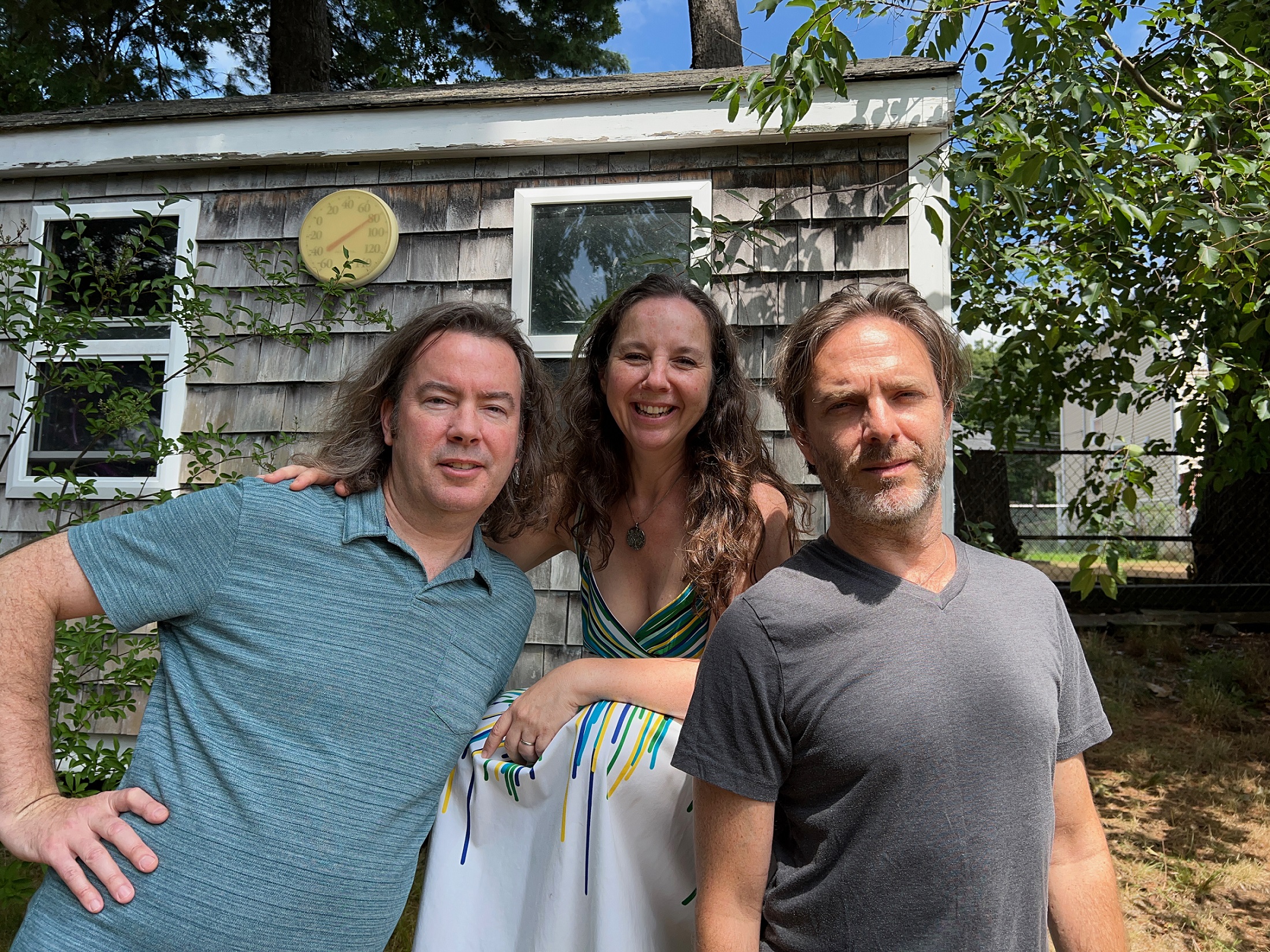 16 December 2022
Photo Credit: Dana Arnaboldi
For many years Sleepyhead singer/guitarist Chris O'Rourke had wanted to write a song inspired by the New Alchemy Institute, an experimental ecological community in his hometown of Falmouth, Massachusetts that he visited as a child on school trips in the 1970s. Because the place was dear to his heart, he knew he had to wait for the right song to come, and it finally did!
This summer, Chris and his wife and bandmate Rachael McNally were scouting for locations for the "New Alchemy" video, and ended up meeting Earle Barnhart and Hida Maingay, who were part of the original New Alchemy Institute.
Shockingly, Earle had already heard about the impending album release, having seen it mentioned somewhere on the Internet! Much to Chris's joy, they invited the band to come back to film a music video on the very site that inspired the song. "I couldn't believe we actually got a chance to film there – it was pretty magical for me since I hadn't visited since my elementary school days," Chris recounts. "Surprisingly, it was pretty much as I remembered it! I stood in front of those very fish tanks when I was a kid!"
As for the concept of the video, Rachael recently remarked, "Sometimes late-night thinking isn't all bad! I mean, doesn't every band need a playset of themselves in an amazing location?" What started out as an idea for the album art instead morphed into a full-fledged video adventure that required the manufacturing of Sleepyhead figurines, the construction of a playset box (over the course of one very long day), and the cooperation of several children of friends of the band!
Chris's cousin, filmmaker Jeannie Donohoe, and her partner Michael Fequiere, who also made the video for another New Alchemy album track "Pam and Eddie," shot, directed and edited the video. The band was also able to license some footage from the Boston public television station WGBH's archives from the children's show Zoom that was actually filmed at the same location in 1972!
New Alchemy is the sixth album released since Sleepyhead was formed at NYU back in 1989. Based in Boston since 2002, their most recent album, New Alchemy, was produced by Jon Lupfer at Q Division Studios. (Yes, singer/multi-instrumentalist Derek van Beever is playing Q Division's Mellotron on the second verse of the song!) It was self-released on their own Wild Sometimes records in August 2022.
Sleepyhead has a hometown show on Saturday, December 17 at the Midway Cafe in Boston with Elk City, The Tear Downs, and Hilken Mancini and Chris Colbourn. Earle Barnhart and Hida Maingay are continuing their work, walking the walk of sustainable living, at The Green Center of Cape Cod.