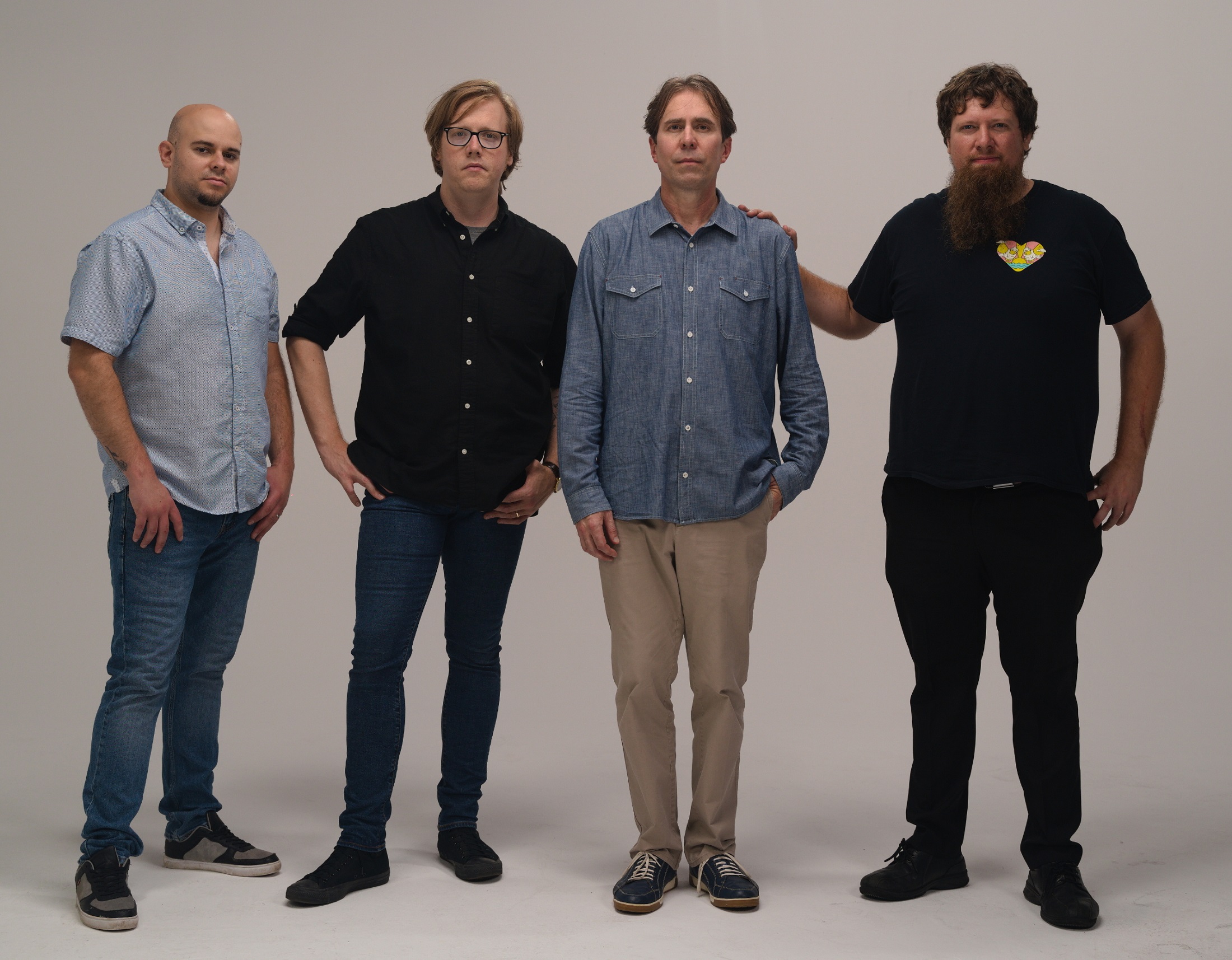 6 December 2022
Photo Credit: Pavlo Rozdobutko
The official music video for "Obvious" by Palatine, IL melodic rockers Push Puppets was produced at Spectrum Studios in Chicago, IL. It was shot by Nick Vakhouski and Pavlo Rozdobutko and edited by Stas Nareiko and Pavlo Rozdobutko.
The video is decidedly no-frills as to draw attention to the lyrics. "Obvious" is a story told by Karma personified: the first verse finds Karma blowing up the protagonist's house and, in the second verse, Karma is running him off the road:
Kept the wheels on the road
At the waters edge
Never been one to run
Never one to beg
Karma wants to get by
Let him pass
You don't need a sign
You don't need to ask
Could it have been more obvious
That the drunk would take the wheel and lose control
"Obvious" is the fifth single (and fifth official music video) from the new Push Puppets album, Allegory Grey, released on Sept 30, 2022.
Push Puppets creates songs with ear worm melodies and shiny production that belie the often bittersweet sentiments of singer/guitarist Erich Specht.
Specht's vocal and songwriting style has been compared to Elvis Costello and Jeff Tweedy. His layered guitars and memorable solos are reminiscent of Elliot Easton of The Cars or Brian May of Queen. Together with drummer Greg Essig, bassist John William Lauler, and keyboardist Kyle Magnusson, Push Puppets creates inventive pop/rock that takes the listener to unexpected places.