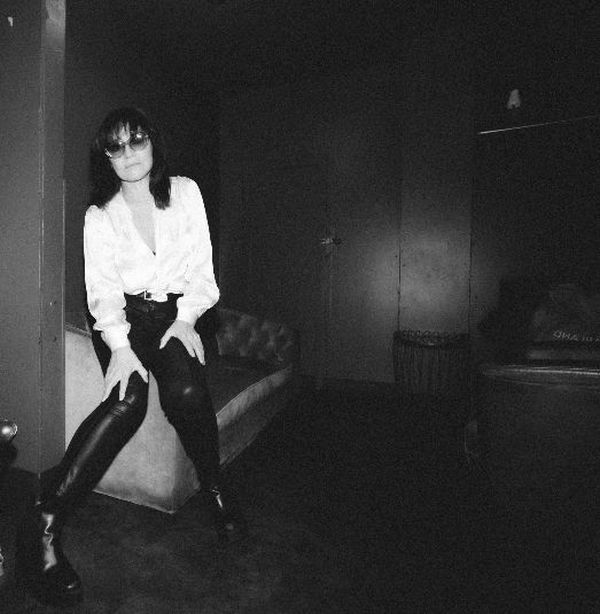 5 May 2020
Diane Gentile – Photo Credit: Olvia Jaffe
Devoted Lower East Side garage rock and Americana collective Diane and The Gentle Men just released their full-length album, The White Sea on April 17th via Velvet Elk Records.
The LP is comprised of ten original tracks penned by Diane Gentile (former manager of Bowery Electric) and features production by Steve Wynn (The Dream Syndicate),* Jesse Malin*, and Matt Basile.
Singles "Motorcycle" and "Perfect People" have both been played in heavy rotation, with "Perfect People" being dubbed, "Coolest Song In The World" by Steven Van Zandt for his SiriusXM channel, Little Steven's Underground Garage.
The album release and deserved accolades all follow Gentile's recovery from a life-altering car accident while on tour in Italy in 2018. In a random and horrific event, While riding as a front-seat passenger in a car, a large rock ricocheted off of the highway, through the windshield, and into Gentile's face, causing severe damage to her eye and facial bones.
After several surgeries in Bologna and New York City, and on-going recovery, Gentile's friends suggested that she continue to create and release music as a way to lift up her spirits. She subsequently released the warmly received Little Things EP and did some touring behind it with her musician pals.
The White Sea was actually all ready for release before Gentile's car accident, but sometimes life has other plans… Thankfully Gentile is on the mend and this record will arrive soon. She's joined by NYC musicians who comprise The Gentle Men: guitarist Jason Victor (The Dream Syndicate/Matthew Sweet/Skull Practitioners), Colin Brooks (Hurricane Bells with Steve Schiltz) on drums, and bassist Matt Basile (Chris Gruen).
Big Takeover is pleased to host the performance/storytelling video for the Jesse Malin-produced "Perfect People," an engaging relationship-based number that settles into a slinky guitar groove and begs us to, "Wake up, wake up / take off your makeup / break up!"
The video clip is shot in refined grayscale black 'n' white, giving it a cinematic atmosphere. The footage cuts between Gentile and the Gentle Men performing the tuneful track and the goings-on at a celebratory dinner party that is at times attended by Gentile and members of her band.
The dinner guests feast at the dining table and then begin to pop up in the performance segments, sidling up to the mic and grooving the the up-tempo tune, until finally it all becomes one big and boisteous party on the dancefloor.
Here's the quote: "I am someone who loves humanity. I was going through an unhappy time where someone was being very unkind to me and I didn't know what to do. So I wrote a song about being human. It's purely just a rock 'n roll track, something that I probably had embedded in my music fabric from when I was a kid, maybe from listening to all those Lou Reed, Patti Smith, [and] T-Rex songs."
Website
Facebook
Twitter
Instagram
YouTube