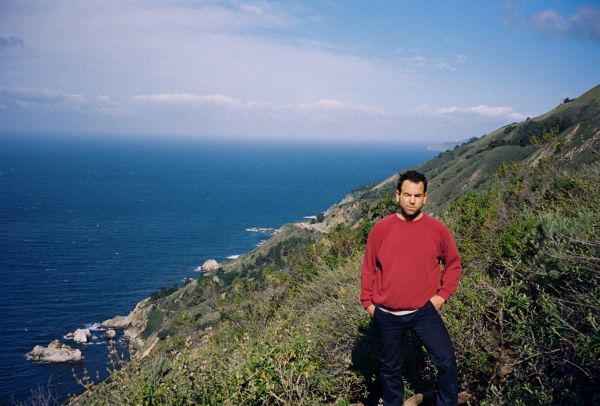 16 June 2021
Adam Gunther of Dzang – Photo Credit: Georgia Lill
When he's not working on film scores or producing singer-songwriters in Los Angeles, Adam Gunther spends his time creating a wide range of inspired electronica under the moniker Dzang.
Coming on the heels of three full length albums, Gunther just announced his first EP in four years, the 5-song Glacial Erratic. While his last album, 3G, found Gunther exploring sun-kissed R&B and propulsive dance music, the new collection slows down the pace.
Big Takeover is pleased to host the music video for lead single "Retreat." The track is built around a moody, meditative bass line. Muted snares and a thumping kick drum give the track a late-night dance energy, and the introspective synths feel like the comedown after a euphoric night out.
It's a stark contrast to the music from Gunther's previous release, and it's clear the themes he's tackling here are darker. ""Retreat" is intended as an aural acknowledgement of the need to find higher ground in the face of California's climate crisis." he explains, "The video, directed by Jay Dockendorf and animated by Juan Olivarria, shows a talismanic bird flying through scenes of climate disruption only to arrive at an urban core, unable to escape humanity's influence."
As the video progresses, we see the bird lose its color, becoming a blackened ash as it hovers past rotating turbines, eventually taking on a metallic sheen, and reflecting back the harsh light of the city below.
The lo-fi and quirky video production belies its darker meaning, the encroaching sprawl of humanity taking on a twisted beauty as fireworks explode somewhere in the distance, and the video closes in on the bird's distorted eye.
The song is the first preview of the eclectic sounds packed into the brief Glacial Erratic, available on July 23rd.