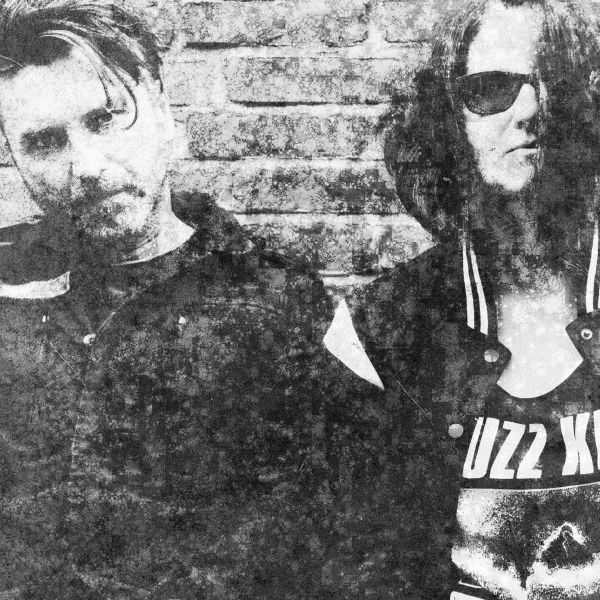 25 November 2020
Seasurfer – Photo courtesy of Seasurfer
On the brink of the release of Seasurfer's third long-player Zombies (December 11th), via Reptile Music, the Hamburg, Germany-based duo unleash their stunning lead single "SOS."
Big Takeover is stoked to host the premiere of the video for the dazzling and urgent track. "SOS" showcases Seasurfer's refined style for 2020: dark electronics meet spectral synths and fuzzed-up Wall Of Sound guitars – Call it electrogaze for dancers and dreamers alike.
The video clip captures the discordant and disconcerting feeling of living in a fractured and frenzied dystopia – both physical and mental – that is spiraling out of control. Quickly edited footage of dilapidated neighborhoods, deserted streets,beleaguered people, and hospital corridors fly by the eyes.
At times the viewer is following a virus particle and it sweeps through the human habitat; at others, discomforting images of ambulances, police, and "S.O.S." being tapped out on a telegraph flash on the screen. Knight and Apolonia appear in a brief performance blip that's gone is a split second.
"SOS" encapsulates the gloomy mood, yet restless atmosphere of the whole album, whose recording and mixing was mostly completed during the Covid-19 lockdown earlier this year.
In the final phase of the production, mastermind Dirk Knight and songstress Apolonia had the impression that the world went more and more surreal. Not only because of the pandemic, but also due to unsettling political clashes and off-the-rails presidents, as well as the almost unstoppable, still largely ignored climate catastrophe. The all-encompassing craziness made them feel like zombies stumbling through a lost world…
As Dirk Knight explains, "Our sound is more a kind of darker noise pop today. Still with tons of effects and wall of sound, but driven by bass lines and electronic beats. For the first time I produced all instruments: guitars, synths, bass, drum programming, and mixed it by myself. And I was happy that Apolonia let me get it all done and gave me her vocals, which worked so well with the sound and given inspiration."
Seasurfer is known as a dream-punk outfit founded by German songwriter and fuzz-reverb-lover Dirk Knight, forgoing the way of the conventional band by working together with a collective of singers and musicians to assist in building his idea of sound.
Back in the '90s, Knight was in the so called "Heavenly Voices" scene with his former band, Dark Orange, was on the German cult label HYPERIUM. He's collaborated with musical luminaries including Robin Guthrie of Cocteau Twins.
As Seasurfer, Knight has collaborated with members of Trespassers William, Whimsical, Jaguwar, and Last Leaf Down. For Zombies he joins forces with singers Apolonia and Elena Alice Fossi (Kirlian Camera).
Zombies album Pre-Order