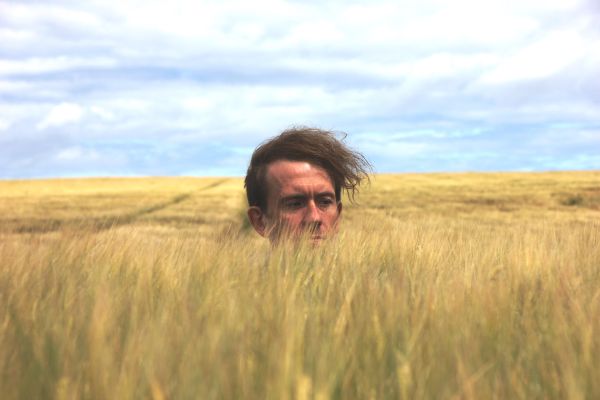 14 April 2021
Fir Cone Children – Photo Credit: Ulrike Donat
Prolific German musician and Blackjack Illuminist label owner Alexander Donat returns with a bright new music video from his dream-punk project Fir Cone Children.
The coronavirus and pandemic has had a massive impact on everyone, including artists, the music scene and club culture in general. In all the uncertainty, musicians continue to write songs and albums during, and sometimes about, their time in quarantine.
Fir Cone Children's recent album Waterslide At 7 A.M. is one of the latter. Still, it's also a bit different, as it focuses on what it feels like for children to grow up between the joys of life and the limitations COVID-19 has brought with it.
In 2015, Donat made it his goal to dedicate each of his Fir Cone Children albums to his two daughters (now aged 6 and 7), releasing one album every year.
In 2020, for this LP number six, the title reflects the feeling of the past months: No matter what, you can still be excited about life, enjoy the huge playground life offers, even though everything feels a little odd these days.
How could a child understand the impact on something that they cannot see, anyways? Fun, yes. Fear, no, unfortunately. Nobody is ready to easily slide down the steepest and wildest waterslide at a time when you usually start to wake up with a spoonful of cereal in your hand.
The dream-punk of Donat's Fir Cone Children has become reflective and ruminative, when kids' pets are dying (the darker DIIV-ish "Gekko-19" which features Whimsical's Krissy Vanderwoude) and the Motorik pop of "Furball Sun"), or grandparents can't be visited due to a deadly virus (the wild, soaring "When This Is Over" with its blastbeats).
Yet, in its bones the project has retains the life-affirming character it has always had.
Take the first year at elementary school, which the catchy "Soaking In" (featuring Krissy Vanderwoude) is about. It's one of the songs that incorporates more classic '90s indie rock elements like Pavement or Belle & Sebastian —- which is new to Fir Cone Children. The self-imposed two minute punk mark is no longer a definitive rule.
Big Takeover is pleased to host the premiere of the delightfully upbeat music video for the equally vibrant "Soaking In." With a shining sun beaming over the natural landscape, Donat and his children find the joy and amusement of playing around in the outside environment after being cooped up for so long in self-isolation.
Bike-riding, tree-climbing, blue sky-staring, running through fields, observing insects, building pine cone designs, and full-on smiles are all part of the video clip's attraction – a bit of fresh air to especially revive those who are stuck in their rooms/residences with limited ability for getting out 'n' about.
About the music video, Donat reveals, "The kids in the video are my own, and it fills my heart with joy when I see them running through these fields, hand in hand, laughing. The sun was standing perfectly and helped create that carefree feeling you get when, for a moment, you forget all the troubles in the world and just roam through the woods collecting fir cones and sticks. We like to call the place we shot this video at Little San Diego as it reminds us of our couple of months stay in California more than a decade ago. It was fabulous, and hopefully not the last time."