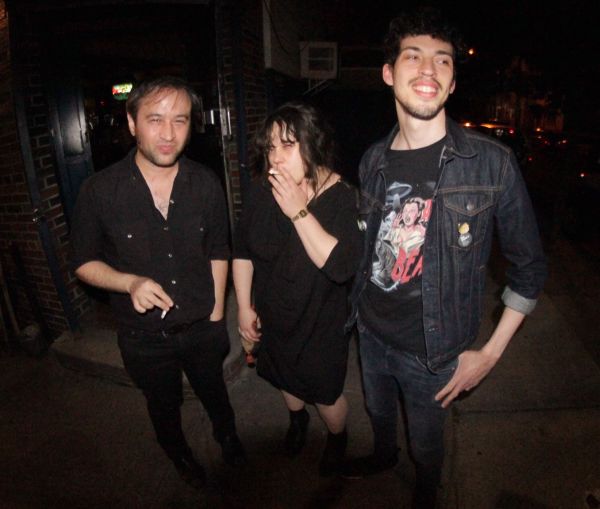 3 March 2021
OPTO S – Photo Credit: Guillermo Zarate
OPTO S is a New York City trio of bassist/vocalist Argelis Liriano (The Boonies, Last Ones, Ghost Beaters), Charles Dodson (Pelvi$$, Ghost Beaters) on synthesizer, electric guitar, and vocals, and drummer Diana K (Hamish Kilgour Band, Giggle the Ozone, Ghost Beaters) that sometimes is joined by guest saxophonist Ben Jaffe.
The group's six-song EP A Natural History of OPTO S was released by cassette-tape label GP Stripes in 2019.
OPTO S recorded two concerts in early 2020 on an H2 Zoom. Then concerts went away and with the band's approval, ESP-Disk' compiled an LP's worth of material from those concert recordings for the group's first full-length release. For listeners jonesing for live shows, this will hit the spot with the raw intensity and no-do-overs aesthetic of the NYC underground.
Human Indictive / Live (ESP5055LP) will come out on vinyl and download/streaming on April 16.
Here's the pre-release digital single "Something Crazy," with video by Ken Kobayashi.
OPTO S Bandcamp