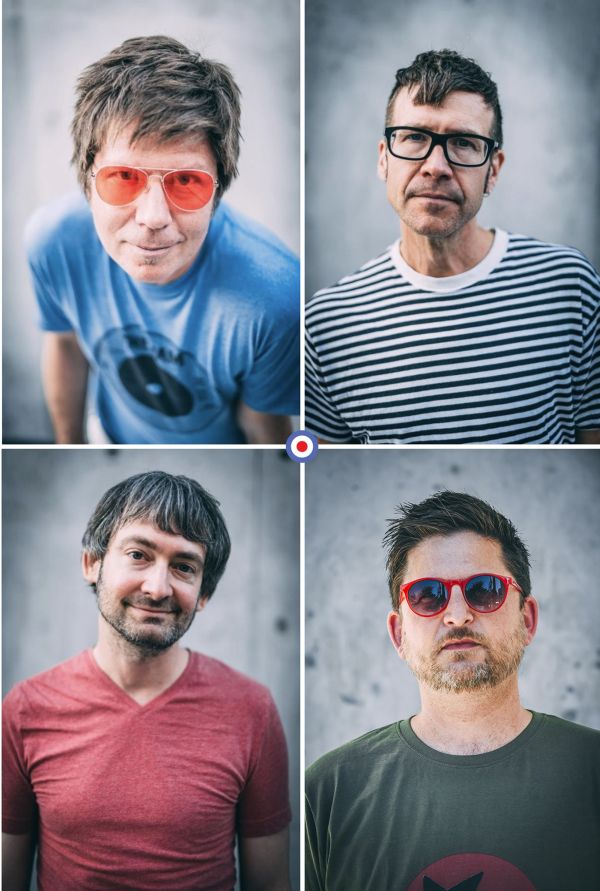 5 July 2021
Star Collector – Photo Credit: Jan Heuninck and Miri Stebivka
Star Collector is a Mod-influenced rock & roll band from Vancouver, BC. They've toured Canada, the US, and Europe, playing The Cavern (Liverpool) and The Borderline (London), appearing on BBC Radio Liverpool, with tour stops in England, Scotland, Germany, and The Netherlands.
They've recorded 5 albums with producers Garth Richardson (Red Hot Chili Peppers, Catherine Wheel, 54-40), Kevin Kane (Grapes of Wrath, Northern Pikes), and Evan Foster (Boss Martians, Dirty Sidewalks, The Sonics).
Star Collector's latest album, Game Day, was produced by vocalist/songwriter/guitarist Vic Wayne, engineered, mixed, and mastered by drummer/vocalist Adrian Buckley, and also features guitarist/vocalist/songwriter Steve Monteith and bassist/vocalist Adam East.
Special guests include Kevin Kane, Evan Foster, Shane Hayes, Derek Macdonald, and Reece Terris. The LP available on Bandcamp and all streaming platforms (ie: Spotify, Apple Music, Amazon). CDs are available through Kool Kat Musik and Jam Records.
Game Day has been getting plays in Canada, US, UK, Australia, Spain, Sweden, The Netherlands, and Japan, and has charted on many indie stations. In fact, our very own Jack Rabid has been championing it since its release, playing numerous songs on his radio show and giving the album a stellar review in The Big Takeover Magazine's current Issue #88.
Game Day has had other great press too, including a 5 Star review in the current issue #116 of Shindig! Magazine, as well as on I Don't Hear A Single, Power Popaholic, Say It With Garage Flowers, Power Pop News, Sweet Sweet Music, Poprock Record, Goldmine Magazine, and The Vancouver Sun, to name a few. Its songs have been featured on many compilation albums and playlists worldwide.
Big Takeover is super-pleased to host the premiere of the music video for tuneful psych-rocker/power popper hybrid "Super Zero Blues."
The sonically vibrant track from Game Day charges forward with crunchy to gliding guitar riffs, loping bass line, sporadic swirls of organ notes, and a crisp drum beat.
The lyrics are broodingly reflective, but are sung in a light, wistful tone (with plenty of glowing harmonies) that leavens their bleak nature.
The video is filmed in cinematic black 'n' white, with band members performing the song along desolate roads and bridges and beside abandoned shacks.
Mirroring the stark lyrics about becoming lost in a destabilizing relationship, a disoriented Vic Wayne is shown wandering blindfolded through a forest that's thick with underbrush and shot through with blinding beams of sunlight.
Songwriter Vic Wayne sheds some light on the song and video, revealing, ""Super Zero Blues" is about the helplessness we feel when someone we love is going down…fast. It's written from the perspective of shared experience; and how, perhaps, only people who've actually been through this traumatic wringer can truly relate to the feeling. It's your loved one looking right through you with "those X-ray eyes", like you don't exist at that moment, and the unenviable hopelessness of soaking that in and not knowing what the fuck to do about it."
"The song does offer some hope towards the end, though, in that, "Maybe we're all born to lose, those Super Zero Blues". Maybe, one day we'll come out the other side to a place of hope… and a bit of color again."
"The video uses tons of edits, layering, and filters, and our guitarist, Steve Monteith (The Monkey, as we call him), who directed and edited it, used his keen visual sense to capture this confusion of being 'lost in the wilderness'."
"Both he and our mighty rhythm section of my brother Adam East on bass, and drummer Adrian Buckley (who engineered, mixed, and mastered the album under my nit-picky, producer's eye… haha) turned in powerful performances."
"The audio track also features an old bandmate of mine and Steve's, Reece Terris, on whacked-out organ. Though our music is often called power pop (which we're perfectly fine with), this song/video is us embracing our inner-Bunnymen and the darker/rock-ier side of whatever our thing is. I daresay, biased though I may be, Steve did a stellar job!"
Facebook
Instagram
Twitter
Bandcamp
Spotify
Apple Music
YouTube
Kool Kat Musik
Jam Records