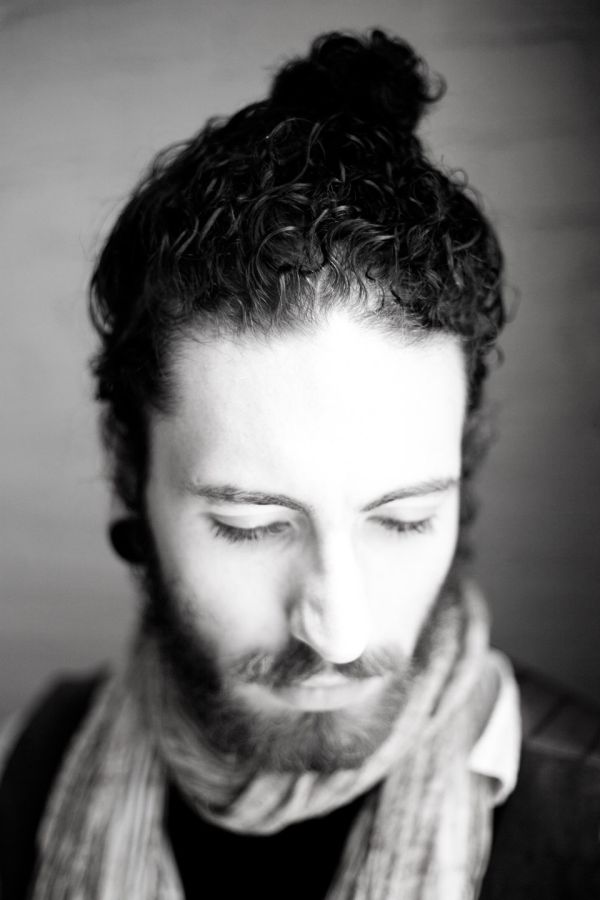 30 July 2019
Luis Mojica – Photo Credit: Devin Elijah
As followers of the avant cellist collective Rasputina, we recently introduced you to the solo music of one of its members – Polly Panic . Today The Big Takeover has the pleasure of presenting the new single from yet another member of the Rasputina family.
Having launched his musical career in NYC's East Village and now based upstate in Woodstock, singer-songwriter Luis Mojica has been around on the scene – both as a solo artist and touring member of Rasputina. 'The Ranger' is the first taste of his new album How A Stranger Is Made, scheduled for released in early October.
A carrier of the piano-based confessional or narrative style of songwriting, his message is both personal and seemingly metaphorical. A convincing delivery, it seems he is speaking right to the listener in the same way Tori Amos, Devendra Banhart, Kate Bush, and Ani DiFranco manage to. His muse has obviously led him into some deeply personal, vulnerable places. Through his music, Mojica radiates creative joy, making this a thoroughly enjoyable listen. He also clearly has an affinity for visual art, making his videos equally as pleasurable to watch.
Photographer Kelly Merchant wrote, filmed, and directed the new video with editing and compositing by Fredo Viola. What wonderful visuals and an intriguing storyline for this single, a potent glimpse of Mojica's new long-play, a beautiful tapestry of compositions that quite intimately express Luis' healing journey through shamanism, sexuality, trauma, and ecstatic joy. This is perhaps complemented by Mojica's 'day job', for which he is renowned for his holistic healing work.
"I never felt like I fit in with men. When I wrote 'The Ranger', I thought I had lost the one guy who really got me. I experienced such abandonment, betrayal, and loneliness. The gift of that experience was to see how on the edge of my own security I had been all my life and that I used these friends and people to make me feel seen and valid," says Luis Mojica.
"With his absence, I had to become that source of security and validation for myself. So I had to become the re-arranger of my own story of the Ranger. Like a long hallway of broken, beveled mirrors. Each perception of myself and the world needing to be questioned and [to] fall apart so that I could get in touch with me again. Now, three years after writing it, I fit perfectly In the shape of my own body and mind – more than ever before."
How A Stranger Is Made is Mojica's second studio album following Wholesome, which was released in August 2016 after two years of touring with Rasputina. And on this particular album, he's gone all-out with production from Mercury Prize-winning producers David Baron (Bat For Lashes, Peter Murphy, Lenny Kravitz, The Lumineers) and Simone Felice (The Lumineers, Bat For Lashes, Dan Mangan) and mixing by three-time Grammy award-winning producer Justin Guip (Levon Helm).
His songs blend his 3+ octave vocal range to create choir-like textures, as well as utilizing unusual character voices and harmonies that explore androgyny, spirituality, and unorthodox male identity.
As of August 1, 'The Ranger' is available across all digital platforms. It is also available via Bandcamp. It can be immediately downloaded when ordering the full album, which is slated to release on October 4. It can also be ordered on CD HERE
Also check out the videos for 'Invoked' and 'Insane' – two other tracks to be featured on Mojica's album
Luis Mojica
Website
Facebook
Bandcamp
Instagram
YouTube
iTunes
Spotify