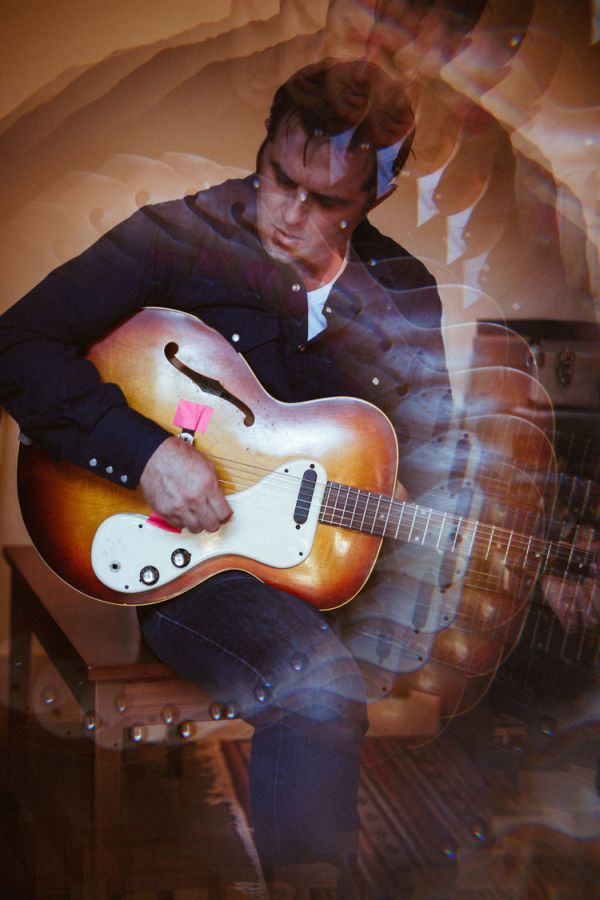 6 August 2019
Beau Jennings & The TIgers – Photo Credit: Ryan Magnani
Although Beau Jennings has released five full-length albums over the years, whether as a solo artist or with the Americana rock act Cheyenne, he says that The Thunderbird, his upcoming full-length debut recorded with his new band The Tigers, "feels like the first chapter of a new career."
In many ways, The Thunderbird is indeed a new beginning for Jennings. He'd previously spent nearly a decade creating The Verdigris, an ambitious music and documentary film project inspired by the life of Cherokee cowboy, actor, and political humorist Will Rogers. He finished the project, which was released in 2015, with help from filmmaker Bradley Beesley ("Okie Noodling," "The Fearless Freaks," "Sweethearts of the Prison Rodeo").
Jennings widened his view for his next project with the intent of capturing his joy of playing with his Tigers bandmates and putting to record a classic summertime rock 'n' roll album. Indeed, The Thunderbird is a collection of songs and stories that capture everyday human emotion and experiences in powerful ways.
The Big Takeover is excited to host the premiere of the video for "The Thunderbird". It was directed by Jennings' friend Jarod Evans (who also co-produced and engineered The Verdigris album) and shot by Blake Studdard (owner of Atria Creative).
Amid the winding, gritty guitar lines and restless, rhythmic pace, Jennings sings in a subdued, Roy Orbison-like tone. In the video, Jennings searches through stubbly fields, sparse evergreens, dry timber, and wintery white skies.
Jennings finds himself in a wooden house out in the middle of nowhere and climbs the spiral staircase and wanders through the hallways. Nothing is found, so he continues his journey outside in the crisp air and he turns to stare at the approach of…
The title track was the last song written for the album. "We all agreed we needed one more song. It's like, you know how you hear artists say, 'We need another single,'" he says, then laughs.
"But it happened just like that. I guess the song is about the search for anything, everything, or even sometimes nothing. It came suddenly, but we captured it. Songwriting is like life in that way, I think. The best moments happen when you're lucky enough to be paying attention."
The Thunderbird will be released September 6th by OKC label Clerestory AV digitally and on limited-edition 180 gram vinyl. Find out more and pre-order the album at Clerestory AV
Website
Facebook
Twitter
Instagram
Bandcamp