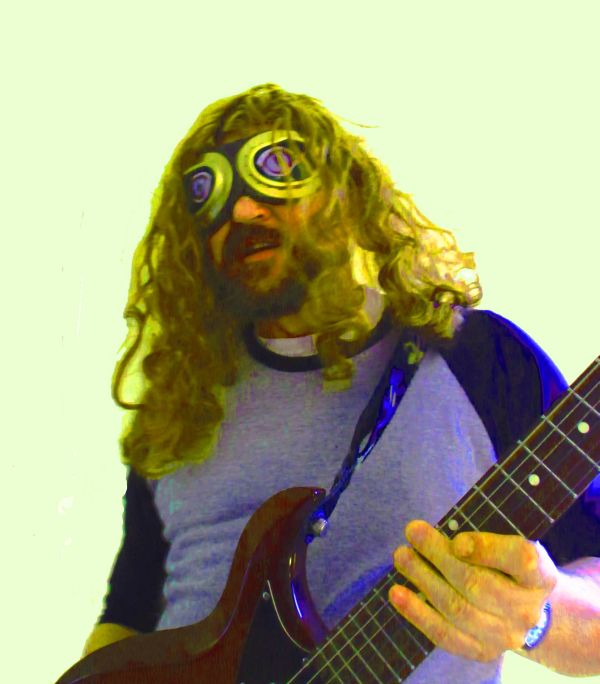 28 June 2021
LMNOP – Photo Credit: LMNOP
One-man band LMNOP is returning this summer with a new album of homemade, left-of-center indie pop songs. The album, titled whatNOP dONW7, arrives on July 16th.
Active since the early 1980s, LMNOP is the musical brainchild of Stephen Fievet, the originator of the comic strip Babysue and a longtime creator of lo-fi, eccentric pop music.
Fievet is a Renaissance Man of the pop culture underground, infamous for his ongoing string of self-published magazines, his home recordings, and his early embrace of the internet (where his comics and one-of-a-kind ramblings found an audience that stretched far beyond his native Southeast during the early 1990s and beyond).
With whatNOP dONW7 — an album that was composed, performed, produced, mixed, and engineered by the songwriter himself, with mastering from Jason NeSmith at Chase Park Transduction in Athens, Georgia — he shines a light on the broader range of his artistic abilities.
Using a relatively inexpensive guitar amp he bought at a yard sale, Fievet gets a lot of mileage out of it on his forthcoming album, along with the mix of analog instruments, modern gear, and digital technology.
Big Takeover is pleased to host the premiere of the LP's joyously romping opening track, "Things."
It's a kicky and electrified punch of garage rock/power pop that bristles with gritty guitars and bashed drums, but also bursts out with vibrant pop hooks. An enthusiastic Fievet exclaims his lyrics amid the zippy sonic churn.
The performance music video matches Fievet's DIY style as he records himself in close-up, playing the song with abandon, utilizing various grungy to vivid visual effects that skew his image or change the color scheme.
Fievet comments, "The song and video were created out of pure inspiration from all the beautiful lovely and cheerful merriment that is sprinkled around all over the place on each and every one of us each and every day of our precious irreplaceable lives. No stock footage was used."