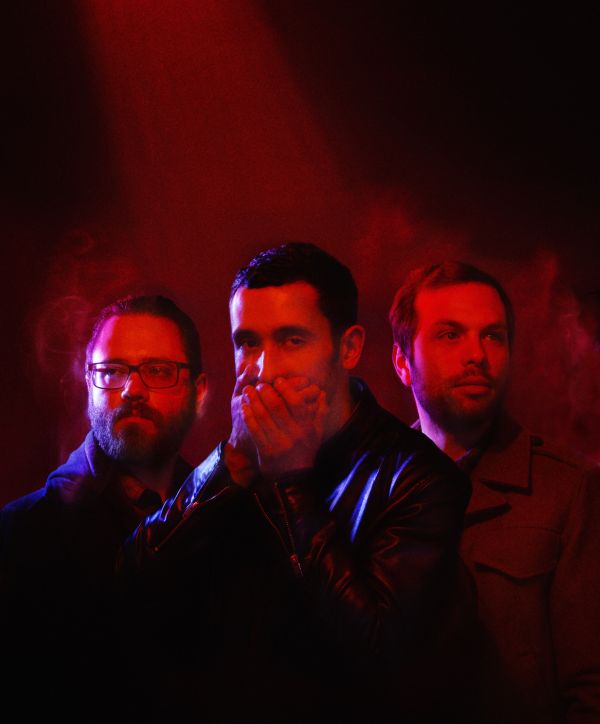 3 June 2021
Children Having Children – Photo Credit: Andrew Hallinan
NYC-based Children Having Children is emerging from the pandemic with the new single "Too Little Too Late," which is officially available on all major platforms on June 4 and is accompanied by a music video.
"The irony of the title and the timing isn't lost on us," says frontman Steven Kaiser with a grin. "We actually finished shooting the video a week before New York was locked down for the pandemic, which turned out to be a strangely fitting send-off to life as we knew it before we scattered off to our respective bunkers."
Working once again with engineer Bob Mallory (Kings Of Leon, Bruno Mars), the track finds Children Having Children exploring a new instrumental palette reminiscent at times of Bjork and Tori Amos. The pounding drums and confessional vocals of the chorus hint at the overlap between a crumbling relationship and the looming climate crisis.
Big Takeover is pleased to host the premiere of the engaging music video.
As with their previous video for 2018's "Checkerboard Red", the band chose to collaborate once again with the production team Forte to create "Too Little Too Late." Director Michael Marabella delivers a visual play on the themes of psychological projection and unhinged memories, starring performance artist Holly Sass as a lone dancer.
In the meditative dance-based video, footage of Sass on a beach is projected onto curtains in a darkened room.There are alternating shots of Kaiser and Sass moving between the curtains. At various points there are intercut projections (of the beach, Sass, and the singer's own face) that are displayed on Kaiser's face.
Kaiser adds, "Although I can rarely say, 'My song is about this one thing', it became pretty clear during brainstorming sessions for the video that the climate emergency had been present in my thoughts when I put down these lyrics. I love how Holly and the Forte team were able to convey that visually and emotionally without beating the viewer over the head."
All streaming proceeds and digital sales for the track will be donated to Extinction Rebellion.
Website
Bandcamp
Instagram
Spotify
YouTube