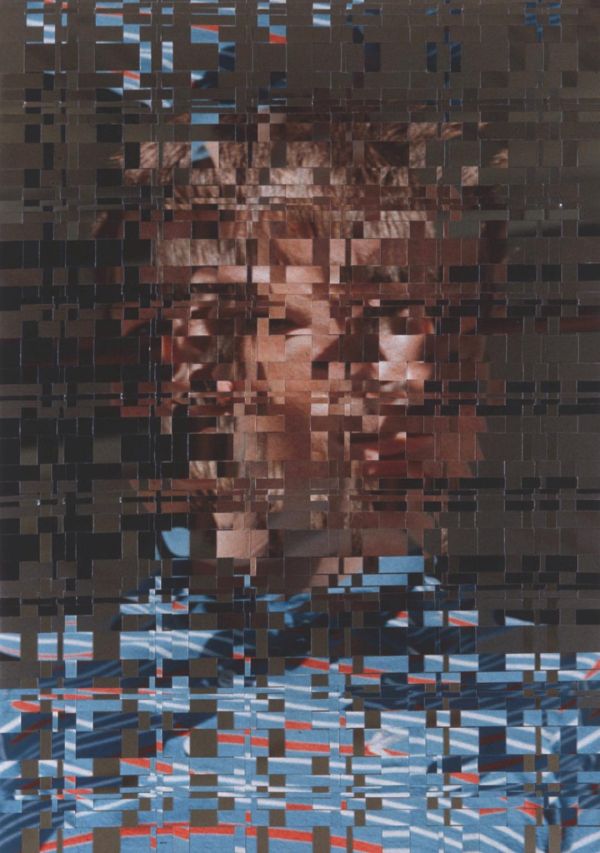 24 June 2020
Album Cover image "Luke" by Larry Schulte
Featuring Josiah Wolf (Why?), Devin Hoff (Julia Holter), Yasi Perera (Breezy Days Band), and John Dieterich (Deerhoof), Caustics is an unlikely band on paper. Self-described as a group created for exploring "a spontaneously and collectively invented ritual music," the resultant sound calls to mind something unearthed in a distant archaeological find.
Debut album Touch, with each track titled "Touch", but also having its own number, will be revealed in its entirety on July 24th via Deathbomb Arc and Moone Records, with 50% of proceeds being donated to the Emergency Release Fund.
There are no anthemic melodies or hooks here. Caustics create a claustrophobic miasma of disjointed electronics, pounded rhythms, and trance-inducing swirls, honed razor-sharp in its focus. There is no pretense to preconceived ideas of musical sophistication or aspirations to virtuosity. This, rather, is a band of fellow travelers experimentally rubbing stones instead of sticks together in order to generate a new kind of heat.
Big Takeover is excited to host the premiere of the eye-catching video for the disorienting (in a chillingly good way!) "Touch 9" from the album. This is the first of three videos that the band collaborated on with Sandy Ewen.
A prolific and exploratory improvising guitarist in her own right, Ewen bends and mutates architectural software to brilliantly eye-opening and mind-expanding ends, perfectly highlighting the mood of alien desolation in the music.
Feast your eyes on an ever-morphing, unfolding, twisting, and (de)materializing graphics tableau that compliments the ever-shifting, discordant, and destabilizing composition that is "Touch 9."
Deathbomb Arc
Instagram
Facebook
Twitter
Moone Records
Instagram
Facebook
Twitter