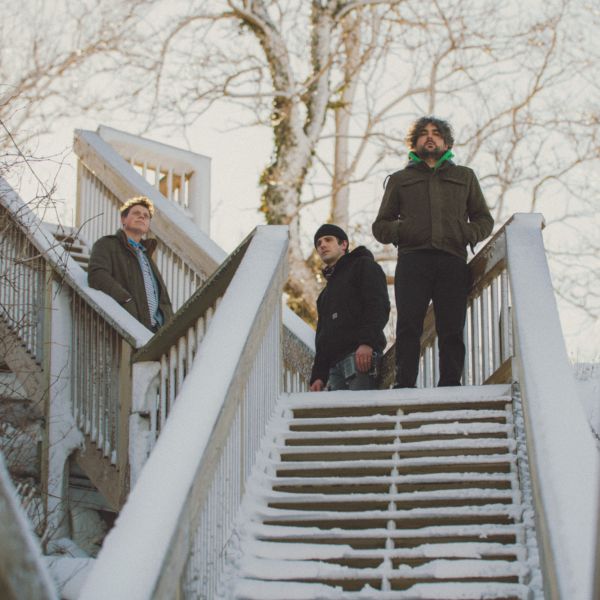 15 March 2021
Gamblers – Photo Credit: James Morano
Hailing from the southern shores of the Long Island town of Massapequa, Gamblers have always been aware of the ever-looming influence of New York City, but they may as well be coming from another world.
The band's debut album Small World was released in September of last year via Symphonic and showcases the unique perspective one develops when viewing things as both an insider and an outsider.
After cutting his teeth touring with DIY alt-rock bands in high school, bandleader/producer Michael McManus spent practically every waking minute that he wasn't in class holed up in his Hunter College dorm room crafting the unique hip hop production style that paved the way for collaborations with Meek Mill and Heems, as well as musical contributions to Anthony Bourdain's Parts Unknown and Viceland's Gaycation.
With Gamblers, McManus marries the beat-making sensibility of hip hop to the songcraft and jamming-in-a-room spirit of an indie rock band.
Even in its brightest moments, with sunny hooks that evoke The Beach Boys, Small World is replete with references to addiction, mental illness, corruption, and violence, with cutting insights always lurking in the shadows between McManus' seemingly innocuous wordplay.
With one ear to the pulse of Long Island's trash-strewn cultural landscape and the other focused on the human condition itself, McManus tucks his layers of meaning into lyrics that on first glance appear rather straightforward.
Big Takeover is pleased to host the premiere of the engaging video for vocally copacetic and harmonic album track "Tug of War."
The song also features angular and mellifluous guitar interplay that breaks out into a psychedelic swirl near the end. The video clip shows the band members casually performing the song surrounded by clip-art and other symbolic designs.
McManus reveals, "Sometimes with songs we take a really simplistic approach with the lyrics and go for more of a chant than a lyric."Tug of War" is an example of this, where it's only two repeating lines throughout the entire song. The concept of this particular chant comes from the basic principle of following your true path in life despite all the obstacles and naysayers that may stand in your way. That's sort of the mentality we had to have in seeing this album to fruition, through the various odd jobs we had to keep to finance it and all of the ups and downs with lineup changes we went through."
"For the video, we shot laid-back performance footage from our studio and mixed in some stop-motion animation from various old magazine sources, utilizing images that symbolize the differing themes that come into play through the album – love, death, sorrow, ecstasy, regret, etc…"
Website
Facebook
Twitter
Instagram
Bandcamp
Spotify