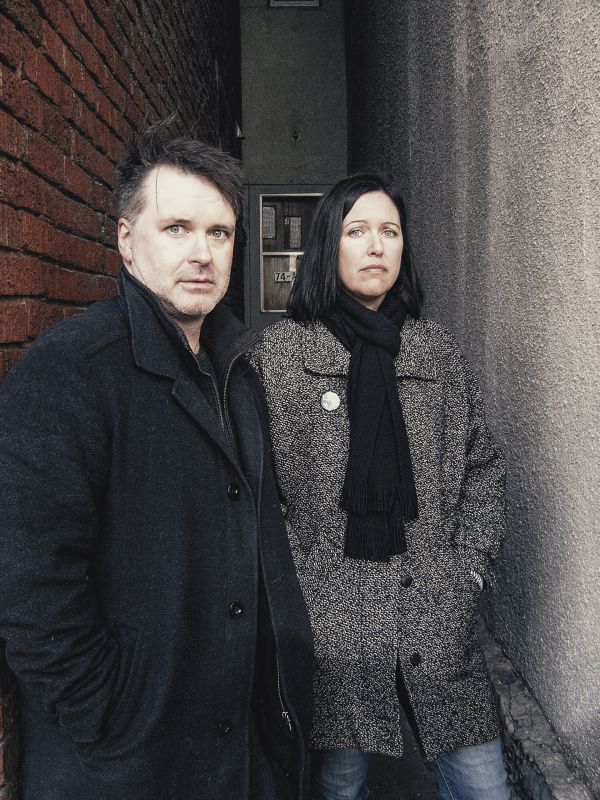 26 August 2021
Paragon Cause – Photo Credit: James Park Photography
Canadian indie/alt-pop/rock outfit Paragon Cause's latest single, "Two To Play", initially faced the chopping block.
After guitarist/songwriter Jay Bonaparte sat down with partner Michelle Opthof and producer/collaborator Sune Rose Wagner (The Raveonettes) to add some meat to its musical bones, it transformed into a topical song with an incessantly groovy melodic hook and rhythmic intensity, making it one of the best compositions on the band's newly released album, Autopilot.
The lyrics tackle the issue of people pleasing and catering to other people's needs, desires and tastes. "It was about confidence and relying on my own talents and opinions and feelings – putting myself first," says Opthof, adding that this attitude of having faith in one's own abilities and being brave applies to Paragon Cause's approach to their music and careers in recent years.
"The emotion of the music was critical," adds Bonaparte. "We wanted the intro to be very simple and classic sounding, purposely a bit raw. Then, as the subject of the song comes to an epiphany, the music widens and opens up. We are proud we were able to capture that."
Big Takeover is pleased to host the premiere of the super-cool, video game-graphics music video for the catchy, sleek, and propulsive dark synthwave track.
The eye-catching video's narrative fits right in with the vibe/lyrics of the song, which runs at a Motorik pace. The viewer is immersed in the throwback arcade game experience, signing on as a player who is likewise on the run, battling a ghost-like demon who pops up at inopportune times.
About the music video, Bonaparte divulges, "At times, the song felt like a game a person can play with themselves. So we asked ourselves, "Who plays the game?" That brought us to the idea of creating a video game, but in a modern retro-futuristic 8bit Halifax, Canada."
" Again, the idea of time came into play. We connected with an animator, Luigi Salas, and pitched our story. A woman lost in a crowd of brainwashed followers. The demon preacher is actually the 'ghost' on the cover of the Autopilot album."
"The woman attempts to escape the demon preacher who never catches her but, regardless, she cannot escape her demons and is part of the game."
"We also wanted to write a bit of a love letter to the late '90s/early 2000s Halifax music ccene. We worked hard to put a lot of 'Easter Eggs' in there. Halifax inspired us to be musicians and the nod is a bit of a thank you."
"Two To Play" comes from Paragon Cause's latest album Autopilot, out everywhere now via Neko Records.
Website
Facebook
Twitter
Instagram
Spotify
iTunes
Bandcamp