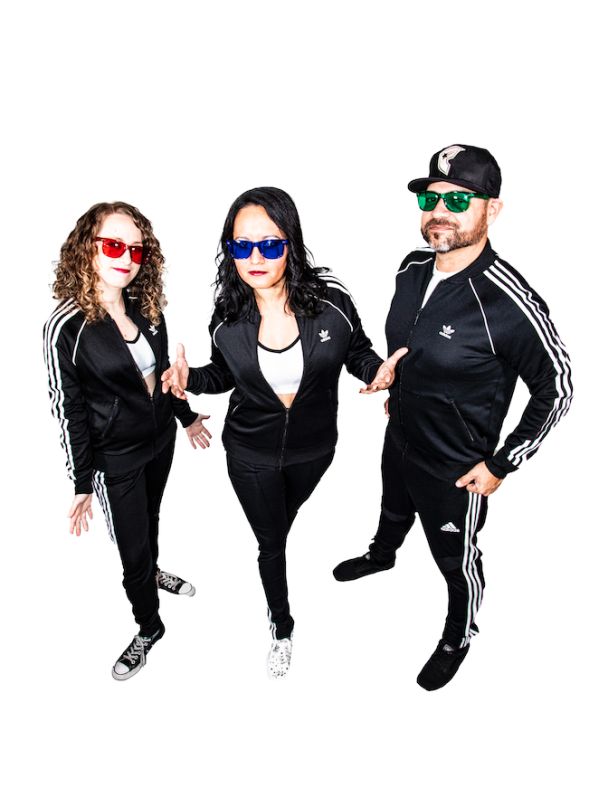 14 June 2021
Miles To Nowhere – Photo Credit – Gaby Kaos
Miles to Nowhere is a catchy three-piece hailing from Tempe, Arizona who are inspired by elements from various genres, including rock, punk, and pop. They filter these different styles through their raw, yet melodic sound.
The band is made up of lead vocalist/guitarist Kristen Taylor (owner of Underdog Studios, professional recording and live touring sound engineer), vocalist/bassist Katie Grenert (music teacher at School of Rock), and drummer Richard Duran (seasoned musician).
Combined, they have decades of experience in the music industry and have traveled all over western United States. Driven creatively by personal experiences, their live set is fun-filled with high energy from start to finish, which makes it impossible not to dance along.
The trio's upcoming full-length release, The Racecar Phenomenon, will arrive later this year. The LP is a true representation of who they are as musicians and individuals. Produced by Taylor and Grenert at Underdog Studios, the album surges with upbeat vibes and dark, insightful lyrics.
Miles To Nowhere is officially releasing the album's first single "i.L.Y" on June 15th in advance of their set opening up for Authority Zero at Phoenix's Marquee Theatre on June 18th.
Big Takeover is pleased to host the premiere of the engaging live performance video for "i.L.Y" today.
It's a dynamic skate punk number that's propelled by choppy, bashed-out drum strikes and ticking drumsticks. Lunging bass lines and see-sawing rock guitar riffs are accompanied by the twin harmonies of Taylor and Grenert as they tunefully shout the songs lyrics.
Taylor reveals, "I love this song because in typical Miles To Nowhere fashion it takes you to some interesting places. I actually wrote the song a few years ago when we opened for the Misfits and I wanted to have one more quick punk track in the set. At the same time in my personal life my relationship was going through some pretty drastic ups and downs."
"So, lyrically this song dives in to the dark side of love, its frustrations, and complete unknowns, while the instruments maintain the blissful tone and upside of love musically, that everyone is searching for. It's a really fun song to play!"
"The live video was shot in our basement rehearsal room. We really tried to showcase our personalities, and the quirky melodies and high energy of the track. Ray Squared (the videographer/full video production) was just brilliant with the camera angles, and we all played our very best. I can't help but smile when watching it back!"
Audio for the video was recorded by Carter Drive Sessions and was mixed at Underdog Studios by Kristen Taylor, with Lighting support from L.I.T. Lighting.
Pre-save the new single "i.L.Y" HERE
Website
Facebook
Instagram
Twitter