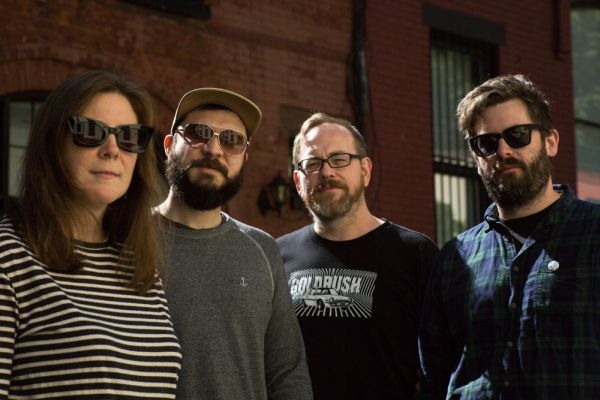 18 November 2016
Landing; Photo Credit: JP Chirdon
New Haven, Connecticut-based, long-standing space-rock/dream-pop band Landing is taking off to heady heights with its new album, Complekt, which we exclusively premiere here before its release on November 25th via These Are Not Records.
Complekt is the band's 10th LP and its second outing on These Are Not Records, following 2012's Wave Lair EP.
Adrienne Snow (vocals), Aaron Snow (guitar, synth, vocals), Daron Gardner (bass), and John Miller (drums, guitar, synth) are focused on pushing the boundaries of their sound and the new album is the culmination of this effort. It feels like the group's natural magnum opus which captures a number ideas that Landing had flirted with previously.
Snow reveals, "Complekt is my favorite Landing album. While I'm proud of everything we've done, I'm especially excited about the mix of abstract sound explorations and more solid songwriting that went into making this collection. I think anyone familiar with older Landing records, such as Brocade and Sphere, will find familiar elements, but the recordings are far better (thanks to the addition of studio wiz John Miller) and the songs are more interesting and subtle."
Complekt serves both as a welcome return for old fans of Landing as well as a fitting entry point for new followers of the band.