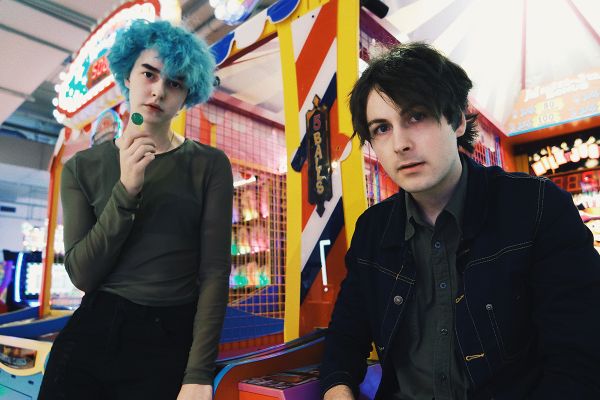 25 June 2018
Lost Worlds – Photo courtesy of Lost Worlds
Lost Worlds are an Australian indie alternative rock band from Queensland who formed in 2016. Their sound is a musical hybrid of early 2000s garage rock, punk spirit, and video game-inspired electronica. Their debut album Fire Fire is out now and The Big Takeover is excited to host its US premiere.
Lost Worlds consists of frontman Lee McRae (lead vocals, guitar) bass guitarist Baby Blue, and current session drummer Kyle Shipton. Fire Fire was recorded, produced, and mixed in Lee's bedroom, with the drums recorded at Heliport Studios.
The LP is loud, vibrant, and driven by passionate vocal exclamations, fuzzed-up guitars, sci-fi synths, and booming drums. The mood of the album is shaped by a non-conformist energy, a child-like enthusiasm, and a dissatisfaction with the way the world is.
The band's live performances are raw and unrestricted rock 'n' roll energy, taking influences from The Beatles and Smashing Pumpkins. Lee, the group's primary songwriter, takes chances that have set them apart from other garage rock bands. Lee's unconventional writing style occasionally features an impromptu rant, functioning as the parallel expression of his spur-of-the-moment guitar solos.
Lost Worlds aren't swayed by seasonal sound trends, their songs are real and relatable to the every day delinquent.
Lee explains, "Making Fire Fire was like throwing it all on black. The gamble that doesn't make sense at all. I wouldn't feel right if we didn't do it and I'd always regret it. This could be the only album that we get to make, so we didn't hold anything back."
Check out the band's new video for "What You Say":
Tumblr
Facebook
Twitter
Instagram