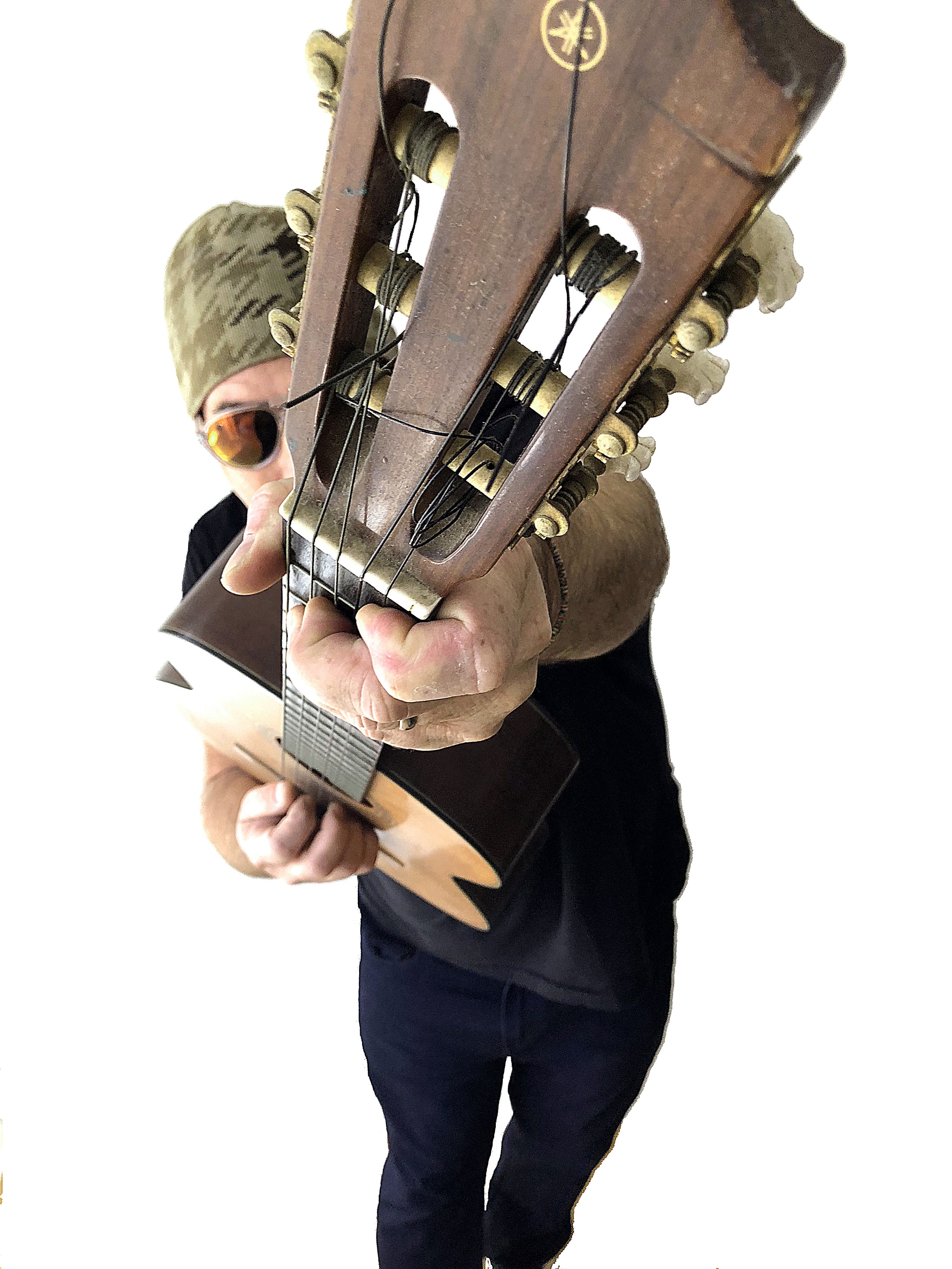 5 October 2023
On October 6th, American abstract artist and Hawk bandleader David Hawkins will release the stunning third album of his orchestral art-rock supergroup Be, Here, a lush and intricate song cycle inspired by The Beach Boys' classic Pet Sounds and dedicated to Brian Wilson, though one can also hear traces of mystical Beatles psychedelia and The Velvet Underground's tangled hum among its influences. (A companion album, There, featuring Hawkins' recordings in Morocco with The Master Musicians of Jajouka led by Bachir Attar, the legendary Moroccan Sufi Trance band known for their collaborations with Brian Jones, The Rolling Stones and Ornette Coleman and 2023 recipients of the Kennedy Center Gold Medal of the Arts Award, is due out next year.)
Alongside Hawkins, Here features rock luminaries Morgan Fisher (Mott The Hoople, Queen), Brian Wilson's musical director Paul Von Mertens, legendary drummer Pete Thomas (Elvis Costello, Elliot Smith), guest vocals by Gary Louris of The Jayhawks among others, and was mastered and co-mixed by Mike Hagler (Wilco, My Morning Jacket).
Hawkins began writing and recording the album in the fraught early days of the pandemic. Over the weeks and months, as he added layer after layer and started incorporating the other musicians' parts, it evolved into a rich musical tapestry. There's a lush dream-like quality and otherworldly beauty to the album, with moments of touching vulnerability and of the raw emotions felt in those first weeks of COVID. Here is densely constructed, orchestrally stacked and warrants repeated listens with your best set of headphones where you'll discover something new every time. Today Big Takeover is excited to host the album's premiere."
Exclusive quote to Big Takeover from Be frontman David Hawkins on Here:
"This album kind of saved me. At least it felt that way at the time. I started writing it right when the pandemic hit, during lockdown, immersing myself in recording as a release and to keep my mind off the images I had seen in the news.
The Beach Boys' Pet Sounds album has always been a place of refuge for me – a way to escape the world when I need a respite. Something about the yearning and vulnerability in those songs is like a balm to my soul. So when Covid hit, I retreated into it again. I was so moved listening to it that I decided to make an album – an altar of sorts – to honor Brian and how much his songwriting has meant to me. (I realize that even mentioning Brian's music sets it up to pale in comparison – no one else can make music like that – but it was an act of devotion, so it felt right.)
I dove in deep, crafting the songs and arrangements for days on end, engrossed in the process. It was the first time I had ever written songs that were consciously influenced by someone else, so I was relieved when they took shape that they were very much my songs, but with a musical vocabulary and arrangement style reminiscent of Brian's.
We immersed ourselves in it and had an absolute blast. It really helped us get through those dark days – it was so therapeutic and uplifting and just what we needed at the time. It was a real testament to the power of music.
As the project progressed, other influences came into the mix – as they do – The Velvet Underground, Nick Drake and The Beatles' Indian-influenced stuff among them – and I just let things evolve naturally from there. (Spoiler alert: It isn't that much like Pet Sounds, but I think it's a singular and beautiful work in its own right.)
Some of the themes that came up are the yearning for connection (with others and with the spirit), celebrating the light in a lovers' eyes, hope (and even humor) in the face of fear, and professions of love in a time of uncertainty. When the album started to come together, it was striking to me how hopeful and full of love it was – it was like we were conjuring figures of light in the dark.
And it was interesting that by putting on a mask like that and asking "what would Brian do" on the songs, it paradoxically kind of pushed me to be more vulnerable and more personal than I would have been otherwise. A Brian mask made me reveal more of myself. I like to think he would dig that."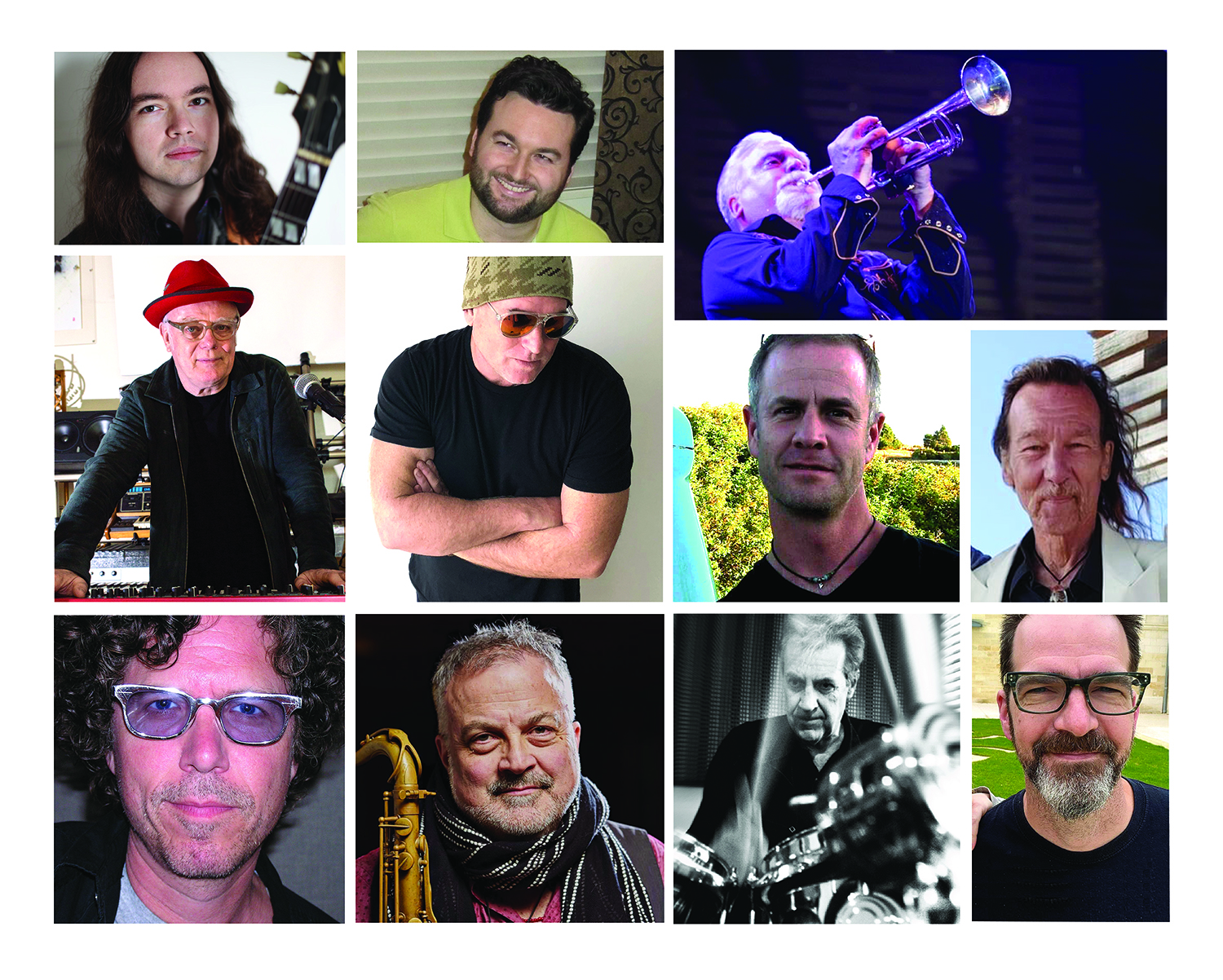 Social media & album purchase links:
Bandcamp
Facebook
Instagram
Twitter