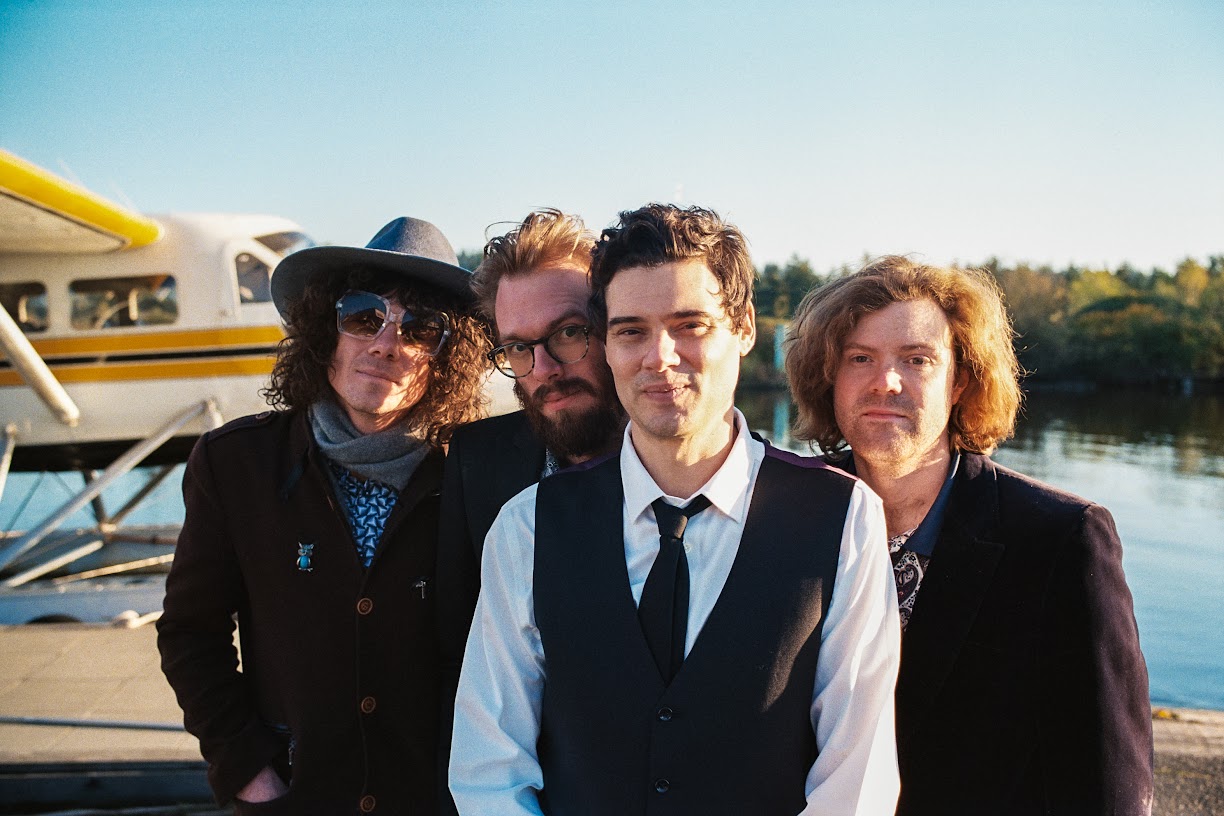 2 March 2023
It's not entirely accurate to say Patty & The Oh's are from Seattle, Alabama, Nashville, rural Oregon, Boston, or Maine. Just like their music doesn't fit neatly into one genre, they don't fit neatly into any one place. Patrick grew up in Alabama making punk, grunge, and rap metal music with his classmates not far from where The Louvin Brothers played their brand of country gospel music decades prior, in the 1950s. His father's work as a Methodist minister took him everywhere in the state—from the home of songwriting greats like Hank Williams Sr. and Lionel Richie to the Tennessee River Valley banks of W.C. Handy, where the Delmore Brothers sang their Brown's Ferry Blues. Most of Patty & The Oh's songs are about social justice issues that often directly contradict popular notions of Southern ethos and politics.
The debut album Out of Everything recorded at Bear Creek Studios (Brandi Carlile, The Strokes, Regina Spektor), produced by Taylor Carroll, and performed with Patrick Weatherly, Dune Butler, William Mapp, Charles Wicklander, and Patrick's wife, Ashley Weatherly, testifies to music's power to create a sense of belonging while traveling eras and regionalities of sound.
Frontman Patrick Weatherly learned of the legendary Seattle studio, Bear Creek Studio, from his father-in-law's stories about seeing James Brown's tour bus out front when he came home from work. Patrick's wife and Patty & The Oh's background singer, Ashley, grew up on the same property less than a mile down the street from the studio. Patrick reached out to Bear Creek Studio to record Out of Everything after his wife experienced the traumatic loss of her mother last year. Following her mother's death, the family sold the property without Ashley having the chance to return to her childhood home to grieve her loss. Patrick says, "I wanted to record at Bear Creek not just because of the quality of music that's come out of there, but also to reclaim Ashley's corner of the Northshore of Seattle. I wanted to make this album in the same woods she grew up in, even if her family's land is gone." The recording at Bear Creek became a way to turn that space back into hers and create a new future.
Despite the tragic events that surrounded recording at Bear Creek Studio, the album is anything but bleak. It's full of spirited highs that blend a cross-regionality of sound into a South meets Northwest, Johnny Cash meets Seattle-infused indie pop rock. With Out of Everything, Patty & the Oh's creates a sense of home and belonging for Ashley and the listeners themselves.
website
instagram
spotify
bandcamp