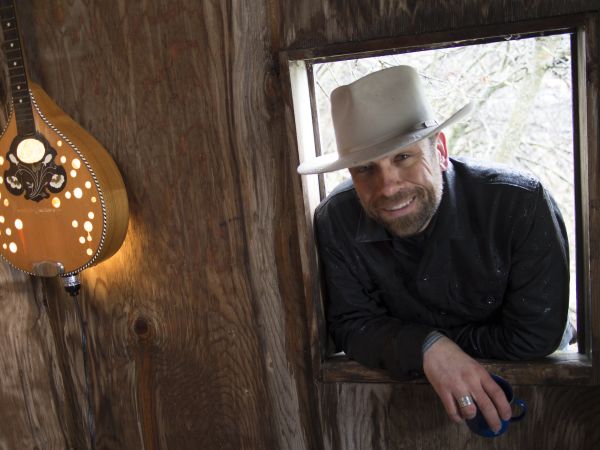 12 October 2017
Matt Patershuk; Photo Credit: Rose Patershuk
Matt Patershuk sounds like a man who works with his hands. On his new album, Same As I Ever Have Been, the North Albertan songwriter brings his gritty vocals to hard-hitting songs born from the rough wilderness of the Canadian North. He's aided by album producer Steve Dawson, a Canadian ex-pat in Nashville, who nestles Patershuk's songs into a larger ensemble of roots musicians. He adds crying pedal steel, growling saxophone, plaintive mandolin , and droning fiddle to the mix, and throughout Patershuk's vocals are matched by Americana singer Ana Egge in harmony.
It's a potent blend of influences, but Patershuk's rural narratives are the key here. On the opening track, "Sometimes You've Got to Do Bad Things to Do Good," he recounts the harrowing narrative of having to put a deer out of its misery after hitting it with his car, but he also speaks to the kind of hard love you only share with your loved ones in order to help them survive better in this world. On "Blank Pages and Lost Wages," Patershuk laments the artist's greatest fear: no money and no inspiration.
With "Hot Knuckle Blues," Patershuk lays down more of his working-class perspective, with lines like "When a man is made for working, what's he supposed to do when he's through?" But it's not all gruff songs for the working man; on "Memory and the First Law of Thermodynamics," Patershuk uses principles of modern physics to explain love and loss with a kind of bittersweet irony.
Matt Patershuk writes country music for the thinking man, blues for the hopeful one, and soul for those who haven't lost theirs yet. Check out his new album, premiering here on The Big Takeover.