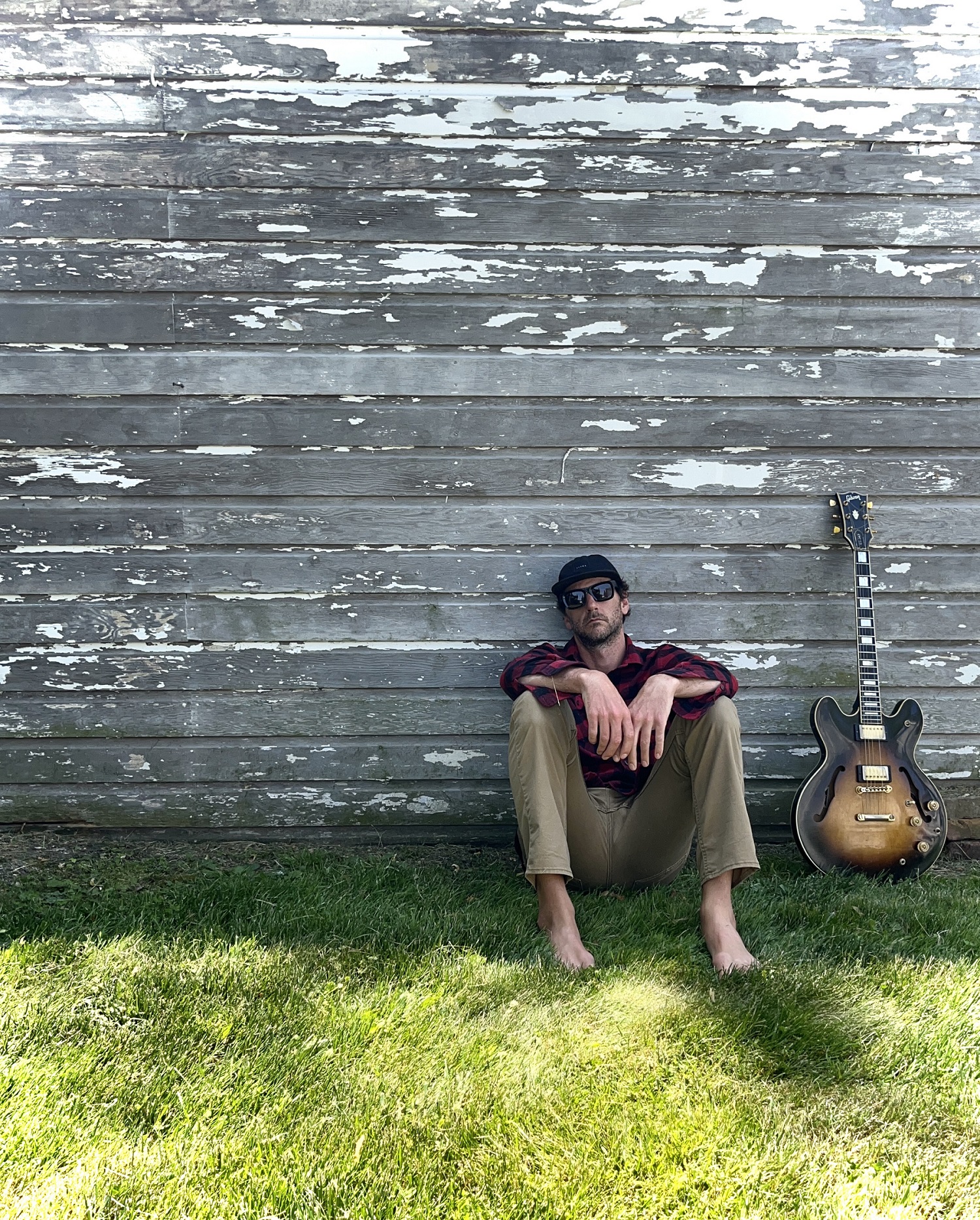 26 June 2023
Lonely Machines is back with Transducer, seven dark, vibey tracks ready for the business end of your summer parties. The album is the brainchild of composer, guitarist and lyricist Matthew Filler (Monocle, Mahogany, The Crystallines, Friendly Bears), and features the always stylish drum work of Robert Vaccarelli (Daughter Vision, Skeleton Key, Miss TK and the Revenge), whose empathetic rhythms have long complimented Filler's compositions in various collaborations.
Transducer is highly listenable and startlingly well-paced. If you listen to nothing else, try the trilogy of "-ing" songs at the album's core: in "Coursing" you'll disappear driving an old Trans-Am through your hometown at midnight; "Loathing" is that nervous groove that has you second guessing, eyes darting the room, think Fear of Music in the glare of a very serious moonlight; but rest easy, because "Drenching" is the understated, patiently developed party track that promises to turn your sweaty sheet-twisting "dreams of wasted youth" into a danceable positive and will have you asking "when the f%$k can I see this band live?" But back to "Loathing," where the musicality of Lonely Machines shines through, as behind Filler's frenetic guitar, delayed and overlayed vocals, one could almost miss the slick saxophone interludes, cooler than a yellow cab going over the 59th Street Bridge late at night.
Present or imagined, an introspective and oftentimes deeply emotional narrative arc is conjured when listening to Lonely Machines. On Transducer, the ascending crescendo of "Medicine" seems to make promises impossible to keep, expressed by Filler with real exasperation. The simplest lyrics cut deep and speak volumes such as the tug-of-war inherent in "she says I'm falling apart, I said I'm following my heart." Transducercontinues to dance on the razor's edge between self-care/self-destruction. But it's in the album's closer, Rupture, where Filler brings us to the darkest place reminding us that "it's easier to medicate on a Friday night … thinking that you have control while you entertain your heart's delight." The discerning ear will seek out these gems throughout Transducer, finding deep meaning just below the surface of the edgy guitar, driving hi-hat, and dark saxophone.
For connoisseurs seeking that 360-degree experience, Lonely Machines has arrived at full maturity, and Transducer definitely recognizes how valuable time truly is.
Transducer will be available June 27 on all streaming platforms.
Robert Vaccarelli – drums
Matthew Ernest Filler – all other sounds
Produced by Matthew Ernest Filler
Engineered and Mixed by Adam Vaccarelli and Matthew Ernest Filler
Mastered by Joe Lambert