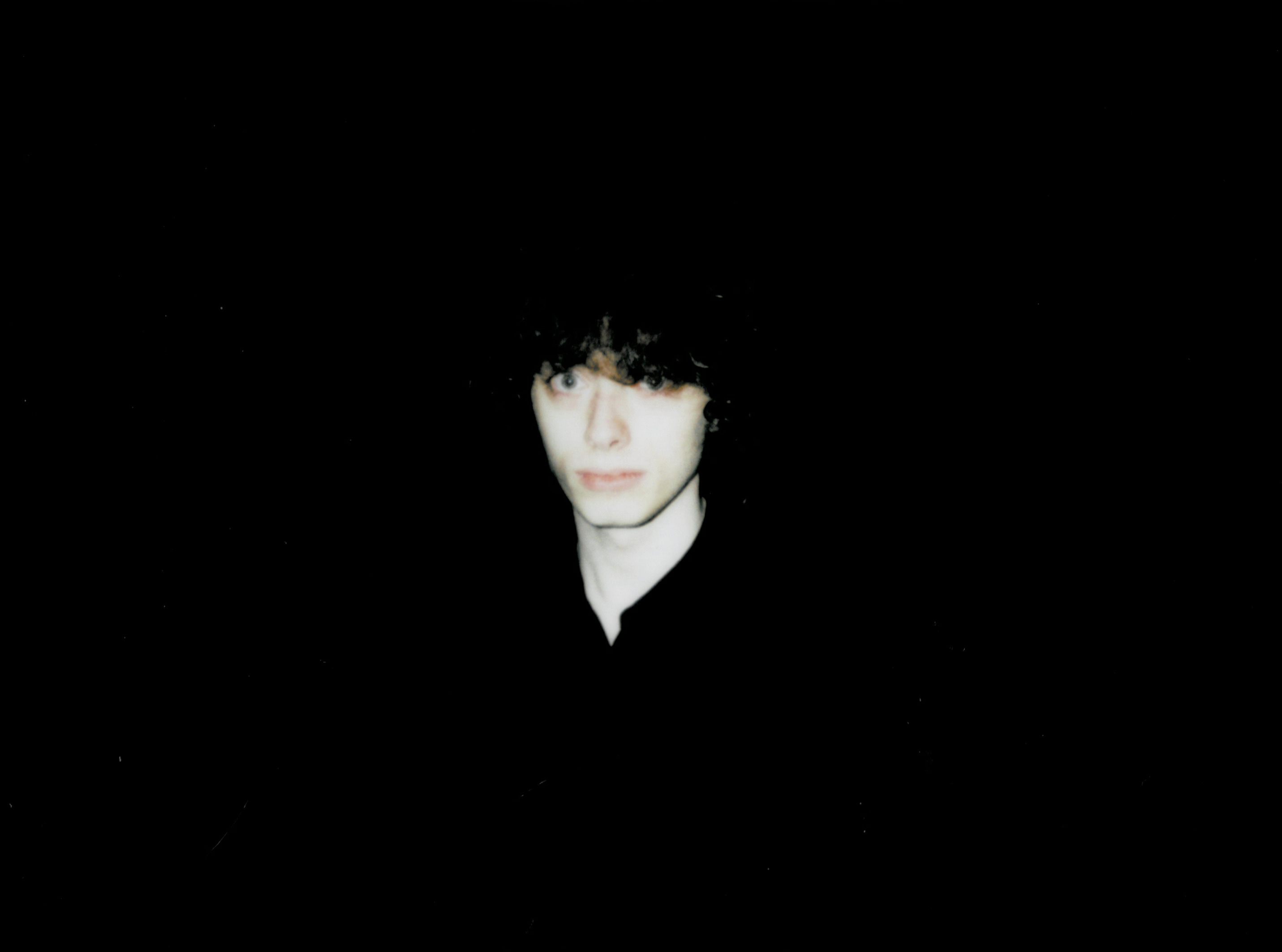 3 March 2023
Photo Credit: John Baggetta
The darkly ambient debut by NYC-based experimental solo artist project, Marcyline, is informed by constant sleep deprivation, paranoia, nightmares, childhood fears, dead of night noises from the forest, art films, and vibey television shows. Recorded in the middle of the woods in Upstate New York during the first wave of lockdown, Treegiver is emblematic of the isolation and terror of the times. The transporting 9-song album is the vision of singer-songwriter, producer, and multi-instrumentalist Chris Paraggio, and it was co-produced by close friend Drew Stier.
"I love the concept of 'worldbuilding' that I have always grown up seeing in my favorite TV shows, books, and movies; for me, architecting immersive worlds and environments and expressing myself through this process is what I love about making things. It feels most natural to sit in moods of discomfort, strangeness, and creepiness," he says.
The hauntological album is influenced by the work of evocative sonic auteur The Caretaker and genre-defying adventurers The Microphones. Marcyline's songs are moody, earthy, and explore the outer realms of freak folk, noise, and scuzzy indie rock. Chris's lyrics are non-linear and not narrative based, instead he paints visual pictures with vivid and sometimes abstract descriptive writing. Live, these songs are brought to full vibrancy by Chris on guitar and vocals; John Baggetta on guitar and backup vocals; Drew Schlingman on bass and backup vocals; Stephen Papa on keyboards and noise; and Trevor Jones on drums.
Treegiver nestles the listener into creepy, wintery, and nocturnal folklore inspired by the woodlands of upstate New York. Intrinsic to its genesis and its aesthetic is an off-the-grid existence. To that end, Chris wrote the lyrics on a typewriter, opting to create in a pure way disconnected from the cluttered conveniences of cellphones and computers.
Treegiver opens with the grand and gritty "Carmen," a noisy indie-rock track with an artfully-architected textural overlay. "Carmen" takes the listener on a journey to find a lost friend, and its lyrics are as captivating as a vintage suspense show. One choice passage is: "Now we've found the spot not too far down the rock face/And a thousand year old lake spans the slate of stone tens of miles down/We yelled her name and all sorts of other things but it was quiet cold and late/And so we made a fire as the lake made waves."
The ethereal "I'll Say It All To You" recounts a nightmarish romantic fantasy plucked from a dream in which Chris fell in love with a creature, but woke up feeling a sense of longing and grief. The rousing song, "Death," features an onslaught of dance-rhythms set to seething, punky indie rock. The excitement here brings to mind a chase sequence in the overall cinematic scope of the album.
Treegiver winds down with the meditative "We Walked For Days," a spirited aesthetic homage to the animated television miniseries Over the Garden Wall. Here, Chris's lyrics are poetic and vivid. Chris sings: Fall festivals and endless purgatory dreams/We followed worn-out paths of orange-yellow leaves/I'm afraid that if I blink again they'll turn to green/So the mansion stared back with no front door I could see.
Exclusive Quote from Chris Paraggio:
"With vivid imagery and ghostly, earthy textures, _Treegiver creates a unique and unsettling environment for the listener to fall into. The album reflects my obsession with my favorite strange films, television shows, and video games, my fascination with liminal horror and hauntology, and my own creepy nighttime forest adventures. I want to place people into the world and folklore of Treegiver with an almost uncomfortable level of immersion."_
"The album was written and recorded over the course of several months in the woodlands of upstate New York with producer Drew Stier. Both lyrically and sonically, we were really chasing this concept of worldbuilding, fleshing out this unique world and using that process to express uncomfortable feelings. Worldbuilding is something that I'm really passionate about as a recording artist, and it's one of the defining aspects of _Treegiver at heart. It was this process that made the album into not only a unique world, but a very accurate picture of my state of being."_