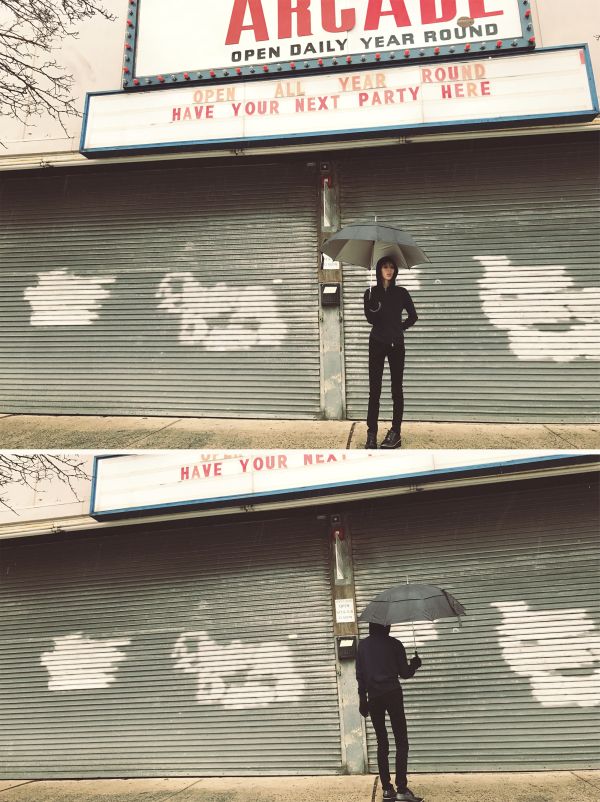 3 March 2017
R. Missing; Photo Credit: R. Missing
Mysterious darkwave entity R. Missing is making a case for shadowy alternative music that is infused with hazily deadpan female vocals, gleaming electronics, crisp beats, and noir synthesizer diffusion. This new, enigmatic music project has been slowly unveiled online through its official website and the usual suspects like Facebook, YouTube and SoundCloud.
While shining the spotlight on the aforementioned sites, it can be deduced from the clues that R. Missing is the latest musical (ad)venture from the highly DIY indie band The Ropes. Vocalist Sharon Shy and musician Toppy have disguised themselves in a darker cloak of synths-driven, darkwave music as R. Missing.
The evidence can be found on the duo's new EP, Unsummering, which reveals itself today. The EP premieres here at The Big Takeover and is available for purchase at Bandcamp.
Unsummering manages to be even more isolated lyrically than The Ropes' famously nihilistic previous work, fully embracing complete detachment. Musically, fraught guitar and synth textures paint an image of an unstable world, held together only by tightly quantized electronic drum beats and Shy's coolly dispassionate vocals.
Also spy on the new video for lead single "Kelly Was a Philistine":
Official Site
Facebook
Bandcamp
SoundCloud
Instagram
Twitter
YouTube
Tumblr