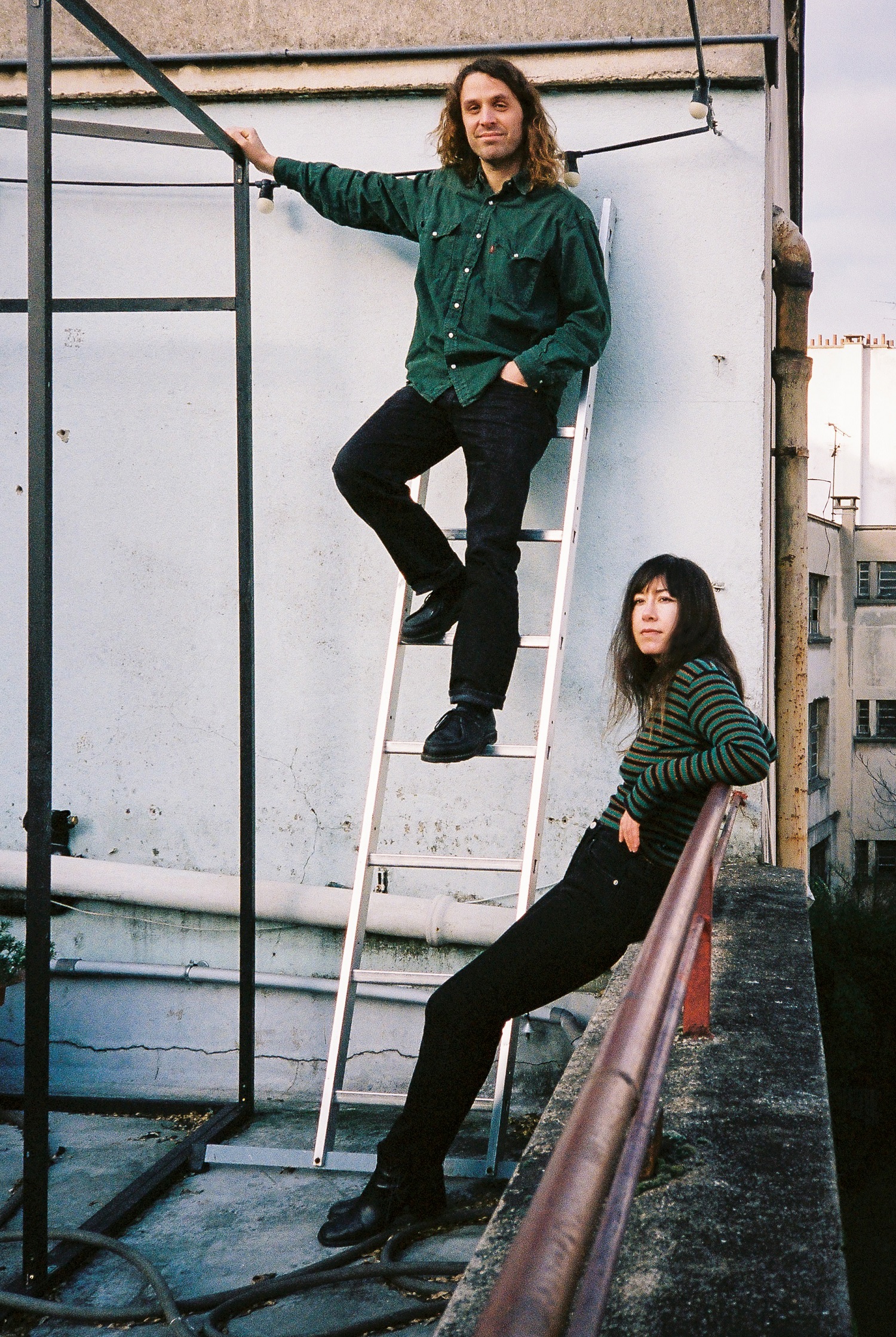 30 June 2023
Photo Credit: Clara de Latour
Special Friend is a Paris-based American/French indie-noise-pop duo formed in 2018 by Erica Ashleson (drums, vocals) and Guillaume Siracusa*(guitar, vocals). Their second album Wait Until The Flames Come Rushing In drops June 30th on UK label *Skep Wax and French labels Howlin' Banana and Hidden Bay Records.
After releasing a self-titled EP in 2019 and a first album Ennemi Commun in 2021, the duo spent most of 2022 composing and recording new album Wait Until The Flames Come Rushing In. Special Friend have perfected a mesmerizing brand of modern pop, with a unique, spontaneous, minimalistic sound, and on this new album they have stretched themselves further, allowing more embellishment, including keyboards and violin, to accompany their signature harmonizing, unobtrusive vocals. The two voices blend with the rest of the instruments in a restlessly inventive, enchanting medley. The ten tracks are sung in French (Bête, Inertie, Ami spécial) and in English.
Formed in Paris in 2018 when Erica was just starting to learn drums while Guillaume accompanied her on the guitar, the two friends have been composing & playing non-stop ever since, citing influences such as Yo La Tengo, Duster, Galaxie 500 & Elliott Smith.
Popular on the French indiepop scene, Special Friend are making their mark in the UK, with several plays on BBC6 Music. They will be playing in London (the Lexington) on June 30th with Swansea Sound and Panic Pocket and will return to the UK for more shows in the fall.
The album Wait Until The Flames Come Rushing In is available on vinyl, CD, and digital streaming.