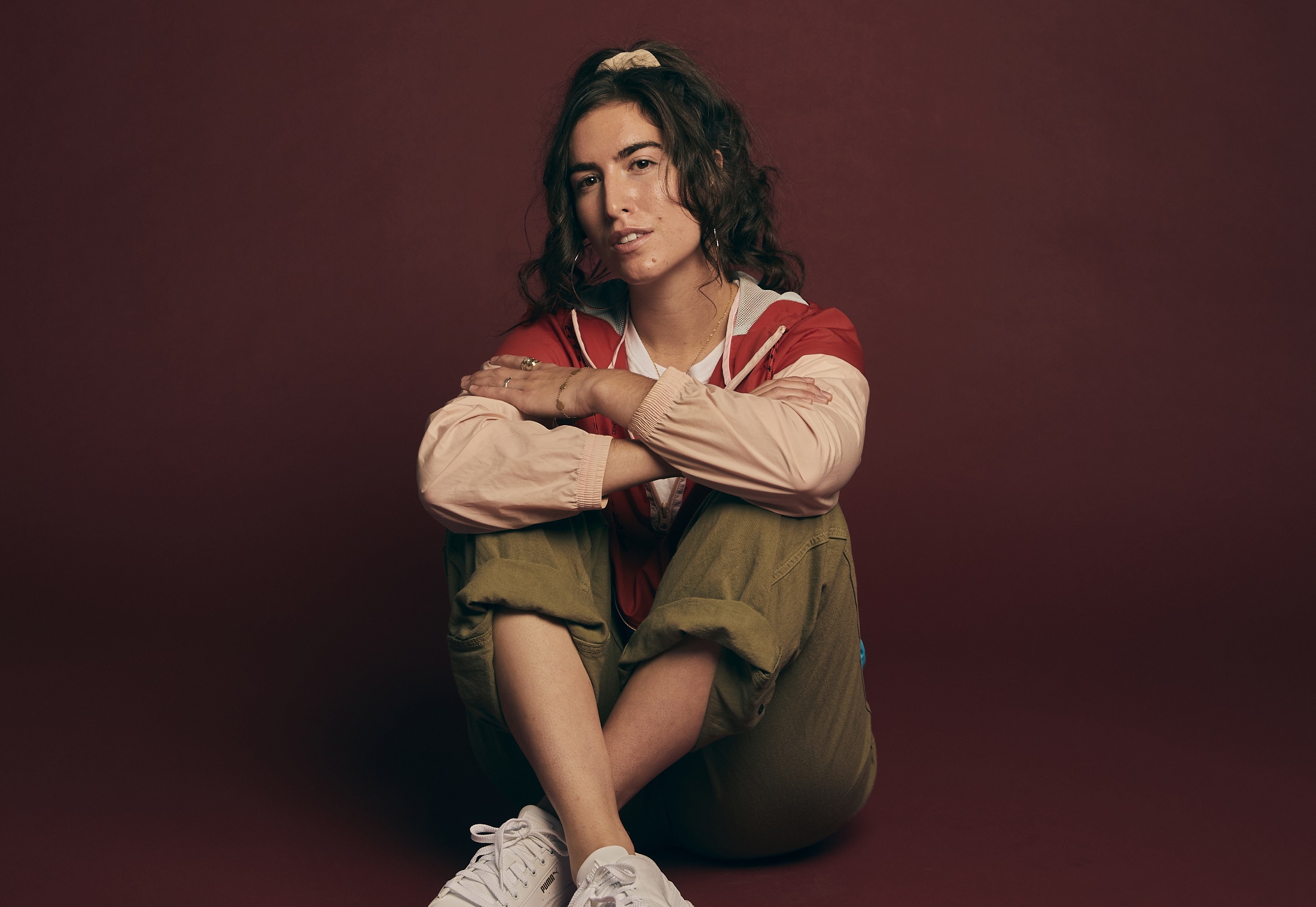 23 August 2023
Photo Credit: Joseph Ross
To listen to Nashville-based singer-songwriter Nina de Vitry is to take a deep breath at the end of a hard day. Weaving together the strands of her stories with a dynamic alto voice and inventive yet memorable melodies, she manages to create a sound that is both soulful and refreshingly unique. Her songs lounge on the fence between genres, transcending their bounds and honoring the sheer variety and depth of her musical training and inspirations. Her debut full-length album, "What You Feel Is Real," showcases her exceptional ability to meld multiple inspirations into a cohesive sonic-scape. From staccato drum snaps and bright emphatic horns to dreamy piano fills and ethereal pedal steel, de Vitry takes the listener on a journey of the heart.
Often shimmering and soft musically, strong and deep lyrically, de Vitry's songs feels vibrant and essential; this is the album we didn't know we were looking for but are so happy to find. It's music to make you think, music to show you that you are not alone, and music that serves as a vital soundtrack.
To accompany the premiere of "What You Feel Is Real," The Big Takeover sat down recently with de Vitry to find out more about this stunning new album. Read our Q&A with her below while you listen.
The Big Takeover: What inspired you to gather this collection of songs together?
Nina de Vitry: Ever since releasing my EP, I have been working on writing new songs and refining my craft. In 2020, I reached a point where I simply felt ready to record again, and spent the next several years honing a collection that felt inspiring to me.
TBT: What kind of vibe did you want this album to have?
NdV: Musically, I want this vibe to feel both unique and familiar. I hope that people can notice some musical elements from their favorite songs and genres, yet feel refreshed by the variety in sounds. Lyrically, I want this album to give an uplifting, validating, and comforting feeling to listeners.
TBT: What are the overall themes and concepts that run throughout the album? What messages did you want to convey with the songs, either individually or as a whole?
NdV: Overall, many of the album's songs deal with themes of parsing through one's own complicated emotions. I want to convey that the gamut of human emotions are valid and real, and that there is a beauty in exploring and acknowledging this.
TBT: What does the album title mean, where does it come from, and why did you choose it?
NdV: This album title is meant to communicate that our gut instincts are often worth trusting, and that we should feel valid in listening to them even when others might make us doubt them. The song title came from a specific relationship in which I had to learn to trust the feeling telling me to leave.
More broadly, I chose this as the title of the full album because I had had various situations that had led me to feel invalidated in my own intuition in the past several years. Sometimes I was told by others to ignore what I knew was true for me deep down, and in many of these situations, I often found that my initial gut feeling was right all along. This can happen in so many settings, from personal relationships to professional relationships to medical settings… the list goes on and on. At its core, I want this album to remind people of the personal strength you can find from following the messages that your feelings deliver to you.
Artist website
Facebook
Instagram