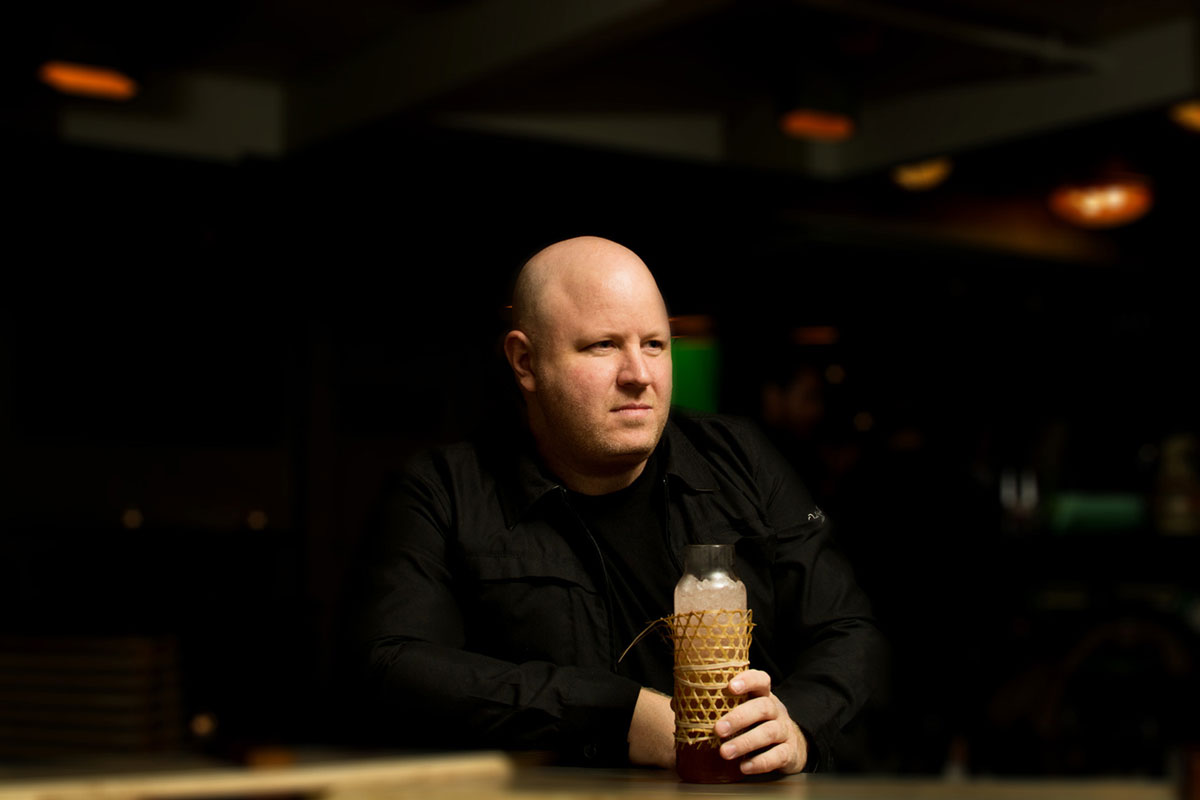 1 February 2016
According to Chris Storrow, The Ocean's Door is "an attempt to create an immediate pop album, one influenced by the romantic sounds of 60s AM radio." It got underway when Storrow (who previously recorded with Bossanova, best known for the 2006 LP Hey, Sugar, and single "Blue Bossanova"), discussed the difficulty of recording Hey, Sugar with Bossanova bandmate, New Pornographers drummer Kurt Dahle, and proposed they make "a collection of simple songs with clean melodies, elegant arrangements, and a direct lyrical content that could be sung by anyone." Their shared appreciation for the songcraft of the 1960's AM Gold era became the template as they began tracking.
Chris moved from Vancouver to Montreal in the middle of the process, and work continued with Jace Lacek (The Besnard Lakes), who was able to bring in several Montreal luminaries to play on the sessions, including Evan Cranley (Stars), Patrick Watson, George Donoso III (The Dears), Liam O'Neil (The Stills, 8 and a Half), and Max Henry (Suuns, Young Galaxy)
Mixed by Marcus Paquin (Arcade Fire, The National, Stars), The Ocean's Door is a gloriously arranged, insanely catchy homage to '60s pop radio (think Petula Clark, Neil Diamond, Glen Campbell, Burt Bacharach). Sung by Storrow in a plaintive voice reminiscent of Jonathan Richman and Jarvis Cocker, songs like "A True Christian," "It's You They Want," "Oh Daphne Dear," and "Raised The Bar," will sneak into your ears and take up permanent residence. Fans of Style Council, Matthew Sweet, Squeeze, will go nuts over this!
We at Big Takeover are delighted to present the exclusive premiere of this awesome LP. Enjoy!
The Ocean's Door comes out this Friday. You must buy it.