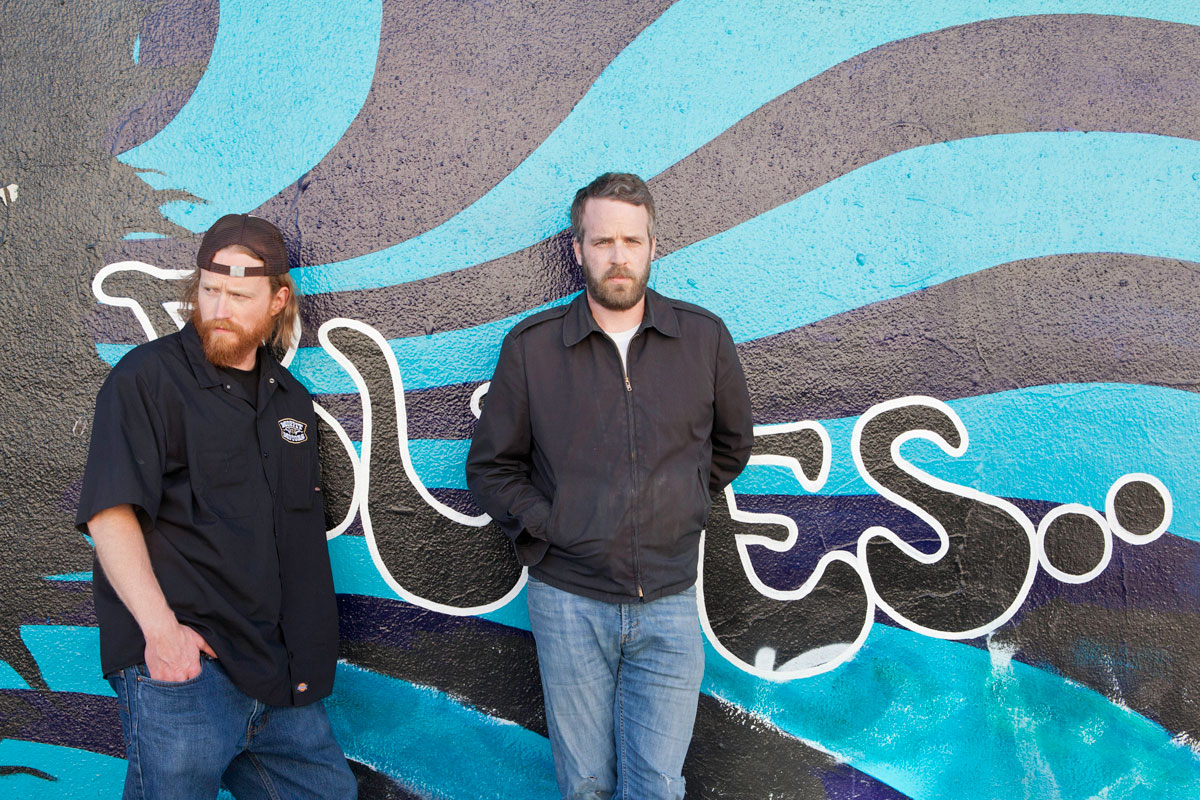 26 January 2016
Photo by Robert Matheu
Stoner blues-rock supergroup King Mud is Van Campbell from Nashville's Black Diamond Heavies, Freddy J IV from Fort Wayne, Indiana-based Left Lane Cruiser and features guitarist Parker Griggs of Story City, Iowa's Radio Moscow. They joined forces in Los Angeles for a marathon session that gave birth to Victory Motel Sessions, an album of "hard blues, blue eyed soul, heavy rock, and feedback!"
In a Big Takeover exclusive, frontman Freddy J IV tells the tale of how this song came to be:
"We cut this tune right before dinner," he said. "We was hungry. Had them munchies bad. Arthur, the engineer, was pushing us for the perfect take. It was getting tense. We began to worry there would be no dinner, then all of a sudden, the song took form and we had a killer take. Time to eat!"
There you have it! Twist one up and enjoy…
Victory Motel Sessions comes out Feb 5 on Alive Records. Pre-order it here.
Tour Dates
February 5 – The Brass Rail, Fort Wayne, IN
February 6 – Haymarket Whiskey Bar, Louisville, KY