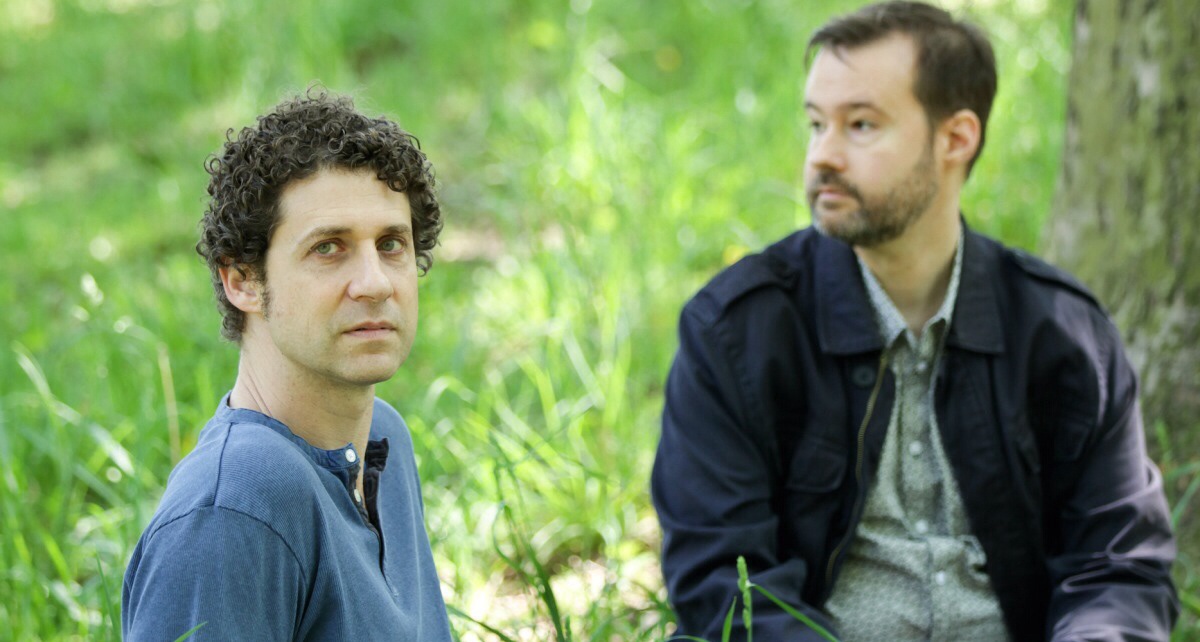 2 September 2014
Ben Morss, the mastermind behind Brooklyn's Onward Chariots, had already established an impressive indiepop pedigree in California before moving to Brooklyn, playing keyboards for bands like Cake and enjoying college radio success with his band, The Pilgrims. He also made occasional home recordings with friends under the moniker "Chariots of Tuna".
In New York, Chariots of Tuna grew into Onward Chariots, with a new lineup of Brooklyn musicians who shared Ben's love for jangly pop, the Beach Boys and the Shins. With Onward Chariots Ben found a new outlet for his prolific songwriting. The band put out a single on Spanish label Elefant Records, and in 2013 their first full-length, the conceptual album This is My Confession, was released to critical acclaim.
Fast forward to 2014, and Onward Chariots has slimmed down to a duo, with Ben and Rus Wimbish playing almost all the instruments. Seasoned bedroom studio aficionados, the duo recorded in a studio this time with producer Jesse Gander, known from his work with Japandroids and White Lung. Friends fleshed out the sound with backup vocals, trumpet, and drums. The resulting EP, Take Me to Somewhere, comes out today and we are well pleased to present its exclusive debut.