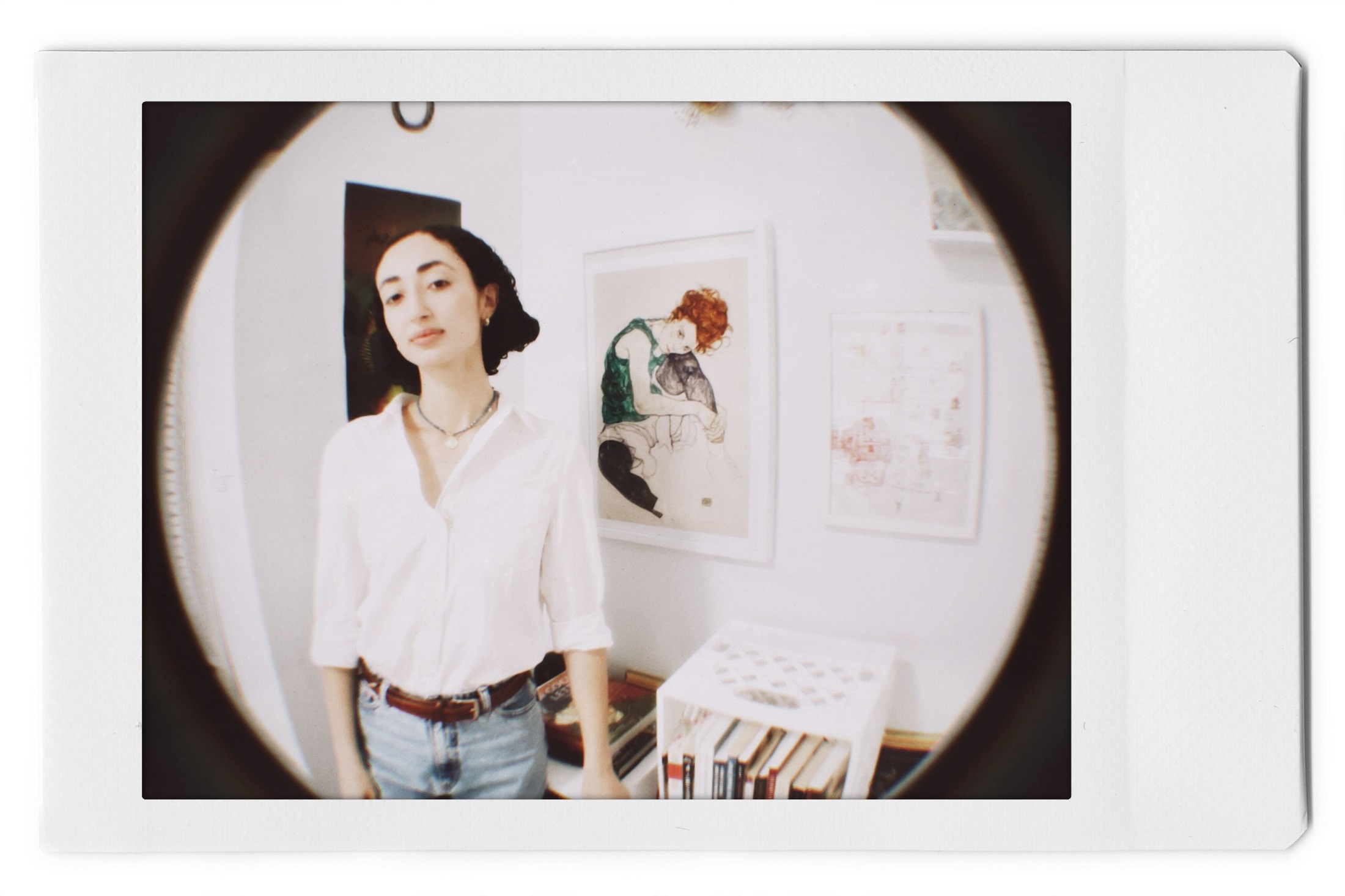 6 July 2023
Photo Credit: Samantha Abdelbarry
Teen Idle is set to blow out the candles to new single "Birthday Cake," a cinematic indie rock slow-burner that The Big Takeover is premiering today ahead of its wider release this Friday via H1 Massive. The single from New Jersey-based songwriter, producer, and multi-instrumentalist Sara Abdelbarry is the appetizer to her new album, this fall's Nonfiction.
"'Birthday Cake' is the first taste (pun intended) of what's to come in the freshest chapter of the Teen Idle discography. It's one of the strongest choruses I've written, and sonically, it's perfectly representative of the musical identity I've been trying to find since my first EP. The song, inspired by something I witnessed my friend go through, reflects on trying to navigate a friendship with a troubled person whose reckless behavior has lost them most people's sympathy."
Harnessing the stories around her and filtering them through Teen Idle's penchant for melodic, yet unflinching, songwriting is part of the larger narrative for the upstart artist. As Teen Idle, Abdelbarry produced the entire Nonfiction album herself, and performed all its instrumentation aside from its drums (performed by Samir Tawalare and recorded by Connor Hanson). A deep exhale of a single and a mental and emotional release, "Birthday Cake" is the follow-up to her breakout 2020 EP Insomniac Dreams, which earned Teen Idle global indie media praise and radio play from a spectrum of shows and stations.
"Birthday Cake," however, starts a new chapter for Teen Idle, one that crystallizes previous efforts into a more dedicated nature that reflects Abdelbarry as a person as well as a songwriter and producer. Mixed by Evan Rudenjak and mastered by Kramer (Low, Galaxie 500, Pulp Fiction soundtrack), Nonfiction is designed to glow out of the speakers as a sort of memoir, and places Teen Idle among the likes of Wolf Alice, Lucy Dacus, and Japanese Breakfast, artists that excel in crafting stories. "Birthday Cake" acts as a sort of reintroduction, she says.
"I toyed around with what the first single should be for a while," Abdelbarry admits. "At first I very much wanted it to be a song that's the complete opposite of 'Birthday Cake' and very upbeat, but then I realized that the dance-inducing quality of that song didn't feel appropriate for the first single. A song that reflects on the people around you seemed like an apt way to introduce a record called Nonfiction. The more dance-y track I initially considered as the first single feels more like something to work towards, as it was something I had to work towards in my personal life, that feeling of release."
And it's just the beginning.
"As I combine my musical influences and figure out more specifically what aspects of each of them I want to harness and also depart from, my music will keep changing," Abdelbarry adds. "I'm proud of my first EP, Insomniac Dreams, and I think it's the best work I've released to date; but a lot of those songs adhered to a specific sound. 'Birthday Cake' is the perfect example of a departure from that sound that doesn't feel too foreign. With 'Birthday Cake' as my vehicle, I'm introducing myself again for the first time. It kind of feels like I'm saying 'Hey guys, it's me again. This is what I sound like as I approach my 26th year of life and it's only going to get better from here.'"
Exclusive Quote for TBT: "'Birthday Cake' is the first taste (pun intended) of what's to come in the freshest chapter of the Teen Idle discography. It's one of the strongest choruses I've written, and sonically, it's perfectly representative of the musical identity I've been trying to find since my first EP. The song, inspired by something I witnessed my friend go through, reflects on trying to navigate a friendship with a troubled person whose reckless behavior has lost them most people's sympathy." — Sara Abdelbarry