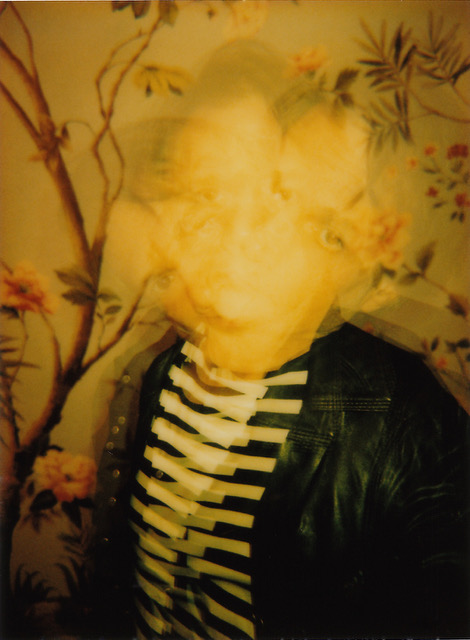 14 July 2023
Photo Credit: James Sardone
Most of us have shared that moment of discovery over an archival piece of treasure found in the hidden past of our parents. A photo of our father in a youthful stance, backpacking across the country for three months, that he never mentioned before the moment you found it hidden in a desk drawer. A box our mother lugged around for years and years, and inside is a New Order t-shirt with the perfect rips and holes that a high-end streetwear manufacturer dreams of. And in one sweeping moment, their past lives have become nuanced and dreamlike; their advice has become wisdom; their words become gospel.
This is the feeling of James Sardone's newest release, Colors, and first and foremost on the lead track, "Colors of Your Brain," premiering here on The Big Takeover. From the days of his post-punk trio, Brickbat, in the 1980's, and his New York hardcore-honkytonk years; imagine the artifacts Sardone has tucked away in the attic. He releases them with a careful palm in every moment of Colors. From the sweeping vocal melodies channeled by an obvious obsession with 1980's British new-wave, single-coiled guitar riffs dripping in reverb, and basslines fit for anyone who ever wore a trench coat in the summer—Colors will find a moment to whisk you away.
The lead track, "Colors of Your Brain," Sardone brings his parental-like advice to masses. "Listen to the colors of your dreams/Even though love's not what it seems." It's simple, it's clear, it's exactly what you'd need to hear on a Friday night when you've drank too much and come home to a plate of late-night pancakes and a non-judgmental tone of voice. "Colors of Your Brain" knows that it's an anthem. It holds tempo and its brightness from the very start. We are welcomed by major chords, Sardone's impressive tenor, and a plucky synth. You'll find an early affinity in the bass line. It's driving, it's constant, it's dependable. "Colors of Your Brain" keeps its lightness through the entirety of the song. A chorus of "Ahh's," a single-string guitar riff, a slightly dissonant post-chorus refrain: all hallmarks of a song that will stick in your head long after the blue-tooth headphones are powered down.
"Life of Love," the second track on Colors, gives a different glimpse of Sardone's musical qualifications. We're led gently by the hand by a melancholic riff layered over an airy synth pad, but then we break into a sprint through the abandoned warehouse with the hi-tempo crack of a snare and Sardone's close-to-shouting lyrics: "I want to live a life of love with you/ Now you lead me to your rooms full of rooms/I tried to breathe and take in the air/It just may suffocate me." The track feels urgent, fervent, pleading with the listener to stay and listen. By the midpoint of the song, you're hoping for a major chord, begging for a release. Sardone gives it to us in the perfect form of a voiceless bridge where the guitar shines and shimmers, but there is a hint of dissonance as a reminder that all good things must come to an end. By the time this track is finished, you are breathless. It's tight, fast, punchy, and exactly what it needs to be.
Sardone doesn't want us to forget our neighborhood. Nostalgia is his vice, and he finds himself searching for it in the little moments of Colors. In a slowed down cover of "Dreaming" by Blondie, Sardone lets the nostalgia drip from the honeycomb. If any cover was to make it on Colors, this is almost too perfect of a choice. The lyrics, "I sit by and watch the river flow/I sit by and watch the traffic go," is from a new voice—his voice. Having spent so much time in a single place—his hometown of Wilmington, NC—it's obvious that Sardone has seen the city's metamorphosis since his days of Brickbat. Having released three tracks with Fort Lowell's This Water is Life project, a musical spotlight on the Cape Fear River Basin's health and safety, Sardone knows that his neighborhood needs a brighter dream for a better future. And dreaming is free.
The final two tracks are remixes of "Colors of Your Brain" from De La Noche, the ILM indie R'n'B duo with an equally impeccable musical history much like Sardone's. One cut is a DJ's dream. A pithy drum track that pushes the song further into the Substance era of New Order. The second cut runs a little over eleven minutes—a much lazier DJ's dream of keeping the crowd going until he's back from grabbing a comped gin and tonic from the bartender.
Colors is an album of the cultural moment that the world is trying to inauthentically replicate in our modern age. It's coming from a songwriter who still remembers the days of true DIY, a songwriter who purchased physical copies of music at a brick and mortar, a songwriter who saw the landscape of music change with the internet, a songwriter who likely walked around with a four-track Tascam in a ratty backpack. A songwriter who remembers when that highway was a two lane, remembers when the beer was cheap, when the book was better than the movie, when the water was sweeter, when the air was cleaner, and when the streetlights still had that faint yellow glow that reminded you it's time to go home.
—Taylor John Salvetti
Enjoy our world premiere of "Colors of Your Brian" on The Big Takeover, where James Sardone will lead you back home.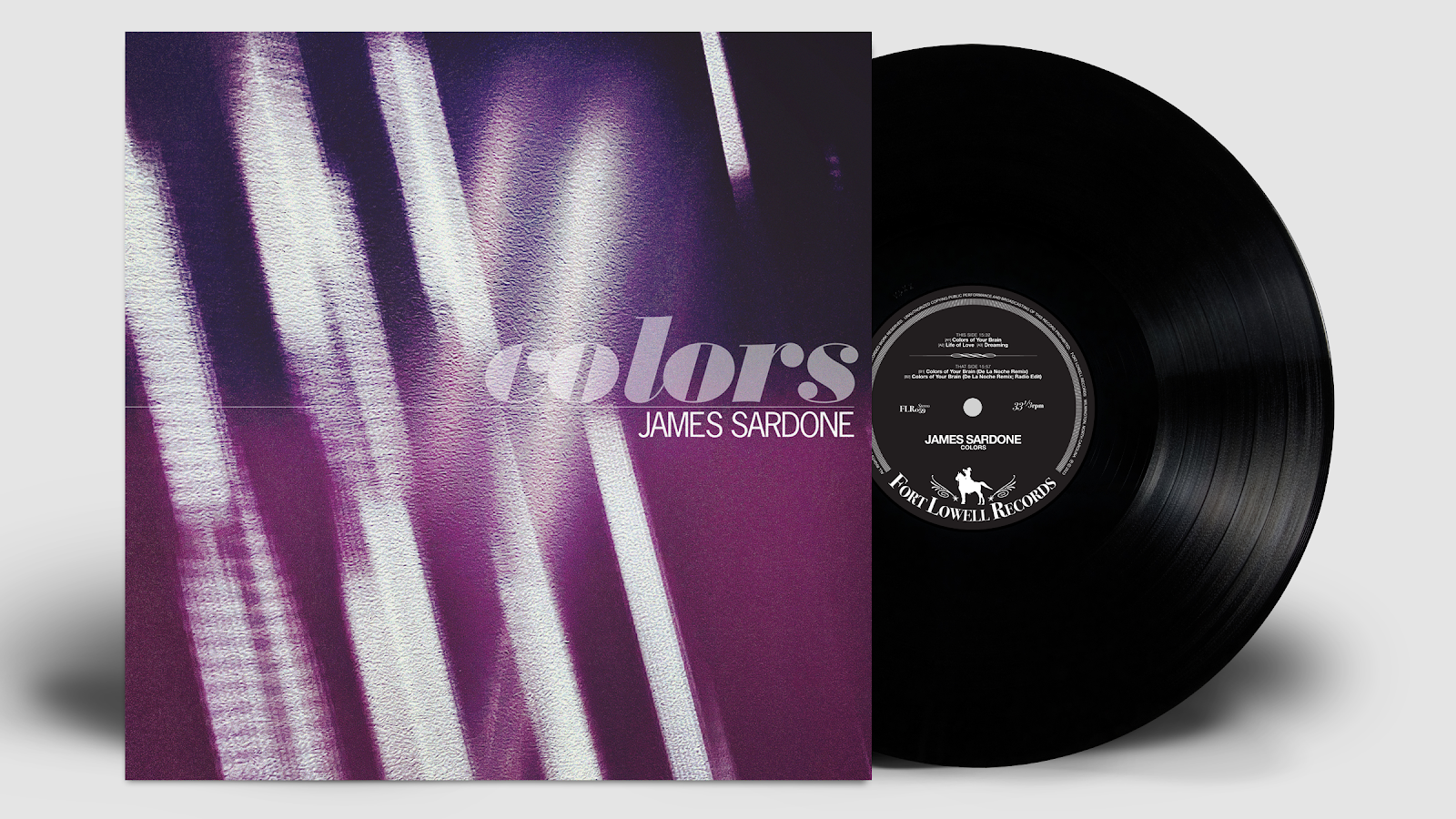 Pre-Order Vinyl
Pre-Save Digital
Facebook
Instagram