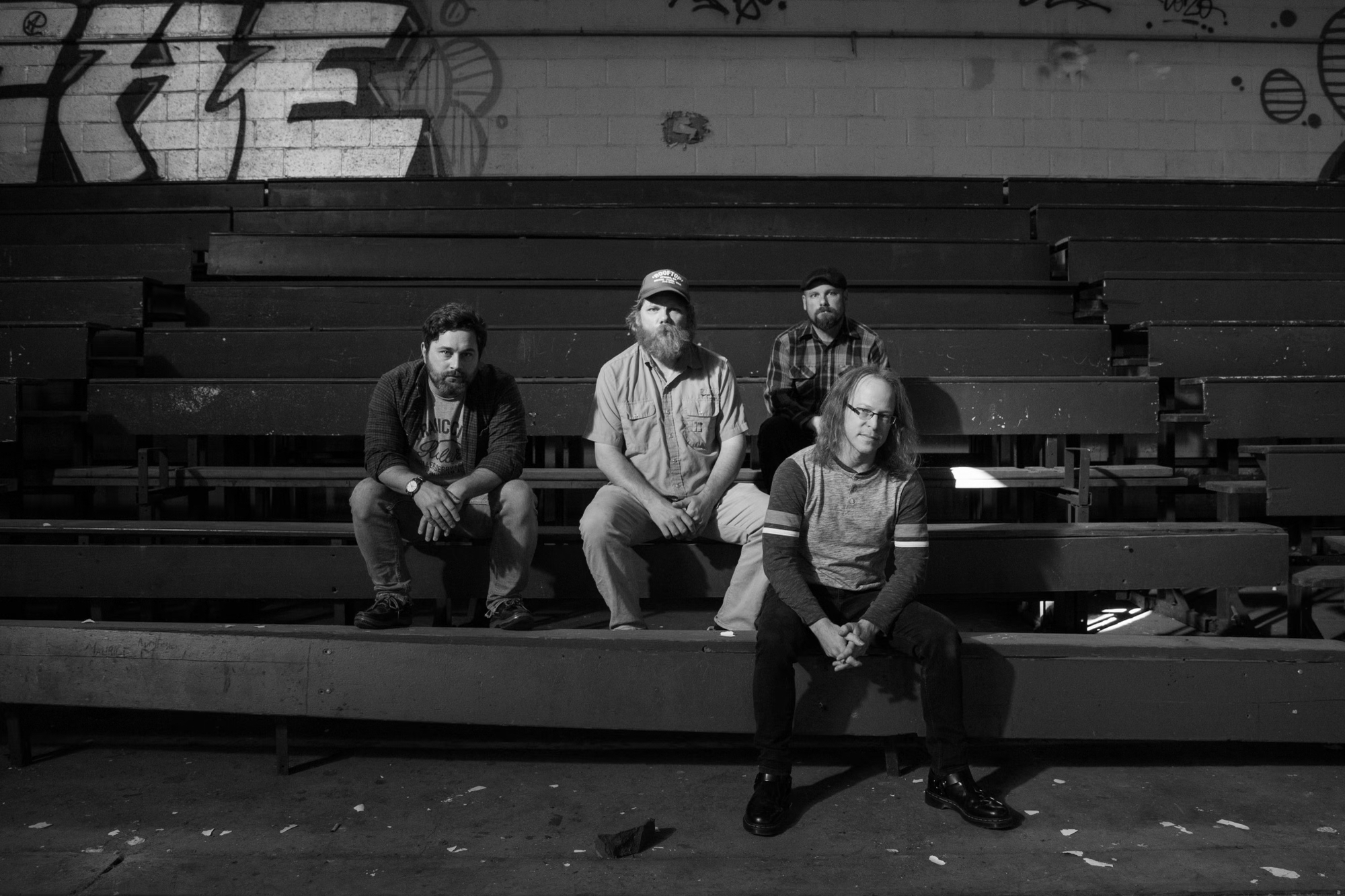 30 March 2023
Photo Credit: Elliot Sydney Williamson
Headed by brothers, Marty and Matt Bohannon, Bohannons are one of America'a undiscovered musical treasures. A massively under appreciated band that has been doing it their way for 20+ years.
Brothers Bohannon along with drummer Mike Gault and bassist Justin Colburn are set to release their latest studio album Night Construction this spring (Cornelius Chapel). Splitting Tennessee and Alabama – Chattanooga and Birmingham respectively – the band emerges from post-Covid paranoia and doubt to claim what is rightfully theirs.
Recorded and mixed at Dial Back Sound in Mississippi and Chase Park Transduction in Athens, GA by Henry Barbe, the Bohannons' fifth album, Night Construction, is a down-to-earth, objectively heavy snapshot of two red-headed brothers scratching a headspace that can't come to terms with a cultural friction that only the Southeastern United States can whip up.
Time and distance are simply tools of creativity for the band. Their orbit has had its revolutions, but given that the story of the Bohannons is based on reflection and the fact that a tumultuous past is omnipresent. Difficult times and difficult places have always been at the center of the writing and Night Construction is proof that dreams are escape, good and evil are real and that there is hope for justice out there somewhere.
Bohannons' new studio LP Night Construction will be available on May 12th via Cornelius Chapel Records. Click here to pre-order.
Exclusive quote on the track from singer/songwriter/guitarist Marty Bohannon:
"Dance on the Grave of Bobby Lee.' Robert E. Lee in fact. All through the Trump era I worked with SO many young angry women. It was the the most heartfelt kinetic call-to-action I had ever experienced. All we had achieved, all we had earned felt like it was being rolled back. The anger, the steam were every day life. The fact that different people of all ages were outraged was inspiring, but young angry youth, that's explosives."
"I needed a fight song but I needed a love story too. 'My ex old lady runned off and joined the Antifa' is usually how I introduce the song. I drew deep inspiration from S.E. Hinton, The Ramones, Buddy Holly and the Crickets. I wanted to preserve the experience of the progressives in a universal language. Love and loss and fight."
Lyrics to "Dance on the Grave of Bobby Lee"
It was a means to an end
She never said goodbye
My best friend
In magazines she had seen a call to arms for her
In the left wing, left wing
Now she dance on the grave of Bobby Lee
Do that dance child
Do that dance
She never even said goodbye to me
Come back baby won't you come back baby
Cmon back to me
Cmon back to me
She got her boots on the street
Her face is clad in black
She's the heartbeat
Heartbeat
She gonna punch she gonna scream
She'll kick down the damn door of the west wing
West wing
Black bandanas and Molotov
Do that dance child do that dance
I never even got to see her off
Come back baby won't you come back baby
Cornelius Chapel Records