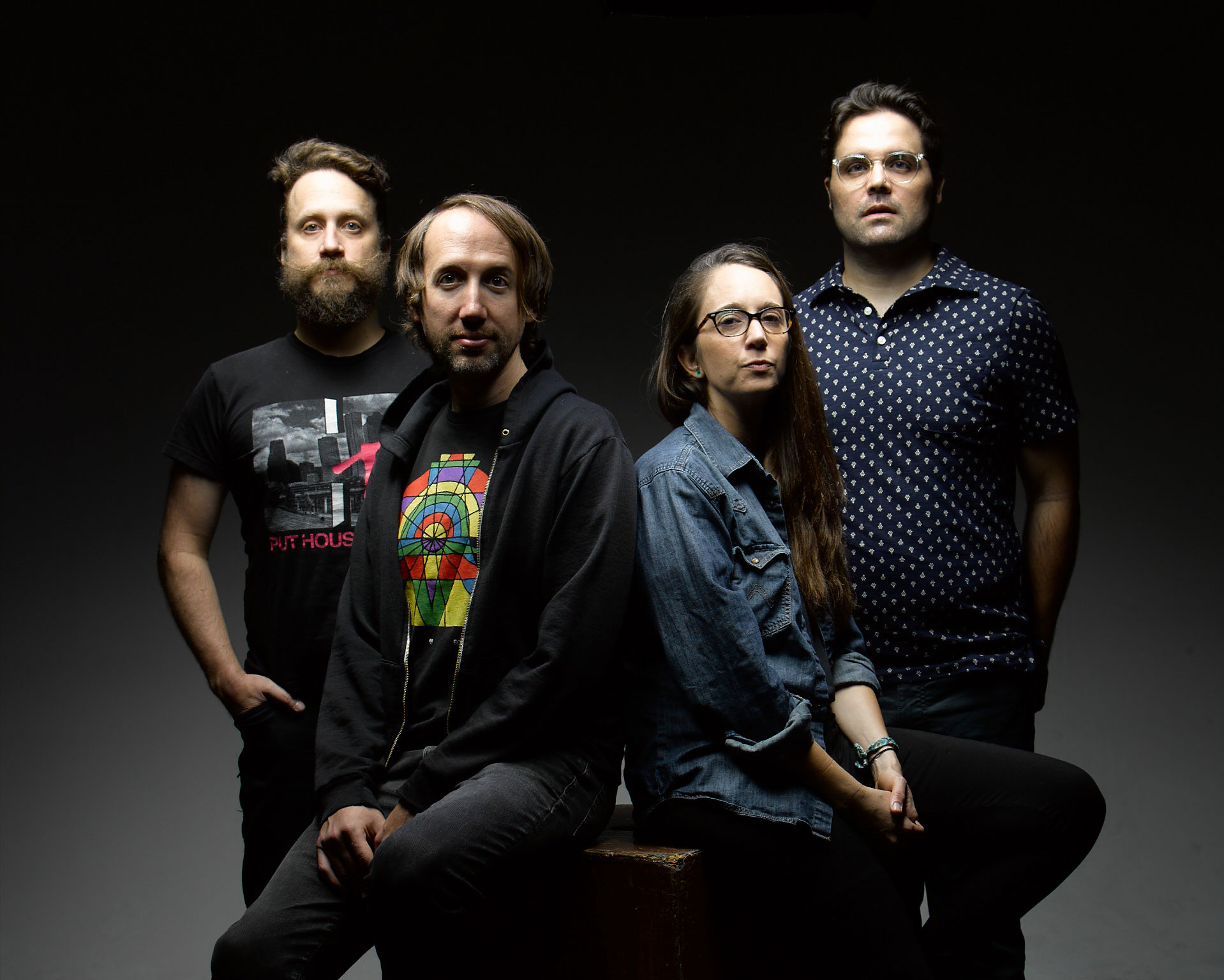 29 March 2023
Photo Credit: Jack Potts
"Stitches", the new single taken from Austin indie rock outfit The Western Civilization's upcoming full-length, Fractions of a Whole, is a dark and beautiful ode to human resilience and the journey of wading through the hard times and coming out the other side in one piece. Taking nods from indie stalwarts such as Broken Social Scene and Stars, the band uses thoughtful instrumentation alongside artfully reflective lyrical work to create an emotionally moving and sonically luscious storyscape in this track.
Lyrically transformed by Rachel Hansbro and musically molded by Reggie O'Farrell, each song on Fractions of a Whole is a snapshot of a moment in time related to Hansbro in one way or another. There's sincerity in how she recalls these instances, overtly tugging at these bits of remembrance that others can relate to. For O'Farrell, reaching that comfort comes from a slightly different facet of the songwriting process—by making sure everything feels and sounds just right. His keen ear and meticulous approach pay off fully on their new record, taking the lyrical foundation laid by Hansbro and forming the walls, helping to create the whole room of an album that encompasses the dichotomy of being. As a band, they have a way of ending on high notes, no matter how somber the topic or musical expression.
On Fractions of A Whole, The Western Civilization is Rachel Hansbro (vocals, guitar, piano) and Reggie O'Farrell (vocals, guitar, bass, synth, piano, production), with contributions from Angie Holliday (vocals, piano), John Boyd (drums), Adam Bencen (drums), and Bob Lane (trumpet). The entire album was recorded, produced, and mixed by O'Farrell, and mastered by Nick Landis at Nick Landis Mastering in Austin, Texas.
Exclusive Quote for Big Takeover:
"Stitches is about ruminating in the past. A number of the songs for this album are based on friendships. The "muse" of this song, if you will, is a seamstress… always sewing together upcycled pieces of clothing to make different outfits. We are all just sewing little pieces of others' lives into our own — sewing up our wounds, and sometimes "sewing up loose ends". It felt easy to connect it to the way we make amends with ourselves when we make mistakes, or to make amends when we hurt those that we love."
"Somewhere in that songwriting process, I (Rachel) recalled a conversation I'd had with her about how our parents never warned us about how chicken-shit life would be. How we kind of wish they would have. I've always admired that no matter what life has dealt her, she's always been able to take it with her with grace and kindness and kept the hurt as a memento. When I play the song now it feels like it's about resilience, strength, healing, and taking good memories out of bad moments. Musically the main guitar riff is very meticulous and delicate, sewing in and out of the rest of the melodies. It reminds me of afternoons spent watching her sew up little holes in clothing to make it something new, something cherished, and something that will last a long time — the same way we take each moment in life."