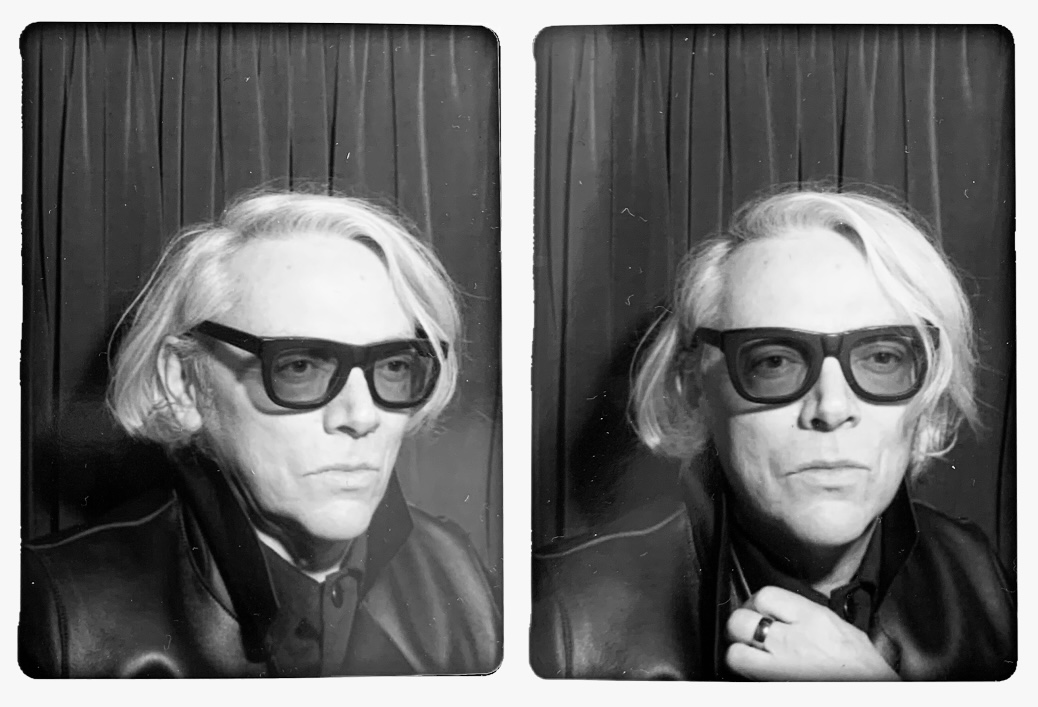 30 June 2023
NYC experimental rock outfit The Mortal Prophets (helmed by John Beckmann) recently announced the forthcoming release of their sophomore LP, Dealey Plaza Blues, composed of part-original tracks and part-reimaginings of classic rock and blues staples. The record cycle was kicked off with the record's first two singles — title track "Dealey Plaza Blues" (with an accompanying video directed by Michele Civetta) and "Born Under a Bad Sign" — and now, the band returns with the record's third single release, "Down on Me," their take on a traditional freedom song from the 1920s that was later popularized by the likes of Janis Joplin and John Fahey.
Concerning their forthcoming LP and their brand new single, we spoke with John Beckmann in an exclusive Q&A for The Big Takeover:
BTO: The forthcoming album, Dealey Plaza Blues, is composed of part-covers, part-original material. Can you describe the significance of the new single "Down On Me," an example of the LP's reimaginations, and how it fits into the record's overall story both sonically and thematically?
JB: "Down on Me" is a traditional freedom song from the 1920s or earlier that became popular following its remake by Janis Joplin and Big Brother and the Holding Company. Eddie Head and His Family, (1930) on American Primitive Vol 1: Raw Pre-war Gospel (Revenant 206), were the first musicians to record it from my understanding, they only recorded four (4) songs, but they really speak to me in a spiritual way. We made the new version faster and more danceable, certainly more of an electronic vibe, it's pretty off the wall.
BTO: How would you say the process behind this new LP differed from those for your last record and the previous EP? What lessons about songwriting and production did you learn along the way?
JB: The new album "Dealey Plaza Blues," produced with Alexander Krispin (a protégé of Daniel Langois), explores new territories and is more experimental in nature. I just follow my intuition in terms of growth, experimenting with different genres and styles to crack open creative boundaries and preconceptions (including my own).
BTO: If you wanted audiences to know one thing about The Mortal Prophets in relation to this upcoming record and its singles, what would you share with them?
JB: My current practice has been to work on several projects (albums/eps) simultaneously with different producers and musicians. So, on one hand, it's a continuation of the last album "Me and the Devil," and on the other, it's more experimental and edgy. Perhaps even darker, more manic. The same thematic or aesthetic framework still exists, working with different collaborators and new musicians always brings fresh perspectives to the creative process, unexpected sonic textures, and an expanded musical palette to draw from.
I'm always a little surprised, and at the same time flattered, when people consider the music post-punk or post-art-rock. Ultimately, I'm trying to blur the boundaries, which allows me to move fluidly between various conceptual boxes. To be free to explore and go where the music takes me. I'm working on a post-punk album with all original material that I'm very excited about, an EP which falls squarely into the alternative rock category, as well as an album that I'm calling "cosmic country," I'm very excited, it's been an enormously creative period.
Last year, The Mortal Prophets shared their debut LP, Me and the Devil, on which Beckmann joined forces with Irish musician and producer William Declan Lucey (Rubyhorse, Leftbank) to develop the record's atmospheric, noisy sound. Additionally, it features collaborations with Morphine's Dana Colley, vocalist Aoibheann Carey-Philpott, and more. Previously, The Mortal Prophets dropped an EP entitled Stomp the Devil, produced by David Sisko and featuring collaborations with Gary Lucas (Captain Beefheart).
Stay tuned for Dealey Plaza Blues, out July 28 via all DSPs.
Website
Soundcloud
Instagram
YouTube