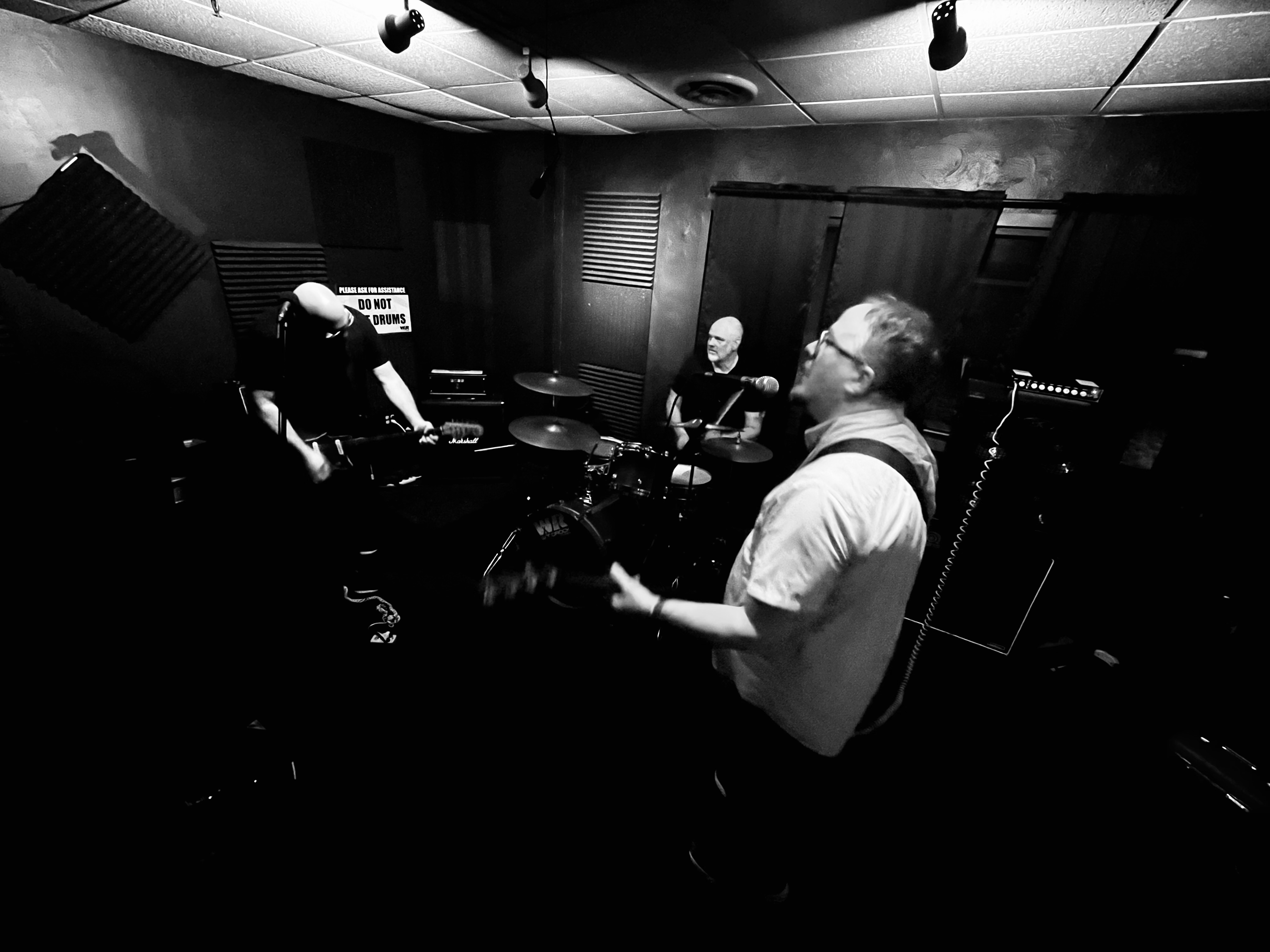 3 July 2023
Today's premiere is "Emily Strange" from NJ's The Make Three. "Emily Strange" is the trio's first released single but it feels like a stretch describing them as a "new" band. Combining former and current members of The Brixton Riot and The Anderson Council, the group has collectively amassed years of experience and played countless shows in their other projects. They first met when The Anderson Council and The Brixton Riot shared a bill together at the old Asbury Lanes. Despite their long relationship, this is the first time the three have collaborated on recorded material other than a few guest appearances.
Like so many other projects, the songs for The Make Three came together over the course of the pandemic. "I would record demos before I started my work day each morning. The goal was to finish another Brixton Riot record", says vocalist Jerry Lardieri, "but after I finished those songs, I realized I still had enough left for another record." With the new material in place, it didn't take long to assemble the group. "I've played with Pete Horvath and Chris Ryan before", explains Lardieri. "We've played cover shows as an electric version of The Snark Twins. It just made sense to record these songs together".
The band embraced a DIY approach for recording their debut album You, Me & The Make Three which yielded surprisingly polished results . The process saw them tracking the record in an empty beach house the week after Christmas. "That wasn't the initial plan, but you know, money. Or rather, no money", states Lardieri. "In the end, it ended up being a DIY project in every sense, but we don't believe that a record made at home has to sound 'homemade'. Not that I don't appreciate that aesthetic. It just didn't fit with what we're doing".
The chemistry between the three musicians is palpable, and their friendship and shared musical history brings a cohesiveness to their sound that is immediately recognizable. While the band's stated influences like Jets To Brazil and Silkworm aren't as obvious, there are definite nods to bands like DInosaur Jr. and The Lemonheads as well as 90's staples Sugar and Superdrag. On "Emily Strange'' they seem to channel a fuzzed out version of another NJ institution – The Smithereens. While there's no questioning that The Make Three is a guitar-oriented band, it's Chris Ryan's propulsive drumming and Peter Horvath's driving bass that propel the song forward. You, Me & The Make Three is out on Mint 400 Records on July 21st.