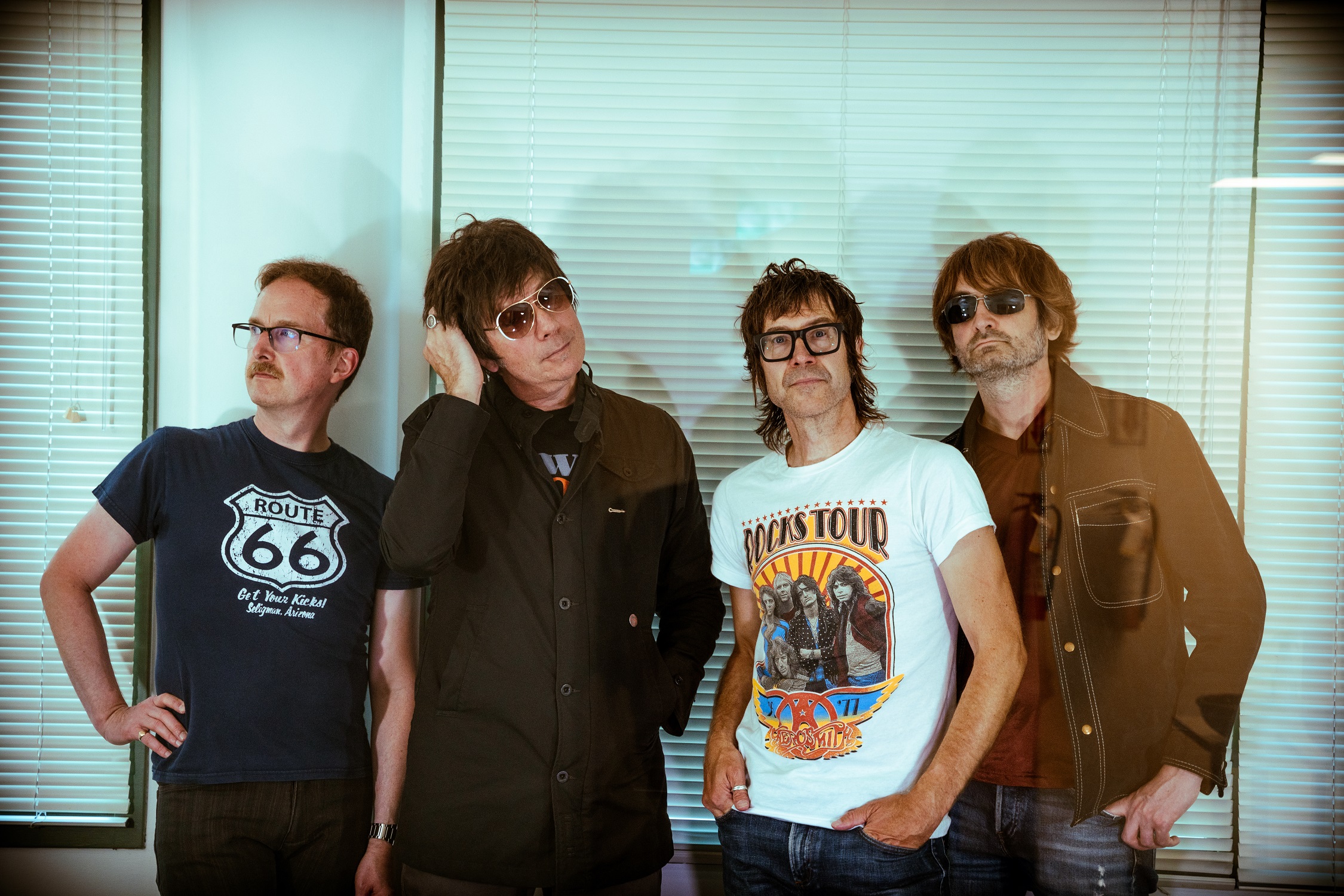 2 July 2023
Photo Credit: Stevie Petr
Star Collector is a Mod-influenced rock & roll band from Vancouver, BC who've toured North America and Europe, playing The Cavern (Liverpool) and The Borderline (London), appearing on BBC Radio Liverpool, with stops in England, Scotland, Germany, and The Netherlands.
They've recorded with producers Garth Richardson (Catherine Wheel, Rage Against The Machine), Kevin Kane (Grapes of Wrath, Northern Pikes), and Evan Foster (Boss Martians, Dirty Sidewalks, The Sonics). Their latest (and 6th), Attack, Sustain, Decay… Repeat was produced by vocalist/songwriter/guitarist Vic Wayne, engineered by drummer/vocalist Adrian Buckley, and features guitarist/vocalist/songwriter Steve Monteith, and bassist/vocalists Tony Kerr and Adam East.
Special guests include Ian Person, Kevin Kane, Paul Myers, Derek Macdonald, Kate O' Brien and Wayne Lundqvist-Ford. The album is available on Bandcamp and on CD through Kool Kat Musik and Jam Records; and all streaming platforms.
SONG/VIDEO QUOTE (exclusive to TBT):
"This is the third single from our new (6th) album, 'Attack, Sustain, Decay… Repeat'; a song I co-wrote with Ian Person (The Soundtrack Of Our Lives, and a solo artist in Sweden). it was quite an interesting experience as we've never actually met in person but I feel this and the other song, "Feel It Comin' On", really are a perfect meld of what Ian brings to the table crossed with what we do. He played on "Running Through The Rain", as did Paul Myers (musician, author, filmmaker), who added some brilliant BGs, & Derek Macdonald (Bad Beats), who played organ and toy piano. A real team effort!
"Running Through The Rain" is about Alzheimer's Disease, something I'm, unfortunately, acutely aware of in my family: "The Thought Police are here to suss you out, Or maybe they're just here to mute the sound"… "There's only this one moment, here and now"… The song definitely has the power chords n' all but I feel the chord progressions, melody and empathetic arrangement by the band really does the lyric justice.
Like all of our videos since our last record, Game Day, it was directed and edited by our lead guitarist, Steve (or as we affectionately call him, The Monkey), with conceptual input by yours truly. I feel he really nailed the mood and vibe of the song in his decisions on lighting, effects, filters, pace, and chosen shots. Special thanks to Vomero Cafe in North Vancouver for the location, and Marcy Gailiunas for being in it. We're thrilled to have this video Premiered here, and BIG props to Jack and Joe at TBT."
Bandcamp
YouTube
Facebook
Instagram
Twitter
Spotify
Apple Music
Kool Kat Musik
Jam Records